Car insurance rates set to rise another 4% by year-end: survey
Climate change is one reason why car insurance premiums are soaring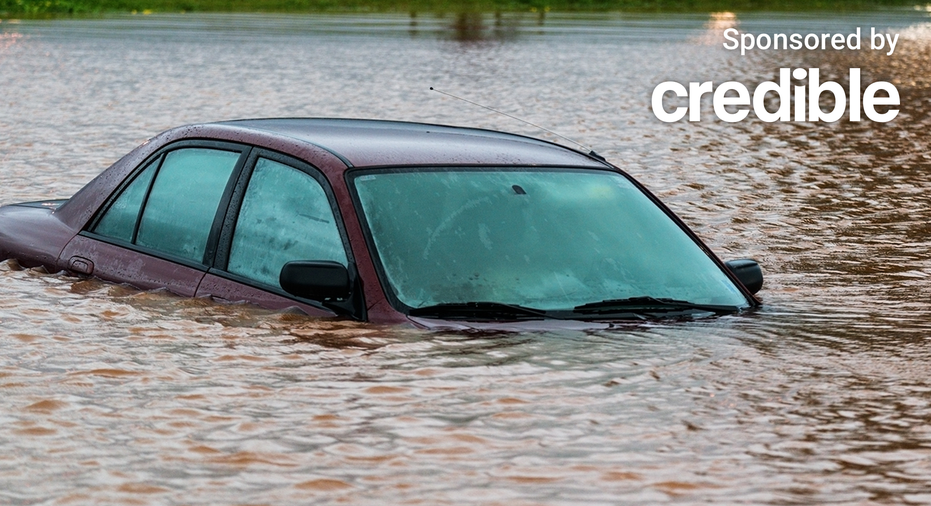 Drivers already struggling with skyrocketing car insurance costs should prepare to absorb another increase before the year's end, a recent survey said.
Car insurance rates had already risen 17% in the first six months of 2023 and costs are set to soar another 4% by year-end, according to the Insurify survey.
The national average cost of a car insurance policy is $1,668, representing about 2.4% of the average household income. With the additional increase, the average annual auto insurance price will rise to $1,742 by the end of 2023. By comparison, rates increased by 12% in 2022 and dipped slightly in 2020 and 2021 due to reduced claims filed by COVID-19 lockdowns. 
Inflation, pricier auto parts, natural disasters, legislative changes and insurers grappling with record-breaking losses are why insurance rates have risen dramatically this year and will continue to increase.
 "Vehicle repair and maintenance costs have outpaced inflation and show no signs of slowing, leading insurers to increase auto insurance prices to keep up with the cost of higher claim payouts," Insurify's Senior Vice President of Insurance Allie Feakins said. "Given the lag between regulator approvals and actual rate increases, consumers can expect rates to increase over the next 12 to 18 months. It's more important now than ever to comparison shop."
If you want to save money on your car costs, you could consider changing your auto insurance provider for a lower monthly rate. You can visit Credible to shop around and find your personalized premium without affecting your credit score.
THESE TWO FACTORS COULD BE DRIVING YOUR CAR INSURANCE COSTS UP
If you live here, you pay more for insurance
Insurify named Michigan the most expensive state for car insurance for three consecutive years, and the state also has one of the fastest-rising premiums, with a 31% increase between 2022 and the first six months of 2023. Drivers in the state pay an average rate of $2,766 – 66% higher than the national rate. 
"Michigan drivers paid the highest percentage of household income for car insurance, at 4.4% on average," Insurify said. "For comparison, Americans spent 6% of their household income on groceries and other food at home in 2021, according to the most recent U.S. Bureau of Labor Statistics Consumer Expenditures report."
Drivers in New Mexico saw premiums spike 38% due to a growing number of traffic fatalities and related expensive claims, the survey said.  
Similarly, insurers in Nevada increased premiums by 36% to cover the heightened risk of accidents in the state. Nevada's drivers also paid among the highest premiums in the country, at an average of $2,568 a year – 54% higher than the national average. 
"Higher insurance rates are driving policyholders to shop around, but certain drivers may have fewer options," Insurify said. "Influenced by record losses and climate catastrophes, insurers are limiting operations in some states and exiting others, like Louisiana, Florida, and California, entirely.
"As insurers struggle to remain profitable, companies will prioritize lower-risk drivers," Insurify continued. "Rates for drivers with an accident, ticket, or DUI on record will be significantly higher, and in some cases, insurers may refuse to provide coverage to high-risk drivers."
If you are shopping for new auto insurance, you can use the Credible marketplace to compare multiple providers and find your personalized rate in minutes without affecting your credit score.
MORE STUDENTS TURNING TO FEDERAL AND PRIVATE STUDENT LOANS TO FINANCE COLLEGE: SURVEY
Climate change doesn't just impact homeowner policies
Climate change risk is one of the main reasons home insurance premiums are rising, according to a separate report by Insurify. Climate-driven risk is also impacting car insurance rates. 
Last year, 18 climate disasters caused damage costing at least $1 billion each to total $165.1 billion, according to the NOAA National Centers for Environmental Information (NCEI). The higher cost to cover climate-related damages has pushed several insurers to leave markets at higher risk of natural disasters, according to Insurify.
"The frequency and severity of natural disasters have led to some geographical areas experiencing different types of weather events from what they've seen before," Betsy Stella, VP of carrier management and operations at Insurify, said. "More vehicles are being caught and destroyed in fires and floods, and ice is sticking around longer, increasing the likelihood of collisions. 
"This has led to auto insurers paying a higher number of — and a higher price for — customer claims," Stella continued. "As a result, customers are seeing higher premiums as insurers increase prices to cover these losses."
If you are struggling with rising prices and want to save money, you could consider finding a new auto insurance provider to lower your monthly premium. Visit Credible to compare multiple car insurance providers at once and choose the one with the best rate for you.
HOMEBUYERS ARE FINDING BETTER DEALS IN THESE CITIES, SURVEY SAYS
Have a finance-related question, but don't know who to ask? Email The Credible Money Expert at moneyexpert@credible.com and your question might be answered by Credible in our Money Expert column.