Car repairs can add to cost and anxiety of ownership – here's how you can gain control
Shopping for repair estimates is one way drivers can lower costs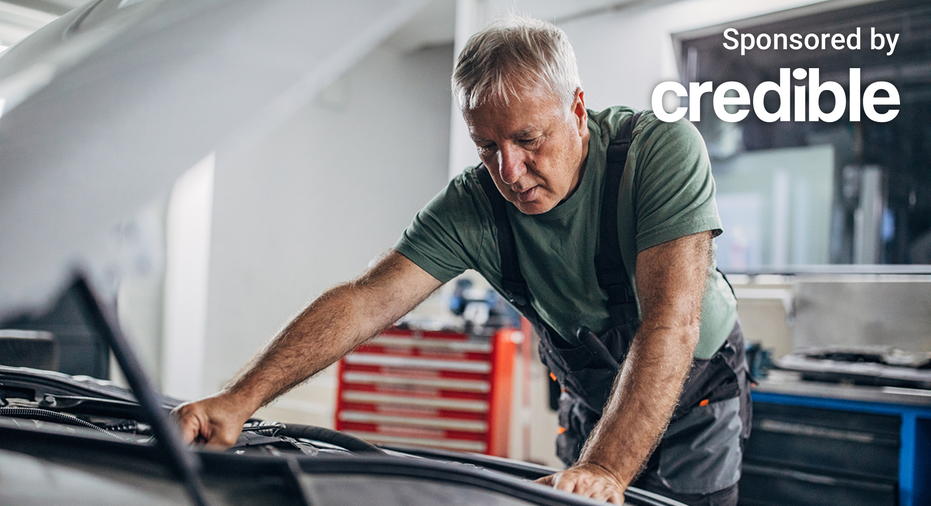 Drivers already dealing with rising car prices and soaring insurance costs can now add expensive vehicle repairs to the list, according to a recent survey.
Vehicle repair costs have risen by roughly 33% since March 2020, which in turn has pushed many drivers to borrow money and some, primarily younger drivers, into delinquency and default on their debts, according to the survey by Jerry. 
Moreover, a third of Americans said they often worried about the impact an unexpected car repair bill could have on their finances, according to the survey. 
At the same time, roughly 90% of car owners said they had been overcharged for a car repair, and 56% said they'd probably paid for a service they didn't need because of a lack of pricing transparency in service costs, according to the survey. 
"With costs soaring, car repairs are a growing burden for most Americans," Jerry said. "More than 80% worry at least sometimes that a sudden bill will bring serious financial hardship on them and their families. 
"This can only be adding to their anxiety and frustration over the lack of pricing transparency on repair and maintenance work and the suspicion most feel toward repair shops, further souring the car ownership experience for many." Jerry continued.
One way to take control of car ownership costs is by making sure you are paying for the insurance you need. Shopping around for new auto insurance could help lower your costs. The Credible marketplace can help you compare multiple providers and find your personalized rate in minutes without affecting your credit score.
RISING COSTS OF OWNING A CAR PUSHING MORE AMERICANS TO CONSIDER GOING CARLESS, SURVEY SAYS
Shopping around for auto repairs could lower costs
Shopping around for car repair estimates is one-way drivers could save on costs. Yet only 36% of drivers sought more than one quote for their repair, according to the survey.
Most people turned to dealership service departments and independent shops for information about what work needs to be done on their vehicles, despite distrusting them, the survey said. 
After repair shops, the most frequent source of information is friends and family, according to the survey. Thirty-three percent of overall drivers consulted them for maintenance and repair advice.  
"Higher incomes and reliance on dealership service departments appear to be correlated, perhaps because higher-income groups are more likely to purchase new vehicles that are less likely to require repairs, and enjoy service plans and vehicle warranties that require using dealership service departments," Jerry said. "Higher-income drivers are also less likely to ask a friend or family member about what work needs to be done."
Shopping for auto insurance is one way to lower your spending on car ownership. Visit the Credible marketplace to compare multiple providers and find your personalized rate in minutes without affecting your credit score.
HERE'S HOW TO SIGN UP FOR BIDEN'S NEW STUDENT LOAN REPAYMENT PLAN SAVE
Controlling the costs of repair 
Twenty-six percent of drivers said they would not be able to cover a $500 repair bill if their car broke down tomorrow, according to a second Jerry survey. More than half (58%) said a $3,000 repair bill – the cost of replacing the transmission on a Honda Accord – was unaffordable. 
Additionally, 29% said they took on debt to pay for vehicle repairs in the past two years. Americans can use these tips to save money on car repairs, according to OneMain Financial:
Shop around for estimates
Getting multiple estimates can help you determine if you are getting the best price quoted and if you even need the repair. Make sure you are choosing a reputable mechanic. 
Educate yourself on common car repairs
Learning how to diagnose issues with their vehicles is one way to help save time and money on car repairs, according to OneMain. One way to do this is by becoming familiar with your vehicle's owner's manual or by using the internet to check for specific issues. 
Buy your own parts
The car repair cost includes parts and labor. So finding parts on your own could mean you'll pay less than your mechanic's price and keep more money in your pocket.
If you are struggling with car repair payments and want to save money, you could consider finding a new auto insurance provider to lower your premium. Visit Credible to compare multiple car insurance providers at once and choose the one with the best rate for you.
MOST CONSUMERS AREN'T SOLD ON THE BENEFITS OF BUY NOW, PAY LATER: REPORT
Have a finance-related question, but don't know who to ask? Email The Credible Money Expert at moneyexpert@credible.com and your question might be answered by Credible in our Money Expert column.