These are the cheapest states for car insurance, study says
Many drivers are dropping insurance altogether because of rising prices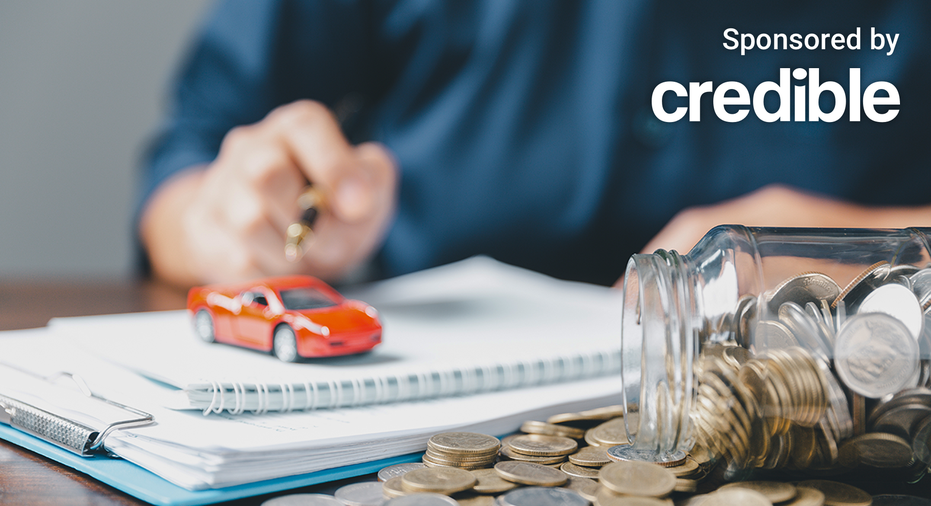 Florida may offer consumers a bargain on home prices, but when it comes to car insurance rates, it tops the list as the most expensive, according to a recent study by car subscription providers FINN. 
The Sunshine State had the most significant increase in insurance premiums over the last 10 years, rising by 88% since 2013.
"Car insurance premiums have risen in the Sunshine State as it deals with rising inflation pushing up the price of replacement parts and an increase in car-related crimes like insurance fraud and catalytic converter thefts," FINN said. 
Moreover, premiums in Florida are projected to continue to grow. By 2033, the annual estimated cost of insuring a car will ring up to $4,813, more than $2,500 than the predicted national average if current trends continue, according to the study. 
"Car insurance costs in the state will increase as climate change causes increasingly severe weather events, increasing the risk of damage to vehicles and pushing up premiums," FINN said. 
Georgia and Hawaii took the top spots of the states where car insurance is the cheapest, according to the study. Georgia saw the biggest drop in insurance premiums over the last 10 years, falling by 24% since 2013. 
Hawaii takes second place, with insurance premiums decreasing by 17% over the last decade to an average of $1,306 in 2023.
"Rates have dropped in the Aloha State as insurance companies in Hawaii are no longer allowed to provide policies that take into account non-driving factors like age and credit score," FINN said. 
If you are looking to save money on your car costs, you could consider changing your auto insurance provider to get a lower monthly rate. Visit Credible to shop around and find your personalized premium without affecting your credit score.
COST IS THE BIGGEST FACTOR BEHIND WHY A MAJORITY OF AMERICANS DELAY MEDICAL CARE: SURVEY
A growing number of consumers shop for better rates
As insurance rates increase, so has the number of consumers shopping for better premiums, according to J.D. Powers' latest quarterly shopping list report. In the second quarter of 2023, the overall quarterly quote rate rose to 12.5%, up from 12.4% in the first quarter and 12.1% in the fourth quarter of last year. 
However, the rate at which consumers switched insurers remained at 3.9%, signaling that it's becoming more difficult to find a policy with a lower premium as all insurers are raising rates.  
Moreover, the report said the higher rate environment had pushed many drivers to forgo insurance entirely. Roughly 15% of consumers drive without insurance instead of shopping for insurance as premiums become too much for their budgets.
"When surveyed on how the increase in insurance premium has played out in comparison to other expenses within a household budget, it is not the largest felt increase in order of magnitude," Michelle Jackson, TransUnion senior director of personal lines market strategy, said. "However, as costs continue to rise, some consumers are forced to make decisions on which bills to pay, and insurance ranks behind mortgage/rent, vehicle payment, credit cards and utilities in terms of priorities."
If you are shopping for new auto insurance, you can use the Credible marketplace to compare multiple providers and find your personalized rate in minutes without affecting your credit score.
MAJORITY OF HOMEBUYERS SAY THEY HAVE REGRETS: SURVEY
How to maximize shopping for insurance
Some consumers are giving up on shopping for insurance rates as premiums increase across the board. Still, shopping remains one of the most effective ways to lower rates.  
Here are some tips if you are thinking about switching: 
Know what you want from your insurance
Have a plan and understand what you need from your coverage. Having this information available can help you pick the best car insurance for you.
Get multiple quotes
Shopping for the same auto coverage strategy and limits with multiple insurance carriers can help get you the best deal possible. Get at least three different quotes.
Contact your insurance company
Let your current insurance company know that you are switching and ask about a cancelation fee or a refund if you have prepaid and are canceling mid-policy. Make sure not to cancel your current policy before you buy a new one. Otherwise, you risk a lapse in coverage.
If you are shopping for new auto insurance, you can use the Credible marketplace to compare multiple providers and find your personalized rate in minutes without affecting your credit score.
MOST SENIORS REGRET RETIREMENT PLANNING DECISIONS, WANT DO-OVER: SURVEY
Have a finance-related question, but don't know who to ask? Email The Credible Money Expert at moneyexpert@credible.com and your question might be answered by Credible in our Money Expert column.