Credit card users with the highest balances live in these states: survey
Here is why credit card applications get rejected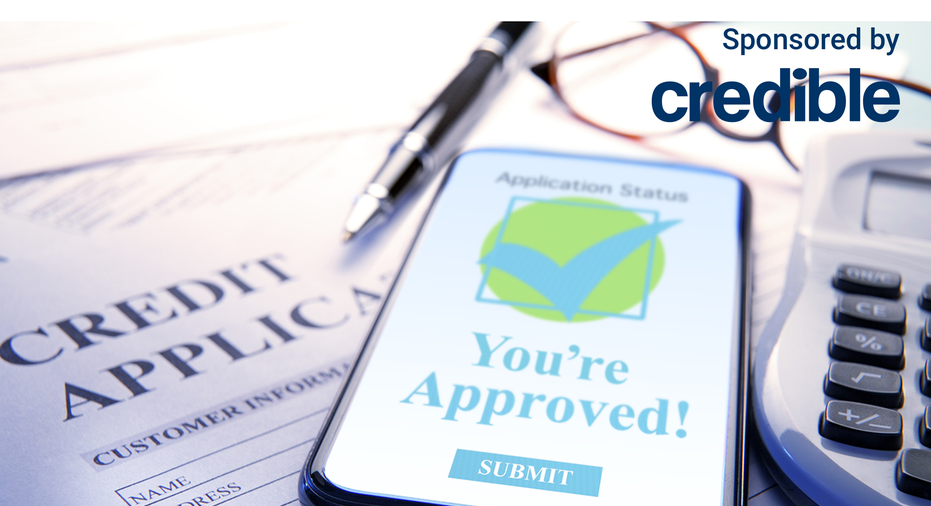 A growing number of Americans with subprime scores opened up new credit card accounts last year despite the high price they had to pay to borrow, according to a recent survey.
Subprime accounts made up 38% of the new accounts opened in the third quarter of 2022 – an increase from 36% in the previous quarter and 31% compared to the same quarter one year earlier, according to a Scholaroo survey.
The national average credit card debt grew to $7,227, according to the survey. 
However, U.S. consumers in some states held more debt than others. Connecticut's residents had the highest average debt level of $9,408, surpassing the national average by 30%, according to the survey. Right behind it were credit card holders in New York, registering the second-highest average debt of $9,165. 
Kentucky had the lowest average credit card debt among all U.S. states, with consumers owing just $5,408.
If you are struggling to pay off debt, you could consider using a personal loan to consolidate your payments at a lower interest rate, saving you money each month without affecting your credit score. Visit Credible to find your personalized rate in minutes from multiple lenders at once.
MOST SENIORS REGRET RETIREMENT PLANNING DECISIONS, WANT DO-OVER: SURVEY
Delinquency rates increase
The rate of missed credit card payments jumped in June, with early-stage delinquencies rising to 0.82% from 0.71% the previous month, according to data from VantageScore. 
Auto Loan, Credit Card and Personal Loan delinquency rates were near or above pre-pandemic levels across all days past due (DPD) categories revealing the strain consumers' monthly budgets are under by rising living costs and debt obligations. Inflation hit a two-year low of 2% in June, according to the Consumer Price Index (CPI), but prices remain out of reach for many. 
Despite the deteriorating payment behavior, new credit card account openings for the month of June increased by 0.24%.  
"Even though June 2023 delinquency rates remained elevated, lenders did not shy away from making new loans," VantageScore Executive Vice President and Chief Digital Officer Susan Fahy said. "Over the first half of the year, we have seen this interesting dynamic where delinquencies across most products have returned to near or above pre-pandemic levels, but lenders continued to extend credit in this high-interest rate environment."
If you are looking to save money on your car costs, you could consider changing your auto insurance provider to get a lower monthly rate. Visit Credible to shop around and find your personalized premium without affecting your credit score.
MAJORITY OF HOMEBUYERS SAY THEY HAVE REGRETS: SURVEY
Some credit card applications get rejected
Many Americans said they had recently been denied credit, according to a recent U.S. News and World Report survey. Forty-six percent said they had a fair credit score that ranged between 580 and 669, while more than 25% were subprime-rated borrowers. 
These are the top three reasons Americans said they were denied credit, according to the survey:
31.2%credit score too low
17% lack of sufficient credit history
11.2% overuse of credit
For consumers that sought access to a credit card after having been denied, these were the top three changes they made before applying again:
26.5% improved score before applying again
25% applied for a credit card with a lower credit score requirement
20.6% applied for a secured credit card
"One of the biggest mistakes people make is applying for a card that requires a higher score than what you currently have," the survey said. "If you focus on credit cards that target individuals in your credit score range, your odds of approval increase a lot."
Consolidating your credit card debt with a personal loan at a lower interest rate could save you money each month. Visit Credible to find your personalized interest rate without affecting your credit score.
COST IS THE BIGGEST FACTOR BEHIND WHY A MAJORITY OF AMERICANS DELAY MEDICAL CARE: SURVEY
Have a finance-related question, but don't know who to ask? Email The Credible Money Expert at moneyexpert@credible.com and your question might be answered by Credible in our Money Expert column.