Debt ceiling deal suspends student loan payment pause
Millions of borrowers would need to resume student loan payments after the summer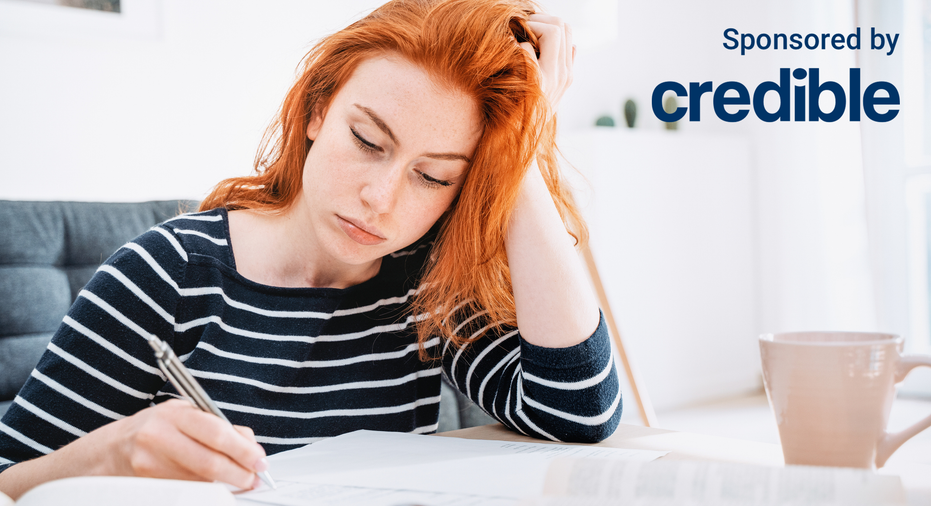 The debt ceiling deal reached by President Joe Biden and House Speaker Kevin McCarthy would end the Education Department's pause on federal student loan payments and interest collection after Aug. 30.
After passing in the House, the Senate is set to vote on the deal Thursday. This legislation would raise the federal debt ceiling in order to prevent the Treasury from defaulting on its obligations before the "X-date." This is the date when the government can no longer take what it calls "extraordinary measures" to manage the national debt. 
The deal between the president and the House speaker reached last weekend follows weeks of negotiations. Congressional Republicans sought spending cuts and other concessions in exchange for raising the debt ceiling. 
Should the debt-ceiling deal be signed into law, as expected, it essentially guarantees that after Aug. 30, the Biden Administration can't extend the student loan payment pause – as it has done several times.
However, the White House expressed it had planned to end the student loan payment pause by September at the latest. 
In November, the White House announced that student loan payments would resume 60 days after a Supreme Court decision on Biden's student loan forgiveness plan or June 30, whichever comes first. 
"We will ensure a smooth return to repayment process," Education Secretary Miguel Cardona said on Twitter last Sunday. And the Education Department asked student loan companies to prepare for an end to the payment pause.
However, this debt ceiling deal won't terminate Biden's student loan forgiveness plan, the legality of which is under review by the Supreme Court. 
Should the Supreme Court approve Biden's student loan forgiveness plan, private student loan borrowers won't qualify for relief. But you can lower your monthly private student loan payments by refinancing to a lower rate. Visit Credible to get your personalized rate in minutes.
BIDEN ADMINISTRATION APPROVES $42B IN STUDENT LOAN FORGIVENESS UNDER UPDATED PSLF PROGRAM
Student loan payment pause history 
In response to the COVID-19 pandemic, President Donald Trump announced in March 2020 that the government will waive interest on federal student loans. 
"To help our students and their families, I've waived interest on all student loans held by federal government agencies, and that will be until further notice," Trump said at a Rose Garden address where he declared COVID-19 a national emergency. "That's a big thing for a lot of students that are left in the middle right now.  Many of those schools have been closed."
Later that month, Trump signed the CARES Act, which suspended federal student loan payments and extended the interest waiver through September 30, 2020. Since then, these measures have been extended multiple times by President Biden.
But these benefits are set to expire after summer 2023. Still, many Americans have said they're not prepared for an end to the payment freeze. In fact, 58% of those with student debt said they wouldn't be able to afford their payments, according to a Morning Consult study published before payments had been set to restart in the beginning of 2023.
If you hold private student loans, you won't benefit from federal relief. But you can reduce your monthly payments by refinancing to a lower rate. Visit Credible to compare offers from multiple lenders without affecting your credit score. 
SUPREME COURT ALLOWS $6 BILLION IN PAYMENTS TO CONTINUE IN STUDENT LOAN RELIEF CASE
Student loan forgiveness update 
The Supreme Court is expected to rule on whether the Biden administration can proceed with its student loan forgiveness plan in the coming weeks. That initiative would forgive up to $10,000 in federal student loans for eligible borrowers and up to $20,000 for those who also received Pell Grants. 
But SCOTUS is reviewing two lawsuits that challenged the legality of the plan. 
In one lawsuit, the states of Nebraska, Missouri, Arkansas, Iowa, Kansas and South Carolina argued the president is overstepping his powers and incorrectly using the Higher Education Relief Opportunities for Students (HEROES) Act of 2003 to fulfill a campaign promise. 
The HEROES Act allows Congress to ease up restrictions on student debt relief in national emergencies. But in April, Biden signed a House bill that ended the COVID-19 national emergency. 
However, the Biden Administration in an opening brief claimed the plan falls "comfortably within the plain text of the Act." In another case, two individuals claimed the debt-relief plan is unlawful because the public had not been given enough time to comment on it before it was implemented.
If you're a private student loan borrower looking to reduce monthly payments, you could consider refinancing your private student loans for a lower rate. Visit Credible to speak with an expert and get your questions answered.
THESE STATES' STUDENT LOAN FORGIVENESS PLANS WOULD WORK EVEN IF BIDEN'S FAILS
Have a finance-related question, but don't know who to ask? Email The Credible Money Expert at moneyexpert@credible.com and your question might be answered by Credible in our Money Expert column.