Fed governor warns more interest rate hikes may be coming
Inflation has been cooling in the face of the Fed's tightening monetary policy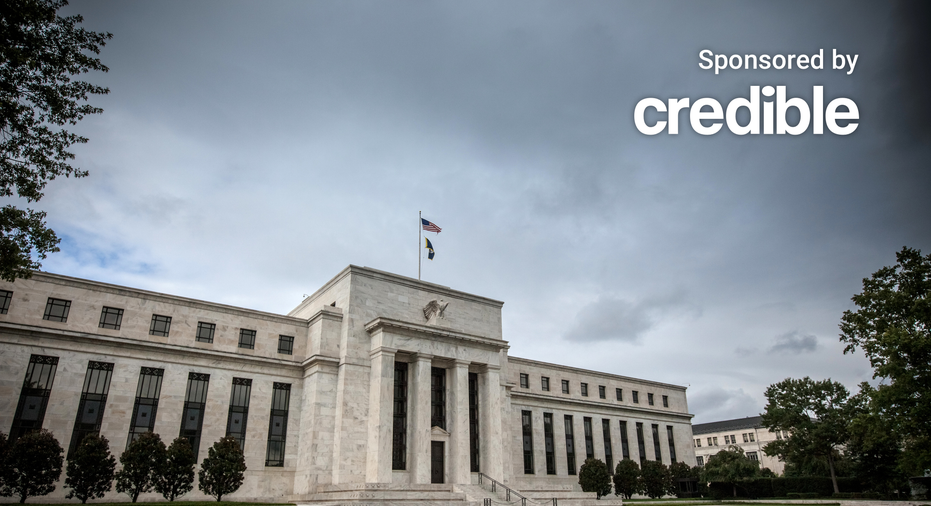 The Federal Reserve could raise interest rates again in order to reduce inflation to its targeted levels, according to Fed Governor Michelle W. Bowman. 
The Federal Open Market Committee (FOMC) meets next in September to determine future monetary policy. 
"Additional rate increases will likely be needed to get inflation on a path down to the FOMC's 2% target," Bowman said during a meeting with the Kansas Bankers Association in Colorado last weekend.  
Following its meeting in July, the Fed hiked interest rates by another 25 basis points after a brief pause. The Fed's last rate increase marked the 11th time the central bank has raised interest rates since 2022. That brought the federal funds rate to a targeted range of 5.25% to 5.5% — its highest level in 22 years. But in recent months, inflation has cooled. In June, inflation slowed to 3% — its lowest level in two years. The drop also marked the 12th straight month that inflation eased. But this trend may not be sufficient to force the Fed to loosen its grip on monetary policy. 
"I will be looking for consistent evidence that inflation is on a meaningful path down toward our 2% goal as I consider further rate increases and how long the federal funds rate will need to remain at a restrictive level," Bowman said. "I will also be watching for signs of slowing in consumer spending and signs that labor market conditions are loosening."
If you're struggling with high-interest debt, you could consider paying it down with a personal loan at a lower interest rate to reduce your monthly payments. Visit Credible to get your personalized rate in minutes.
MORE THAN HALF OF GEN XERS STOPPED SAVING FOR RETIREMENT, HERE'S WHY: SURVEY
Job growth slows in the second quarter of 2023
The labor market added 187,000 jobs in July, marking a slowdown from last month, according to data released by the Bureau of Labor Statistics (BLS). The gain was also less than the average monthly increase of 312,000 jobs over the last 12 months. And the unemployment rate saw little change at 3.5%, slightly down from its 3.6% level in June.
But despite a cooling in the labor market, some economic indicators may not convince the Fed that another pause in rate hikes would be feasible in upcoming meetings.
"Job growth is weakening, and wage growth is holding steady, but both are still above the pace that would be consistent with the Federal Reserve's inflation target, Joel Kan, the Mortgage Bankers Association's (MBA) vice president and deputy chief economist, said in a statement.
"The incoming economic data continue to convey conflicting signals about the strength of the economy," Kan continued. "Indicators of manufacturing and service sector health remain lackluster, measures of inflation have moved lower, while GDP growth in the second quarter was stronger than expected and consumer spending remains resilient."
If high-interest debt is taking a toll on your finances, you could consider paying it off with a personal loan at a lower interest rate. Visit Credible to compare your options without affecting your credit score. 
SOME AMERICANS DROWNING IN CREDIT CARD DEBT FOLLOWING THE COVID-19 PANDEMIC: SURVEY
Credit card debt reaches record highs 
As Americans deal with high inflation and a volatile interest rate environment, they're also looking at record-high credit card debt. 
Notably, credit card balances increased by $45 billion to reach $1.03 trillion in the second quarter of 2023, according to a report by the Federal Reserve Bank of New York. That record increase represented the largest spike among all debt types analyzed by the NY Fed. Additionally, the share of credit card debt that transitioned into delinquency rose by 0.7 percentage points.
"Credit card balances saw brisk growth in the second quarter," Joelle Scally, the regional economic principal within the Household and Public Policy Research Division at the NY Fed, said in a statement. "And while delinquency rates have edged up, they appear to have normalized to pre-pandemic levels." 
But credit card debt wasn't the only form of debt to increase in the second quarter of 2023. Total household debt increased by $16 billion to reach $17.06 trillion.
If high-interest debt is standing in the way of your financial goals, like saving for retirement, you could consider paying down debt with a personal loan at a lower interest rate to reduce your monthly payments. Visit Credible to speak with a personal loan expert and get your questions answered.
RISING INFLATION PUSHED AMERICANS TO PICK BETWEEN PAYING THEIR BILLS OR SAVING FOR THE FUTURE: ALLIANZ
Have a finance-related question, but don't know who to ask? Email The Credible Money Expert at moneyexpert@credible.com and your question might be answered by Credible in our Money Expert column.