Rising oil prices cause pain at the pump: AAA
Increasing car insurance premiums are another cost drivers have to manage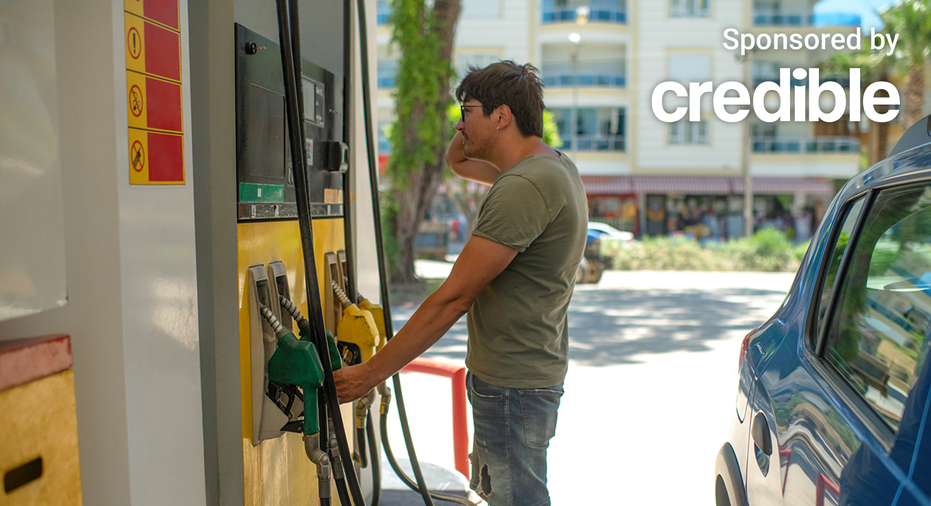 The national average cost for a gallon of gas increased by a nickel from last week to $3.85 as oil prices continued to surge, according to the latest report from AAA.  
Oil prices increased to roughly $90 per barrel, AAA said. At the same time, demand has decreased and production has increased, both of which should help balance the price surge at the pump. Gas demand significantly reduced from 9.32 to 8.31 million barrels per day last week, according to new data from the Energy Information Administration (EIA). Total domestic gasoline stocks jumped from 214.7 to 220.3 million barrels of crude oil.  
"Oil costs are putting upward pressure on pump prices, but the rise is tempered by much lower demand," AAA spokesperson Andrew Gross said. "The slide in people fueling up is typical, with schools back in session, the days getting shorter, and the weather less pleasant. But the usual decline in pump prices is being stymied for now by these high oil costs." 
One way to lower your overall cost of car ownership is by shopping for cheaper auto insurance to reduce your monthly premiums. Visit Credible to compare your options without affecting your credit score.
SHOPPING ON AN IMPULSE IS DERAILING AMERICAN BUDGETS – HERE'S HOW TO TAKE CONTROL
Rising gas behind the jump in August inflation
The annual inflation rate rose 3.7% annually in August and by 0.6% on a monthly basis, according to the latest Consumer Price Index. Rising prices at the gas pump, which soared by more than 10% in August, were a significant contributor to the monthly increase, accounting for more than half of the rise. 
The U.S. Energy Department is in contact with oil producers and refiners to resolve any issuers and ensure stable fuel supplies during rising gasoline prices, Jared Bernstein, head of the White House Council of Economic Advisers, said at a press conference.
"We know that last month's increase in gas puts a strain on family budgets," Bernstein said. 
Going forward, consumers may get some relief at the pump as producers switch over from the more expensive summer blend gas to the cheaper winter blend. Summer-blend fuel costs more than winter-blend fuel primarily because the production process takes longer. Also, prices will likely dip as the U.S. moves out of the key driving season.
 "There is some good news for those in the hardest hit states in the Midwest, however, as gasoline prices should start to level off and even decline by mid-week," GasBuddy Head of Petroleum Analysis Patrick De Haan said in a statement. "And with most of the nation switching back to cheaper winter gasoline on Saturday, we should see more price decreases for most of the nation in the weeks ahead, barring further refinery disruptions and hurricane season. Fall tends to bring falling gas prices, and I'm hoping this year won't be any different."
With gas prices rising, you may find some savings by shopping for cheaper auto insurance premiums. Credible can help you compare multiple insurance quotes free of charge.
GEN ZERS CREDIT CARD BALANCES GROW THE FASTEST: TRANSUNION
Drivers also dealing with higher insurance expense
Gas prices aren't the only rising expense drivers had to contend with in August; auto insurance also increased. Car insurance rose 2.4% in August, following a 2% increase the month prior, according to the CPI.
Car insurance rates had already risen 17% in the first six months of 2023 and costs are set to soar another 4% by year-end, according to a recent Insurify survey.  
The national average cost of a car insurance policy is $1,668, representing about 2.4% of the average household income. With the additional increase, the average annual auto insurance price will rise to $1,742 by the end of 2023. 
"Vehicle repair and maintenance costs have outpaced inflation and show no signs of slowing, leading insurers to increase auto insurance prices to keep up with the cost of higher claim payouts," Insurify Senior Vice President of Insurance Allie Feakins said. "Given the lag between regulator approvals and actual rate increases, consumers can expect rates to increase over the next 12 to 18 months. It's more important now than ever to comparison shop."
Several things impact your car insurance rate — from your credit score to your driving habits. Shopping for the best provider is a time-tested way for drivers to help reduce their car insurance costs. Visit Credible to speak with a car insurance expert and get your questions answered.
MANY STUDENT LOAN BORROWERS STILL CLUELESS ABOUT REPAYMENT OPTIONS: SURVEY
Have a finance-related question, but don't know who to ask? Email The Credible Money Expert at moneyexpert@credible.com and your question might be answered by Credible in our Money Expert column.