Gas prices drop slightly after the Fed's interest rate pause: AAA
A volatile oil market could keep prices at the pump elevated for the near future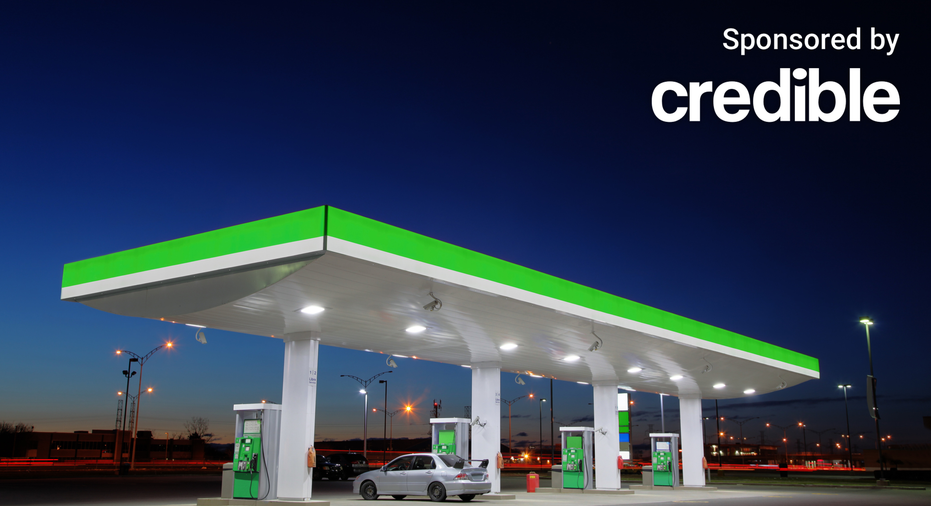 The national average price for a gallon of gas decreased to $3.86 for the week ending Sept. 21, according to the latest data from AAA. That's just a few cents below an average of $3.88 seen earlier this week – a possible peak for 2023. 
But motorists could still see prices at the pump spike as oil prices surge.
"The recent drop in the national average, while small, is typical this time of year as much of the country makes the switch to less expensive winter blend gasoline," AAA spokesperson Andrew Gross said in a statement. "But the gradual seasonal decline in prices is being slowed by higher oil costs."
Global oil production uncertainty has also impacted consumers. 
"Additional energy inflation pressures are possible with Saudi Arabia and Russia extending oil production cuts until the end of the year," Interactive Brokers Senior Economist José Torres said in a statement. "Crude oil has led to pain at the pump for consumers, rising from a year-to-date low of $63.61 per barrel in May to a high of $92.62."
The West Texas Intermediate (WTI), a benchmark for the oil market, dropped by 92 cents to $90.28 at the close of Wednesday's formal trading session.
Additionally, higher gas demand and declining oil supply has also contributed to rising gas prices. Gas demand increased from 8.31 to 8.41 million barrels a day last week, according to the latest data from the Energy Information Administration (EIA). And total domestic gasoline stocks dropped from 220.3 to 219.5 million barrels. 
If you want to lower your car ownership costs, you could save by shopping for cheaper auto insurance to reduce your monthly premiums. Visit Credible to speak with a car insurance expert and get your questions answered.  
Fed hints at future rate hikes as oil prices fuel inflation 
The Federal Reserve announced on Wednesday that it will pause interest rate hikes. The halt came after the central bank had spiked rates 11 times since 2022 to bring down inflation to its preferred levels.
However, inflation increased to 3.7% in August, primarily driven by a surge in oil prices. 
"Oil prices marching up to the notable $100 mark provides a substantial consideration for the Federal Reserve, potentially prompting them to contemplate rate adjustments in the near future," Kurt Carlton, president of New Western, a real estate investment marketplace, said in a statement.
And Fed Chairman Jerome Powell expressed that the central bank won't reverse its tough stance on monetary policy until inflation cools to the preferred target range. 
"Inflation remains well above our longer run goal of 2%," Powell said at a press conference. "We're prepared to raise rates further if appropriate, and we intend to hold policy at a restrictive level until we're confident that inflation is moving down sustainably toward our objectives."
Future rate hikes could reflect a rise in consumer debt from credit cards to car insurance. 
If you're looking to save money on auto insurance, it could help to switch to a better provider that could offer lower premiums. Visit Credible to get your quote in minutes.
U.S. HOME PRICE GROWTH PICKS UP THE PACE: CORELOGIC
Gas prices by state
Although gas prices on average declined slightly from last week, costs at the pump shifted significantly in some places. Here are the 10 states that saw major movements in average gas prices, based on AAA's analysis. 
Nevada (+33 cents)
California (+29 cents)
Georgia (−15 cents)
Arizona (+14 cents)
Iowa (−11 cents)
Florida (+8 cents)
North Dakota (−8 cents)
Minnesota (−8 cents)
Utah (−7 cents)
Oklahoma (−7 cents)
Here are the nation's top 10 most expensive markets, according to AAA. 
California ($5.79)
Nevada ($5.06)
Washington ($5.04)
Hawaii ($4.83)
Oregon ($4.68)
Arizona ($4.65)
Alaska ($4.60)
Utah ($4.25)
Montana ($4.19)
Idaho ($4.14)
One way to cut your overall cost of car ownership is by shopping for cheaper auto insurance to lower your monthly premiums. Visit Credible to compare your options without affecting your credit score.
WHY A UNITED AUTO WORKERS STRIKE COULD MEAN HIGHER CAR AND INSURANCE COSTS

Have a finance-related question, but don't know who to ask? Email The Credible Money Expert at moneyexpert@credible.com and your question might be answered by Credible in our Money Expert column.