Gas prices hold steady near the summer finish line: AAA
But gas prices saw the most movement in these states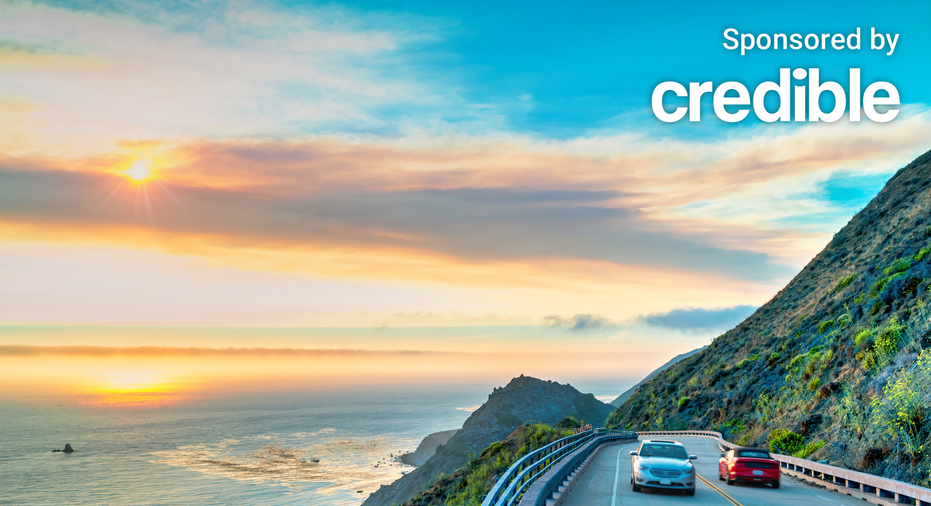 The national average price for a gallon of gas was $3.82 for the week ending August 10, unmoved from the previous week, according to the latest data by the AAA. Gas prices held steady despite a rise in oil prices and a spike in gas demand, the AAA reported.
"We appear to be at a fork in the road when it comes to which direction gas prices will take – up or down," AAA spokesperson Andrew Gross said. "The summer heat that kept people home and suppressed refinery production has eased for now, so we have to look at the cost of oil to determine if the recent price climb is ending. More expensive oil will likely lead to higher prices."
The West Texas Intermediate (WTI), a benchmark for the oil market, increased by $1.48 to settle at $84.80. Oil prices have not reached these levels since mid-April, according to AAA's analysis.
And the market believes that oil demand will climb higher than expected in this half of 2023 and into 2024, AAA said. In fact, world oil demand is expected to rise by 2.25 million barrels per day in 2024, compared with growth of 2.44 million barrels per day in 2023, according to the Organization of the Petroleum Exporting Countries (OPEC).
Regardless of gas price movements, the costs of auto insurance can have a major impact on your overall driving costs. One way to reduce these expenses is by shopping for cheaper auto insurance to reduce your monthly premiums. Visit Credible to get your personalized quote in minutes.
CONSUMER GROWING LESS SATISFIED WITH THEIR AUTO INSURANCE: J.D. POWER
Gas prices by state
Despite a lack of movement in national gas prices, some areas saw major shifts. Here are the 10 states that have seen the most impactful changes in their averages:
Ohio (+13 cents)
Arizona (+11 cents)
Alaska (+7 cents)
Florida (−7 cents)
Wyoming (+6 cents)
Idaho (+6 cents)
California (+6 cents)
Hawaii (+5 cents)
Tennessee (−5 cents)
Kansas (+4 cents)
And here are the top 10 most expensive markets in the U.S:
California ($5.09)
Washington ($5.01)
Hawaii ($4.77)
Oregon ($4.67)
Alaska ($4.46)
Nevada ($4.34)
Utah ($4.09)
Illinois ($4.05)
Idaho ($4.05)
Arizona ($3.99)
If you are looking to save money on your auto costs, you could consider changing your insurance provider to get a lower monthly rate. Visit Credible to shop around and find your personalized premium without affecting your credit score.
MORE THAN HALF OF GEN XERS STOPPED SAVING FOR RETIREMENT, HERE'S WHY: SURVEY
The costs to finance a vehicle remains at all-time high
The share of consumers who financed a vehicle with a monthly payment of $1,000 or more increased to a record 17.1% in the second quarter of 2023, up from 16.8% in the first quarter and 4.3% in the second quarter of 2019, according to a study by Edmund.
In addition, average monthly payments reached a record high of $733 in the second quarter of 2023, up from $678 in the second quarter of 2022.
Rising interest rates are the main drivers of increases in vehicle financing, according to the study's authors. The average annual percentage rate (APR) increased to 7.1% in the second quarter of 2023, compared to 5% in the second quarter of 2022.
"The double whammy of relentlessly high vehicle pricing and daunting borrowing costs is presenting significant challenges for shoppers in today's car market," Edmunds' Director of Insights Ivan Drury said in a statement.
If you're looking to bring down your automobile costs, it could benefit you to switch auto insurance providers. Visit Credible to speak with an insurance expert and get your questions answered.
CREDIT CARD DEBT SURPASSES $1 TRILLION FOR AMERICANS: NY FED
Have a finance-related question, but don't know who to ask? Email The Credible Money Expert at moneyexpert@credible.com and your question might be answered by Credible in our Money Expert column.