GDP growth for Q2 dips on second estimate
The Fed could keep raising interest rates in 2023 unless inflation slows to target range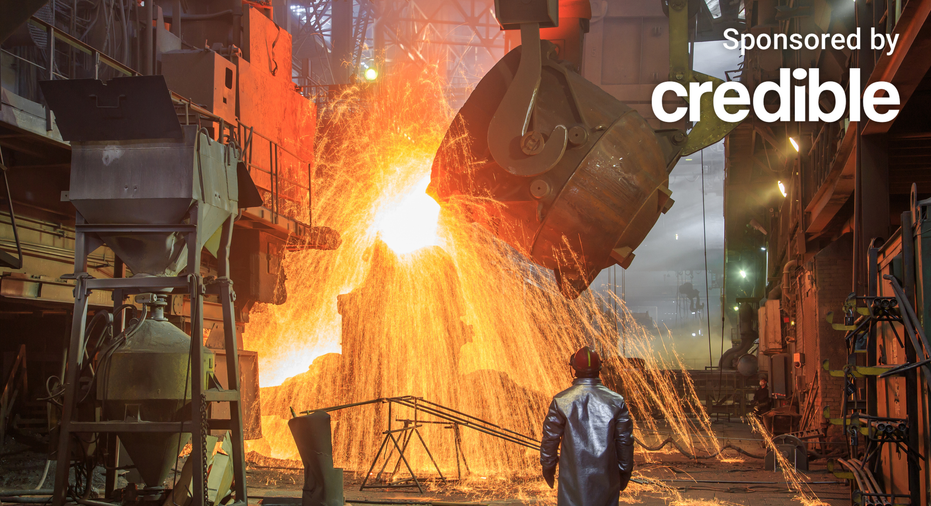 Real gross domestic product (GDP) grew at an annual rate of 2.1% in the second quarter of 2023 following a 2% increase in the first quarter, according to the second estimate released by the Bureau of Economic Analysis (BEA).
However, the 2% GDP increase in the second estimate was down from the 2.4% GDP growth recorded in the advance estimate released by the BEA in July. 
The latest increase was primarily driven by consumer spending and nonresidential fixed investment, along with state, local and federal government spending. These gains were partly offset by decreases in exports, residential fixed investment and private inventory investment. Imports, which are subtracted from GDP calculations, decreased.
The rise in GDP came along with a spike in workers' personal income, according to the BEA report. Personal income increased by $232.1 billion in the second quarter. This spike was primarily fueled by compensation and asset appreciation through interest and dividends.
If you're looking to pay off high-interest debt, you could consider covering it with a personal loan at a lower interest rate. Visit Credible to get your personalized rate in minutes.  
FED GOVERNOR WARNS MORE INTEREST RATE HIKES MAY BE COMING
Will the Fed raise interest rates in September?
Despite a drop in GDP growth for the second quarter based on the BEA's second estimate, signs of ongoing economic growth and consumer spending, the Federal Reserve is weighing whether to raise interest rates again this year. 
So far, the Fed has raised interest rates 11 times since 2022 to drag inflation down to its 2% target range. During its last meeting in July, the Fed delivered an anticipated rate hike of 25 basis points.
"We're looking at the current data in GDP, and we're seeing strong spending," Fed Chairman Jerome Powell said in response to a reporter's question during a press conference in July. "We're seeing a strong economy, and it's made us confident that we can go ahead and raise interest rates."
In addition, some Fed officials have expressed that more interest rate hikes may be coming. 
"Additional rate increases will likely be needed to get inflation on a path down to the FOMC's 2% target," Fed Governor Michelle W. Bowman said during an event with the Kansas Bankers Association in Colorado earlier this month. 
"I will be looking for consistent evidence that inflation is on a meaningful path down toward our 2% goal as I consider further rate increases and how long the federal funds rate will need to remain at a restrictive level," Bowman said. "I will also be watching for signs of slowing in consumer spending and signs that labor market conditions are loosening."
But inflation increased to 3.2% in July, giving the Fed fuel to raise interest rates again this year. 
"The longer inflation remains elevated, the more entrenched it becomes," Morning Consult Chief Economist John Leer said in a statement. "The question we should all be asking is how long the Fed is willing to accept core inflation above 4%. My sense is that their tolerance is pretty low, meaning that we shouldn't expect rate cuts this year."
If you're concerned about high-interest debt, you could consider paying it down with a personal loan at a lower interest rate. Visit Credible to compare options from different lenders without affecting your credit score. 
JOB GROWTH CONTINUES TO DECLINE AS FED EYES ANOTHER RATE HIKE
Americans are turning to credit cards in high interest rate environment 
As Americans cope with the rising costs of basic goods like food and gas, many are taking on credit card debt in a high-interest rate environment. And some Americans depend on credit cards more than ever. In fact, two in five Americans with credit cards reported being more dependent on their credit cards than ever before, according to a survey by Quicken. And 35% said they won't be able to pay off their credit card debt before the end of 2023. More than a third (35%) of respondents said they'd likely max out at least one credit card by the end of the year. 
"This increased reliance on credit cards is likely to lead many even deeper into debt – which is especially troublesome with interest rates well into the double digits," Quicken said in its report.  
Average credit card interest rates stand at 20.68%, according to the latest data by the Federal Reserve Bank of St. Louis. 
In addition, many Americans are paying off substantial balances. Collectively, credit card balances increased by $45 billion to reach $1.03 trillion in the second quarter of 2023, according to the latest report by the Federal Reserve Bank of New York. 
If you're struggling with high-interest credit card debt, you could consider paying it down with a personal loan at a lower interest rate. Visit Credible to speak with a personal loan expert and get your questions answered. 
NEARLY HALF OF AMERICANS SAY INCOME IS NOT KEEPING UP WITH INFLATION: TRANSUNION
Have a finance-related question, but don't know who to ask? Email The Credible Money Expert at moneyexpert@credible.com and your question might be answered by Credible in our Money Expert column.