Gen Zers credit card balances grow the fastest: TransUnion
Here's how some consumers are cutting expenses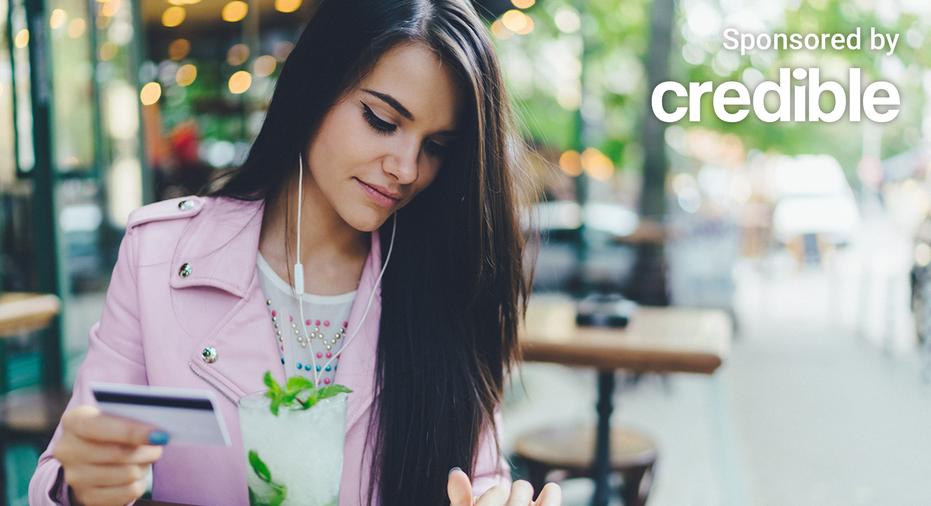 Credit card balances grew the fastest among Gen Z cardholders in the second quarter of 2023, according to a recent TransUnion survey.
Overall card balances surged to a record high of $963 billion in the second quarter, a 17.4% increase over last year, according to the survey. Gen Z's growth was more marked, with balances increasing 51.9% to $55 billion, representing 5.7% of all balances. 
This uptick in card balances is expected to drive an increase in refinancing, especially among Gen Z consumers, the survey said. Half of this generational group said they planned to apply for new credit or refinance existing credit, compared to 32% for the entire population, within the following year.  
"It makes sense to see Gen Z consumers' use of credit cards and personal loans increase relative to consumers as a whole as they age into financial independence," Michele Raneri, vice president of U.S. research and consulting at TransUnion said. "Like the overall population, many Gen Z borrowers are facing the same financial challenges brought on by high interest rates and inflation. 
"As a result, they are tapping into these available credit products to help them cope with rising expenses and the tightening of their monthly budgets," Raneri continued.
If you are struggling to pay off debt, you could consider using a personal loan to consolidate your payments at a lower interest rate, saving you money each month. You can visit Credible to find your personalized interest rate without affecting your credit score.
THESE TWO FACTORS COULD BE DRIVING YOUR CAR INSURANCE COSTS UP
Credit card origination grows even as banks tighten lending
Credit card originations grew to 18.98 million, with the number of cards held per consumer increasing to 2.9 in the second quarter. However, stricter lending criteria meant that a larger number of those originations were made to borrowers in the prime plus and super prime risk segments.
The report also found that lenders are also increasingly focusing on less risky borrowers across several credit products. For example, auto lending dropped 11.6% among subprime borrowers compared to last year and was down 21.3% compared to pre-pandemic 2019.  
"Bankcard balances continue to grow; however, consumers are distributing those balances across more cards than they have in the past, which has resulted in balances per account remaining within normal limits," Paul Siegfried, the senior vice president and credit card business leader at TransUnion said. "Lenders have seemingly made a clear shift in acquisition strategy as, following two consecutive quarters of record originations, subprime's share has declined significantly for the second quarter in a row, while super prime's share has increased to that of pre-pandemic levels."
If you are interested in taking out a personal loan, you could consider using an online marketplace to compare multiple options at once. Visit Credible to find your personalized interest rate without affecting your credit score.
MORE STUDENTS TURNING TO FEDERAL AND PRIVATE STUDENT LOANS TO FINANCE COLLEGE: SURVEY
Ways to cut expenses
Consumers looking to reduce their debt burden will either have to increase their income or lower their spending. This is especially true for those also preparing to resume student loan debt payments in October. 
Overall, 55% of Americans with student debt said they would have to work a second job to pay off loans, according to a recent survey by Cleo on student debt forgiveness.  
For instance, Gen Zers are increasingly taking on side hustles to make more money, according to a recent Deloitte survey. Roughly 46% said they earned a second income compared to 43% last year.
Consumers could also save on what they spend on car insurance. Forty-three percent of drivers paid more for insurance in 2023 than they did the year before, according to a recent Policygenius survey. 
Drivers can cut back on auto insurance costs by shopping for cheaper premiums. If you want to save money on your car costs, you could consider changing your auto insurance provider for a lower monthly rate. Visit Credible to shop around and find your personalized premium without affecting your credit score.
HOMEBUYERS ARE FINDING BETTER DEALS IN THESE CITIES, SURVEY SAYS
Have a finance-related question, but don't know who to ask? Email The Credible Money Expert at moneyexpert@credible.com and your question might be answered by Credible in our Money Expert column.