Homebuyers flock to these hurricane-vulnerable cities despite higher insurance costs, report says
Homes in areas more vulnerable to climate-related risk are harder to insure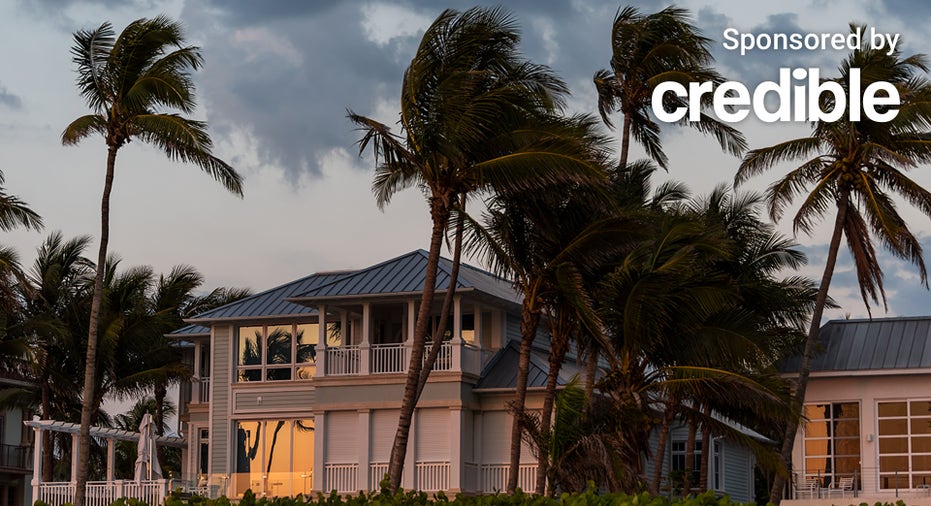 The listing of homes and the sales of properties in the hurricane-battered metropolitan area of Cape Coral-Fort Myers, Florida, are bouncing back in the wake of last year's major hurricane, according to a recent Redfin report. 
By early May, the Cape Coral-Fort Myers metro area gained 415 additional new listings than it had lost. Moreover, after initially falling in the immediate months after Hurricane Ian made landfall, home sales in the area have largely recovered, and home prices held steady, despite the threat of more storms.  
Home sales in the area have rebounded even as insurance rates for climate related risks are increasing, according to Redfin.
"Intense storms are becoming more frequent in Florida due to climate change, but homebuyers are still moving to the Sunshine State in search of warm weather and relatively affordable home prices," Redfin Senior Economist Sheharyar Bokhari said. "But as homebuyers have moved into Florida, insurers have moved out, leaving homeowners with fewer and more expensive coverage options. 
"Ultimately, lower-income residents may be pushed out of the riskiest areas due to rising insurance and rebuilding costs," Bokhari continued. "Those who can afford to remain will likely see their home values appreciate at a slower clip as the dangers of climate change become impossible to ignore."
Homeowners should be prepared for what's shaping up to be an active hurricane season. If you want to make sure you have enough insurance and the right coverage for your needs, you can visit Credible to check out plans, providers, and costs.
COST IS THE BIGGEST FACTOR BEHIND WHY A MAJORITY OF AMERICANS DELAY MEDICAL CARE: SURVEY
Homes in areas with increased climate-related risk are harder to insure
Flood insurance rates in some areas of the U.S. more at risk for flooding continue to increase, according to the Federal Emergency Management Agency (FEMA). 
In some areas, premiums are on track to jump by double digits. Across all states and territories, the average cost of flood insurance will rise to $1,808 from $888 per policy, according to FEMA data.
Flood damage is typically not covered under a standard homeowner policy and is available as a separate policy through FEMA's National Flood Insurance Program (NFIP) or the private market. 
Wildfires are equally making home insurance a hassle for some homeowners. State Farm recently announced that it would cease issuing new homeowner's insurance policies in California due to climate risk, citing increased exposure to catastrophes, including wildfires.
If you have a mortgage, you're typically required to carry homeowners insurance, but you don't have to stick with any particular insurance company. If you want to save on your home insurance costs, you could shop around for the best rate. Credible can help you compare home insurance rates from top insurance carriers all in one place.
MAJORITY OF HOMEBUYERS SAY THEY HAVE REGRETS: SURVEY
How to lower climate-related home insurance costs
A growing number of Americans said climate change has already impacted their insurance costs and 76% said they felt that it would be a problem in the future, according to the 2023 Insuring the American Homeowner report by Insurify.
The impact depends on a homeowner's risk profile, measured by the FEMA's risk index score, scaled from zero to 100. Homeowners may be paying an extra $24 in annual home insurance premiums for every point increase, according to Insurify.
Consumers bracing for climate-related increases to their home insurance could upgrade a home to help reduce the likelihood of a loss or the extent of damage. Mitigation measures, like a wind-rated garage door or hurricane shutters, would help reduce the impact of major hurricanes and help homeowners qualify for a premium discount.
Whether your concern is hurricane damage, tornado damage, wind damage, flood damage or beyond, it's best to obtain multiple quotes from several insurance companies to compare prices and what is and isn't covered. To help you find the best insurance rate for your situation, visit Credible to compare multiple providers at once and choose the right option for you.
MOST SENIORS REGRET RETIREMENT PLANNING DECISIONS, WANT DO-OVER: SURVEY
Have a finance-related question, but don't know who to ask? Email The Credible Money Expert at moneyexpert@credible.com and your question might be answered by Credible in our Money Expert column.