Homebuyers are paying above list price in competitive market: survey
Low inventory is top concern for would-be homebuyers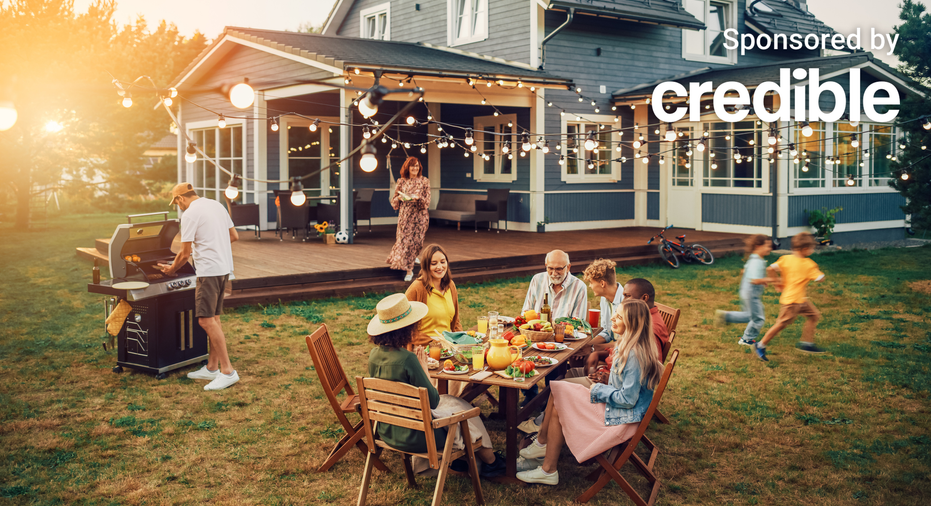 As American families seek out their dream homes in a housing market marked by a shortage in available homes for sale, many end up making multiple offers and paying above list price, according to a survey by Bright MLS.
Nearly half of the homes sold in July went for more than the original list price, according to Bright MLS internal data. 
And low inventory remains the top concern for homebuyers, Bright MLS said. In fact, the number of available homes for sale across the Mid-Atlantic in July declined 19.1% year-over-year, according to the Bright MLS survey of its agents who represent a buyer or seller in its coverage area. Forty-seven percent of Bright agents said finding the right home was either "very" or "somewhat difficult" for their buyer clients. 
Still, many buyers aren't giving up on the American Dream.
"With inventory nearly 20% lower than a year ago, buyers continue to be surprisingly resilient," Bright MLS Chief Economist Lisa Sturtevant said. "They realize that to compete in today's market it's harder to find the home they want and they are likely going to have to go head-to-head with other buyers to win it."
And in an attempt to land their dream homes, many Americans are making multiple offers. Three quarters of first-time buyers had to make an offer on more than one home, the survey said. And the typical first-time buyer made an average of 3.3 offers before closing on a home in July, according to Bright. On the other hand, 65.4% of repeat buyers made at least two offers before succeeding.
"When a home receives multiple offers, first-time buyers, who typically have lower savings and don't have the equity gains from their current home to fall back on, are more likely to have to make multiple offers to win a home," Bright stated. 
Despite being in a housing market defined by high home prices and mortgage rates, many American families are still eager to become homeowners.
Many (34.4%) said they purchased a home because they either wanted to become first-time homebuyers or because they were tired of renting. And 13.1% fo Mid-Atlantic buyers said they were looking for a bigger home.
If you're ready to become a homeowner, you can lower your home-buying costs by shopping around for the best mortgage rate. Visit Credible to compare options from different lenders without affecting your credit score.
AMERICANS OVER AGE 55 PLAN TO DELAY RETIREMENT: SURVEY
Annual home-price growth remains above pre-pandemic levels
As Americans compete for a small number of available homes in the U.S., they're also facing stiff price tags.
Annual home prices increased by 1.6% in June after increasing by 1.5% in May, according to the latest data by CoreLogic. That spike marked the 137th straight month of year-over-year gains and signaled a shift following 13 months of slowing down.
National home prices in June increased by 4.8%, since the beginning of the year and indicated the sixth consecutive month of gains, according to the data. The median U.S. home price in June was $376,000.
"While the continued imbalance between buyers and sellers continues to pressure home prices, June's annual bump in price growth echoes economic resiliency, a thriving U.S. job market and strong consumer spending," CoreLogic Chief Economist Selma Hepp said. "And while higher mortgage rates are impacting affordability for buyers with loans, almost four in 10 sales are all-cash transactions. Also, most baby-boomer homeowners have substantial equity, which could be putting pressure on prices in markets where that generation is currently migrating."
Home price growth movements varied widely by location. These are the states that saw the sharpest changes in June, according to CoreLogic's data. 
New Jersey: +6.9%
New Hampshire: +6.4%
Vermont: +6.4%
These are the states that recorded annual home price losses in June: 
Idaho (-8%)
Washington (-5.8%)
Montana (-5.7%)
Nevada (-5.3%)
Arizona (-4.1%)
Utah (-3.8%)
Oregon (-2.3%)
California (-2.2%)
Colorado (-1.8%)
Washington, D.C. (-0.6%)
New York (-0.3%)
If you're looking for the best mortgage rate, you could consider visiting the Credible marketplace to get your personalized rate from multiple lenders in minutes.
MORE THAN HALF OF GEN XERS STOPPED SAVING FOR RETIREMENT, HERE'S WHY: SURVEY
Sellers need to be willing to negotiate
Even though many homebuyers have been willing to purchase homes above list price in a competitive market, they remain tough in negotiations. 
In fact, about 47% of listing agents with at least two transactions in the past six months said their sellers either needed to offer concessions or had a deal fall through, according to the Bright MLS survey. And 13% of these sellers said contacts fell through because of buyer financing. 
"Many buyers are looking for move-in ready homes," Sturtevant said. "Despite having the upperhand, owners who are motivated to sell will need to make updates, price their home right or be willing to make concessions if they want to be successful."
If you're considering jumping into the housing market, it could benefit you to shop around for the best rates. Visit Credible to speak with a mortgage expert and get your questions answered.
AMERICANS OVER AGE 55 PLAN TO DELAY RETIREMENT: SURVEY
Have a finance-related question, but don't know who to ask? Email The Credible Money Expert at moneyexpert@credible.com and your question might be answered by Credible in our Money Expert column.