Rising costs pressure many Americans to make this one retirement mistake: Survey
Financial literacy can help Americans build retirement wealth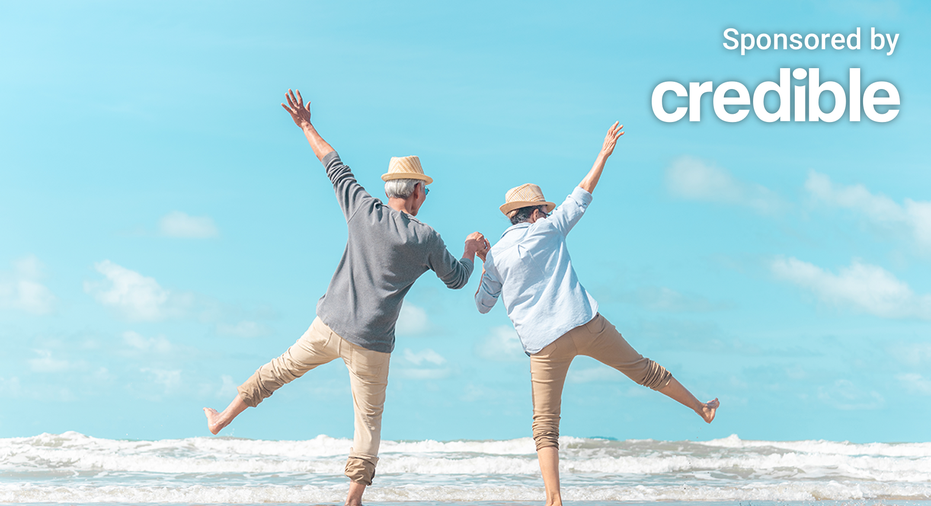 Inflation and rising costs have pressured many Americans to cut retirement savings, a recent survey said. 
March's Consumer Price Index (CPI), a measure of inflation, increased by 5% year-over-year, a slowdown from the 6% increase in February. 
While the cost of living has eased some since inflation hit a 40-year high last June, high prices have 30% of cash-strapped Americans looking for ways to make ends meet, according to a joint survey by the TIAA Institute and the Global Financial Literacy Excellence Center (GFLEC) at the George Washington University School of Business. 
The combination of price increases and growing debt pushed 25% to reduce their retirement savings, the TIAA survey said. Hispanic Americans were twice as likely (24%) to stop saving altogether, and 40% said they saved less. 
"This steep of a drop – on top of a crisis where 40% of Americans already don't have enough saved for retirement – means many families will have to work even harder to achieve a secure retirement," TIAA Institute Head Surya Kolluri said in a statement. "There are no simple solutions to this challenge, but we need to take a holistic approach because health and wealth are two sides of the same coin. 
"It's just as important to know about someone's medical condition as it is to know about the health of their retirement savings accounts, and employers need to engage workers on both fronts." 
If you are looking for ways to reduce your monthly expenses, paying down debt may be a good place to start. A personal loan could help you consolidate your monthly payments and pay down debt at a lower interest rate. Contact Credible to speak to a loan expert to see if this is the right option for you.
KNOWING HOW INSURANCE RATES ARE CALCULATED COULD SAVE DRIVERS MONEY: SURVEY
Financial literacy makes a difference
The survey said that Americans with a low level of financial literacy were four times more likely to have difficulty making ends meet than those with high financial literacy. They were also three times more likely to be debt-burdened and four times more likely to not have enough savings to cover an emergency.
Low financial literacy was also tied to lower levels of retirement savings. For example, 27% of Americans with low financial literacy cut retirement savings compared to 16% who understood finances better. Moreover, 18% of Americans with less understanding of their finances stopped saving altogether compared to 4% with sound financial literacy. 
"Every year we say the findings are troubling, but this year, more than ever, we see how low levels of financial literacy in a volatile economy can lead to problems," said Annamaria Lusardi, University Professor at GW and GFLEC academic director. "It's important we focus on helping people of all ages, races and genders, especially the ones who are the most vulnerable." 
If you have accumulated debt, you could consider using a personal loan to help you pay it down at a lower interest rate. Visit Credible to find your personalized interest rate without affecting your credit score.
MIDDLE-INCOME AMERICANS STILL OPTIMISTIC ABOUT FINANCIAL PROSPERITY – HERE'S HOW THEY'RE BEATING INFLATION
Most Americans want to retire, but many aren't sure they can, survey says
The lack of savings is why 40% of Americans that want to retire aren't confident they will be able to, a recent Prudential survey said. Additionally, rising costs have derailed 7 out of 10 Americans from reaching other life goals. 
Still, rising costs aren't the only obstacle Americans face to building retirement savings; 26% said they don't understand what to do regarding retirement planning, according to the Prudential survey. It's more than just a lack of planning hindering retirement health; 59% of Americans did not have a 401(k), and 65% said they didn't have or were unfamiliar with an individual retirement account (IRA) IRA. 
Investors that entirely stop contributions to their IRAs or 401(k)s during market downturns may be missing out on significant tax benefits since these contributions are tax-deductible. In cases where companies match employee contributions, employees may miss out on this benefit if they stop investing in their workplace retirement plans.
"Despite these somber findings, there are clear and present opportunities to help consumers get back their confidence for the retirement they deserve, and it starts with expanding access," Prudential said. "To expand access is to take a more holistic approach when it comes to helping those achieve retirement. That approach includes technology, education, and products and solutions that actually meet the needs of consumers wherever they're at in life."
If you're looking to reduce high-interest debt to make more room for retirement plan contributions, you could consider taking out a personal loan with a lower interest rate. Visit Credible to compare options from different lenders without affecting your credit score.
MANY AMERICANS PLAN TO USE THEIR TAX REFUNDS TO BUILD SAVINGS IN 2023, SURVEY SAYS
Have a finance-related question, but don't know who to ask? Email The Credible Money Expert at moneyexpert@credible.com and your question might be answered by Credible in our Money Expert column.