Is not having a 401(k) as a benefit becoming a deal breaker for new hires?
A 401(k) is usually workers' first experience with investing, expert says
New data from Schwab's 2023 401(k) Participant Study show that almost nine in 10 workers say the 401(k) is a must-have benefit, and three in four would refuse a new job if it did not offer one as they prioritize saving for retirement amid inflation and volatility.
"The 401(k) plays a massive role in so many employees' future plans," says Marci Stewart, director of communication consulting and participant education for Schwab Workplace Financial Services. "The impact of the pandemic and the inflation and market uncertainty that followed have continued to increase the importance of 401(k) plans for workers.
According to Stewart, the 401(k) is usually workers' first experience with investing, so it makes sense that they already have a certain level of comfort with it.
"However, that's not the only reason they are inclined to prioritize it," she continues. "Workers tell us they are relying on their 401(k) as their primary source of income in retirement. They expect it to deliver 40% of their retirement income, which is double the next closest source, Social Security, at 20% of retirement income."
AVERAGE 401(K) ACCOUNT BALANCES TUMBLED LAST YEAR, VANGUARD RESEARCH SHOWS
And, she says that workers are realizing it takes years of planning to shape up their nest egg for a comfortable retirement, and they're counting on their 401(k) to help them reach their goals.
What is causing this uptick in younger generations to seek a 401(k)?
Stewart tells FOX Business today's younger workers have experienced drastic workplace changes in their short careers stemming from the impacts of the COVID-19 pandemic, witnessing the Great Recession and also the struggles many Americans faced.
"All of this has led them to take more ownership of their finances, and to be more engaged," Stewart explains. "Many are also realizing this is their opportunity to take advantage of one of the most powerful investing tools available – time."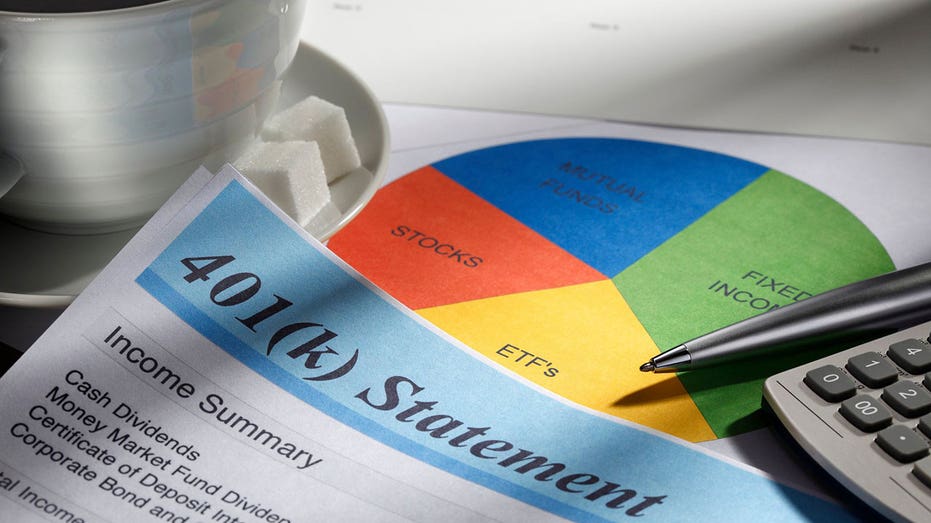 What should be the strategy for making deposits to a 401(k)?
According to Stewart, at a minimum, your goal should be to contribute at least enough to get your full 401(k) employer match.
"Not doing so is like leaving free money on the table," she said.
And, if you can't save up to the match right now, revisit the amount you are contributing the next time you get a pay raise and consider upping your paycheck deferrals then, she says.
"Even one or two percentage points can make a big difference over time," Stewart says. "But don't stop there. If you can up your savings rate a bit each year starting out, you'll be establishing a powerful habit that will serve you well. Many plans have an 'auto-increase' feature that lets you boost your savings rate automatically each year when you get a raise."
CLICK HERE TO GET THE FOX BUSINESS APP
Retirement remains on the minds of workers
Among the findings, the Schwab survey of 1,000 currently employed U.S. 401(k) plan participants ages 21–70 shows that Inflation (62%) and market volatility (42%) are presenting obstacles to saving for a comfortable retirement. Seventy-eight percent say these conditions are impacting their spending and saving habits, and 36% plan to delay retirement as a result.
The data also reveals that workers now believe they'll need to save an average of $1.8 million for retirement and 37% of workers think it's very likely they'll achieve this target, down by 10% from last year. But, the findings show workers are still hopeful: nearly half still feel somewhat likely to reach their goals and only 14% feel they are not at all likely to reach their goals.