More people are moving to disaster-prone areas
A housing affordability crisis could be pushing people to less safe areas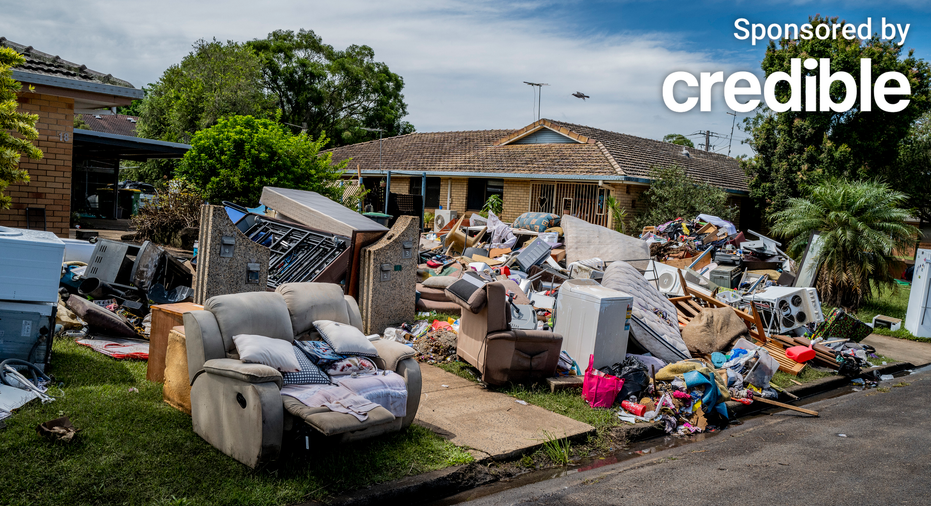 The most flood-prone U.S. counties saw 384,000 more people move in than out in 2021 and 2022, marking a 103% increase from the previous two years, according to a study by Redfin.
In addition, areas vulnerable to wildfires and heat also saw a boost in move-ins, Refin said. The organization ties these trends to the COVID-19 pandemic housing boom and the current housing affordability situation.
Counties with the highest wildfire risk saw 446,000 more people move in than out over the past two years, indicating a 51% increase from 2019 and 2020. And the counties with the highest heat risk saw 629,000 more people move in than out, a 17% spike.
"Many disaster-prone areas are relatively affordable because homebuyers and renters have a larger pool of homes to choose from," Redfin said in its report. "America is increasingly building housing in places endangered by climate change; more than half (55%) of homes built so far this decade face fire risk, while 45% face drought risk, a separate Redfin analysis found. By comparison, just 14% of homes built from 1900 to 1959 face fire risk and 37% face drought risk. New homes are also more likely than older homes to face heat and flood risk."
But despite savings in housing costs, living in disaster-prone areas could lead to higher expenses in the long term.
"It's human nature to focus on current benefits, like waterfront views or a low cost of living, over costs that could rack up in the long run, like property damage or a decrease in property value," Redfin Chief Economist Daryl Fairweather said in a statement. "It's also human nature to discount risks that are tough to measure, like climate change."
If you want to save on your overall home costs, you could compare quotes from different home insurance companies. Visit Credible to get your personalized quote in minutes. 
AUTO INSURERS PLAN FURTHER RATE INCREASES THIS YEAR – HERE'S HOW YOU CAN GET COSTS UNDER CONTROL
Flood insurance costs are on the rise 
The Federal Emergency Management Agency (FEMA) recently updated its methodology for calculating the National Flood Insurance Program (NFIP). But as a result of this new system, called Risk Rating 2.0, homeowners across the nation could see boosts to flood insurance costs. 
FEMA's Risk Rating 2.0 was implemented in October 2021 for new policies and in April 2022 for policies that were renewed. 
After the implementation of Risk Rating 2.0, 66% of NFIP premiums have increased by at most $10, according to FEMA data. And 3.6% of policy premiums rose by more than $20.
Here are some of the states that could experience the most significant increases in flood insurance costs on average.
Hawaii: $3,653
West Virginia: $3,074
Connecticut: $3,000
Maine: $2,700
New Hampshire: $2,545
Guam: $2,438
Vermont: $2,248
Florida: $2,213
Kentucky: $2,201
"The new methodology allows FEMA to equitably distribute premiums across all policyholders based on the value of their home and the unique flood risk of their property," FEMA said in a press release before the new rating was implemented. "Currently, many policyholders with lower-value homes are paying more than they should and policyholders with higher-value homes are paying less than they should."
If you're worried about increases to your home insurance costs, it can help to explore different home insurance quotes. Visit Credible to speak with an insurance expert and get your questions answered.
HOME PRICE GROWTH DIPS TO LOWEST LEVELS SINCE 2012: CORELOGIC
Median home prices drop 
In addition to seeing flood insurance costs increase, many Americans have experienced a housing affordability crisis. But these trends may reverse. The median price of homes for sale dropped by 0.9% annually in June, marking the first decline in six years, according to data by Realtor.com. 
"While the median asking price for a home grew seasonally, we saw the first year-over-year decline in the median list price dating back to 2017, the starting point of our trend data history," Realtor.com said in its report.
Moreover, Americans may see home prices hold steady. 
"While mortgage rate volatility continues to cause buyer hesitation, the lack of for-sale homes is putting firm pressure on prices this spring, leading to above-average seasonal monthly gains and a rebound in home prices in most markets," CoreLogic Chief Economist Selma Hepp said in a statement. "Nevertheless, the recent surge in mortgage rates and continued inflation issues suggest that rates may remain elevated, leading home price appreciation to possibly relax this summer and return to average seasonal gains later in 2023."
Still, would-be homebuyers may be competing for homes in a scarce environment. In fact, The number of homes for sale in June declined by 15%, hitting an all-time low and the biggest drop in two years, according to a separate report by Redfin.
"Growth in the inventory of homes actively for sale slowed nationally and declined in many metropolitan areas across the country as sellers continued to list fewer homes than last year and buyers competed over the remaining affordable homes for sale," Realtor.com said in its report. 
If you want to save money throughout the homebuying process, it could benefit you to shop around for the best mortgage rates. You can visit Credible to get your personalized rate in minutes. 
HOME PRICES COULD DROP THROUGH 2023: ZILLOW
Have a finance-related question, but don't know who to ask? Email The Credible Money Expert at moneyexpert@credible.com and your question might be answered by Credible in our Money Expert column.