Fed decision to pause rate hikes offers no relief for mortgages: Freddie Mac
You can lower your mortgage rate by doing these two things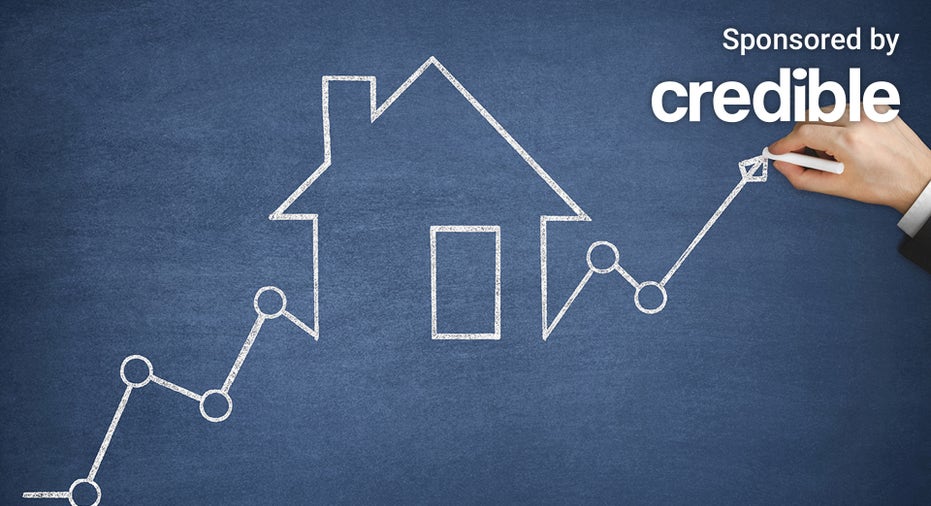 Chances of homebuyers finding some relief from record-high mortgage rates were dashed after the Federal Reserve restated its intent to keep to its strict monetary policy until inflation returns to a 2% target rate, according to Freddie Mac. 
The average 30-year fixed-rate mortgage increased to 7.19% for the week ending Sept. 21, according to Freddie Mac's latest Primary Mortgage Market Survey. That's up slightly from the previous week when it averaged 7.18%. A year ago, the 30-year fixed-rate mortgage averaged 6.29%. 
The average rate for a 15-year mortgage was 6.54%, up from 6.51% last week and up from 5.44% last year.  
On Wednesday, the Fed announced a pause on interest rate hikes for this month but indicated that further rate increases this year are in the cards. Fed chair Jerome Powell acknowledged, during a press conference following Wednesday's central bank meeting, the pressure its monetary policy has put on the housing market. 
The Fed has raised interest rates 11 times since last year, which has triggered a significant jump in mortgage rates, pushing them to their highest level in over two decades. As many as one in seven homeowners have opted out of the market because they want to avoid borrowing at today's much higher rates, sometimes double their existing cost of funds. That stall has prevented housing supply from building and is why home prices continue to rise in conjunction with mortgage rates.
Powell said that the so-called "lock-in" effect has contributed to the slowdown in mortgage lending but said he doesn't regret the central bank's monetary policy moves that played a significant role in the problem, according to a report by the American Banker.
"Mortgage rates continue to linger above 7% as the Federal Reserve paused their interest rate hikes," Freddie Mac Chief Economist Sam Khater said. "Given these high rates, housing demand is cooling off, and now homebuilders are feeling the effect. Builder sentiment declined for the first time in several months, and construction levels have dipped to a three-year low, which could have an impact on the already low housing supply."
Homebuyers can still find the best mortgage rate by shopping around and comparing your options. Visit Credible to compare rates from different lenders without affecting your credit score. 
SHOPPING ON AN IMPULSE IS DERAILING AMERICAN BUDGETS – HERE'S HOW TO TAKE CONTROL
No relief for mortgage rates anytime soon
Where mortgage rates head next depends on several factors, and the Fed's next move in interest rates is likely to be a major one. Powell said on Wednesday that the central bank remains committed to bringing inflation down to a 2% target rate but gave some indication that they may soon reverse course on interest rates. 
With September's pause on rate hikes, the federal funds rate continued to linger at a 22-year high of 5.25% to 5.5%. However, Powell said that if the economy evolves as projected, the central bank is anticipating that the appropriate federal funds rate level will be 5.6% at the end of this year – indicating at least one more rate hike. A drop in the rate to 5.1% is expected at the end of 2024 and 3.9% at the end of 2025 – half a percentage point higher than was forecast in June.
"Put another way, the median Fed forecast is consistent with just one 25 basis point rate cut from where we are now by the end of 2024," Realtor.com Chief Economist Danielle Hale said in a statement. "Already, the impact of tighter policy is acutely felt. Mortgage rates have steadied just below recent highs, but remain more than three percentage points above their pandemic-era lows. The combined impact of higher rates and higher home prices has driven the cost of financing the typical listed home up more than $400 or 22.5% from a year ago, and up more than $1,100 from August 2020, doubling the cost in three years."
For now, it seems unlikely that mortgage rates will budge below 6% anytime soon. The Mortgage Bankers Association (MBA) is expecting the 30-year fixed rate to fall below 6% until the second quarter of 2024, according to its September Mortgage Finance Forecast. 
Shopping for the best deal in a high mortgage rate environment can bring savings. If you're trying to find the best mortgage rate, using the Credible marketplace to compare options from different lenders can help you compare your options at once without affecting your credit score.
CAR INSURANCE RATES SET TO RISE ANOTHER 4% BY YEAR-END: SURVEY
Buyers should shop to find the best deals
When mortgage rates are high, borrowers can save more by shopping around. Buyers could save as much as $1,200 a year in today's high mortgage rate environment, according to Freddie Mac research. 
Mortgage rate variability more than doubled in 2022 when rates exceeded 7%. Borrowers who shopped for five different rate quotes could have saved more than $6,000 over the life of the loan, assuming the loan remains active for at least five years, Freddie Mac said.
Buyers can also save additional money on home financing by understanding and improving their credit profile. A recent Zillow analysis showed that borrowers with an "excellent" credit score — between 760 and 850 — could be saving up to $103,626 in mortgage interest payments over the life of a 30-year fixed-rate loan, based on a typical home priced at $354,165.  
If you're ready to shop around for a mortgage loan, you can use the Credible marketplace to help you easily compare interest rates from multiple mortgage lenders and get prequalified in minutes.
GEN ZERS CREDIT CARD BALANCES GROW THE FASTEST: TRANSUNION
Have a finance-related question, but don't know who to ask? Email The Credible Money Expert at moneyexpert@credible.com and your question might be answered by Credible in our Money Expert column.