Mortgage rates rise ahead of September Fed meeting
Homebuyers can still save up to $1,200 by comparing options from different lenders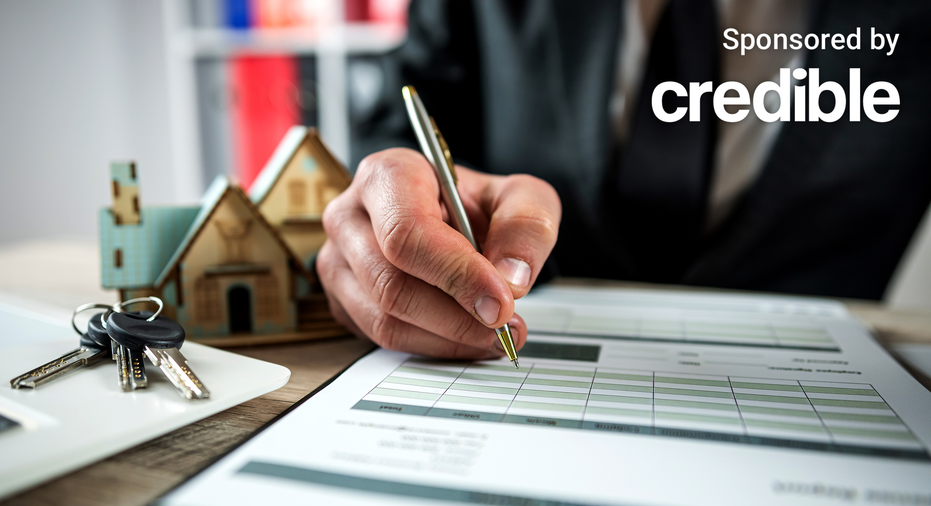 The average 30-year fixed-rate mortgage was 7.18% for the week ending Sep. 14, up from its 7.12% average last week, according to the latest data by Freddie Mac. At the same time, the average 15-year fixed-rate mortgage rate was 6.51%, down from last week when it averaged 6.52%. 
The movement comes as the Federal Reserve considers raising interest rates once more in light of heightened inflation, a resilient labor market and robust consumer spending.
"Mortgage rates inched back up this week and remain anchored north of seven percent," Freddie Mac Chief Economist Sam Khater said in a statement. "The reacceleration of inflation and strength in the economy is keeping mortgage rates elevated."
But experts are torn as to whether the Fed will hike interest rates a 12th time since last year at its next meeting scheduled for next week. 
"Given the totality of recent data and the Fed's previously stated mindset around rate policy, policymakers appear poised to stand pat next week," Jim Baird, Plante Moran Financial Advisors' CIO, said in a statement. "Whether another increase could be on the table later this year will depend on the tone of incoming data in the months ahead." 
Still, a rate hike isn't off the table. 
"In what seems a remarkable U-turn, over 90% of market participants are now predicting the Fed will pause at the next meeting, and then hike in November," Oliver Rust, the head of product at independent inflation data aggregator Truflation, said in a statement. "This is an interesting take and one that would only kick the can down the road.
"Fed Chairman Jerome Powell has made it abundantly clear that the FOMC will not stop hiking interest rates until it has inflation under control and that its decisions remain data-dependent," Rust continued. "As such, a pause at a time when inflation has hit a 3-month high would seem strange."
But regardless of interest rate movements, savvy homebuyers could still find the best rates by exploring their options. 
"Potential homebuyers can still benefit during these times of high mortgage rates by shopping around for the best rate quote," Khater said. "Freddie Mac research suggests homebuyers can potentially save $600-$1,200 annually by applying for mortgages from multiple lenders." 
If you're ready to become a homeowner, you can shop around for the best mortgage rates by visiting Credible to compare options from different lenders without affecting your credit score. 
SHOPPING ON AN IMPULSE IS DERAILING AMERICAN BUDGETS – HERE'S HOW TO TAKE CONTROL
Average mortgage payments reach all-time high
With mortgage rates hovering at above 7%, it's more expensive than ever to purchase a home, according to a housing market report by Redfin. 
In fact, the median monthly mortgage payment reached a record high of $2,632 during the four weeks ending Sep. 10. Additionally, home prices increased 4% year over year and annual home sales decreased 12%. 
But future economic indicators could signal that mortgage rates may cool down.
"This week's CPI report shows that inflation came in a touch higher than anticipated," Redfin said in a post. "That doesn't change the expectation that the Fed is highly unlikely to hike interest rates next week, but it does make a rate hike in November or December appear more likely. That could mean mortgage rates stay high through the end of the year–or rates could come down if economic data looks promising over the next few months."
If you're looking to reduce your home buying costs, it could benefit you to compare your options to find the best mortgage rate. Visit Credible to speak with a home loan expert and get your questions answered.
BACK-TO-SCHOOL SHOPPING EXPENSES TO REACH RECORD HIGH: SURVEY
Where are homes most affordable? 
The most affordable state to buy a home is West Virginia, according to a study by real estate company Agent Advice. The typical home price in the Mountain State is $146,578 – less than the national average home price of $338,649, according to the analysis. 
"Overall, there has been an increase in cost in the last three years throughout the nation," Agent Advice said in its report. "However, this research shows that there has also been a depreciation in multiple states over the last two years, showing a rise in more affordable housing.  
"In Louisiana, for example, typical house prices have reduced by 8% and $15,648 within the last two years," Agent Advice continued. "So, it will be interesting to see if this trend in the cost of housing will eventually decrease throughout the country."  
Here are the most affordable states to purchase a home along with their average price, based on the Agent Advice report. 
West Virginia: $146,578
Mississippi: $162,292
Arkansas: $178,744
Louisiana: $182,959
Oklahoma: $188,453
Kentucky: $190,037
Iowa: $200,038
Ohio: $205,800
Alabama: $206,044
Kansas: $210,742
If you want to keep the costs of homebuying down, it could benefit you to shop around for the best mortgage rates. Visit Credible to get your personalized rate in minutes.
FED GOVERNOR WARNS MORE INTEREST RATE HIKES MAY BE COMING
Have a finance-related question, but don't know who to ask? Email The Credible Money Expert at moneyexpert@credible.com and your question might be answered by Credible in our Money Expert column.