Mortgage rates hold steady above 7% ahead of Fed's next move: Freddie Mac
The housing market is stuck for now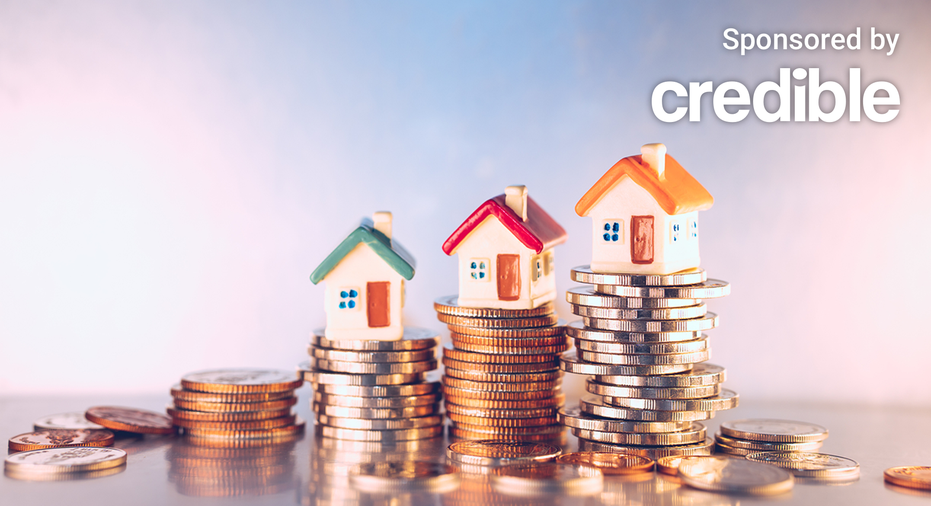 Mortgage rates dipped again but remained above 7% for the fourth consecutive week, continuing to strain demand-side appetite, according to Freddie Mac.
The average 30-year fixed-rate mortgage decreased to 7.12% for the week ending September 7, according to Freddie Mac's latest Primary Mortgage Market Survey. That's down from the previous week when it averaged 7.18%. A year ago, the 30-year fixed-rate mortgage averaged 5.89%. 
The average rate for a 15-year mortgage was 6.52%, down from 6.55% last week and 5.16% last year.   
The higher mortgage rates have kept the issue of affordability front and center for buyers and sellers. With mortgage rates above 7%, today's homeowner is paying $2,612 monthly for an average-priced home, according to Redfin. These high costs have dampened homebuying demand, with mortgage-purchase applications falling to a 28-year low. 
"For the fourth consecutive week, the 30-year fixed-rate mortgage hovered above seven percent," Freddie Mac's Chief Economist Sam Khater said. "The economy remains buoyant, which is encouraging for consumers. Though while inflation has decelerated, firmer economic data have put upward pressure on mortgage rates which, in the face of affordability challenges, are straining potential homebuyers."
If you are ready to shop for a mortgage, you could get a better rate by looking at several lenders. Credible can help you compare interest rates from multiple mortgage lenders and choose the one with the best rate for you.
THESE TWO FACTORS COULD BE DRIVING YOUR CAR INSURANCE COSTS UP
Home prices continue rising 
Home prices have continued to rise despite the affordability crisis thanks to a weak housing supply. After picking up some small momentum in May and June following 14 straight months of slowing, the annual growth rate spiked to 2.3% in July.
Supply is partly so low because of the sub-5% pandemic-era mortgage rates that keep homebuyers locked into their existing deals.
"Home prices continued to rise in July, hitting a new record high for the third month running," Black Knight Vice President of Enterprise Research Andy Walden said in a statement. "If price gains were to maintain their current pace – which is unlikely given how tight affordability has become – it would result in annual gains returning above 7.5% by the end of the year. 
"Either way, further acceleration in annual appreciation is almost a certainty for August," Walden continued.   
However, there are signs that home price appreciation could be slowing, according to Walden. For example, the average growth in pricing on a monthly basis in July was smaller than the increases seen during July over the past 25 years.
"Indeed – in addition to monthly gains slowing below long-term averages – Black Knight rate lock and sales transaction data also points to lower average purchase prices and seasonally adjusted price per square foot among recent sales," Walden said. "All of these factors combined underscore the need to focus on seasonally adjusted month-over-month movements rather than simply relying on the traditional annual home price growth rate."
If you're considering becoming a homeowner, it could help to shop around to find the best mortgage rate. Visit Credible to compare options from different lenders without affecting your credit score.
MORE STUDENTS TURNING TO FEDERAL AND PRIVATE STUDENT LOANS TO FINANCE COLLEGE: SURVEY
The housing market is stuck for now
Housing market activity will likely remain subdued until mortgage rates relent and housing supply builds. This will depend on the Federal Reserve's next move.
Fed Chair Jerome Powell said last week at the Kansas City Fed's conference in Jackson Hole, Wyoming, that while inflation has moderated, it remained too high, and central bankers were prepared to tighten more if necessary. 
In July, inflation rose to 3.2%, still above the Fed's 2% target rate. The central bank has raised rates 11 times since 2022 to bring inflation down to its target rate. 
"Despite some upticks in the market for new homes, home sales activity overall remains relatively low," Realtor.com Chief Economist Danielle Hale said in a statement. "And although home price momentum picked up in August and has continued into early September, rent prices have trended lower, which will likely help move inflation back toward its target in the months ahead. 
"Looking ahead, the economy is nearing an inflection point, and mortgage rate volatility may continue until it is clear that the economic landing has actually occurred and we are not seeing a touch-and-go on growth that could reignite inflation," Hale said.
If you want to take advantage of interest rates before they potentially go up, you could consider shopping for the right mortgage or refinancing your existing one. Visit Credible to speak with a mortgage expert and get your questions answered.
HOMEBUYERS ARE FINDING BETTER DEALS IN THESE CITIES, SURVEY SAYS
Have a finance-related question, but don't know who to ask? Email The Credible Money Expert at moneyexpert@credible.com and your question might be answered by Credible in our Money Expert column.