Consumers are turning to personal loans to pay off credit card debt: TransUnion
Credit cards are the top non-mortgage source of debt: survey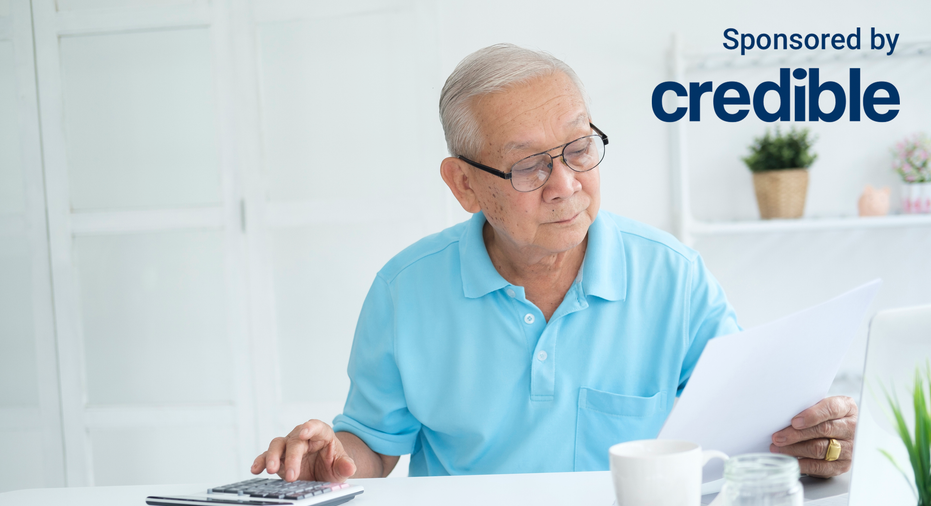 While Americans took on debt amid rising interest rates and stubborn inflation following the COVID-19 pandemic, many have turned to personal loans to pay it off, according to the latest data by TransUnion. 
The portion of personal loans used for credit card consolidation increased by about 54% in the third quarter of 2022 as opposed to levels in the third quarter of 2019, TransUnion said. And personal loan originations reached a record level of 5.6 million by the fourth quarter of 2022. 
"As the Fed has raised interest rates in hopes of curbing inflation, many consumers have turned to unsecured personal loans as a way to consolidate their credit card debt to get a lower interest rate," Liz Pagel, the senior vice president and head of TransUnion's consumer lending business, said in a statement. "After paying off credit card debt and becoming more open to buy on their cards, these consumers not only save on interest over time, but they also see an improvement to their credit scores."
In fact, those who took out personal loans to consolidate credit card debt saw their credit scores increase by an average of 18 points. In addition, these consumers also saw an average 57% decrease in their balances, TransUnion said. 
However, some Americans struggled to prevent their debt levels from elevating after consolidation. Some saw their credit card balances return to their previous levels 18 months later.
"Consolidating credit card debt into an unsecured personal loan can be a good option to pay your debt off while freeing up funds in your monthly budget," Margaret Poe, the head of consumer credit education at TransUnion, said in a statement. "However, it's important to pair this with changes in spending habits to ensure that the credit card debt doesn't return."
If you're struggling with high interest debt, you could consider paying it down with a personal loan at a lower interest rate, which could lower your monthly payments. Visit Credible to compare options from different lenders without affecting your credit score. 
AMERICANS OVER AGE 55 PLAN TO DELAY RETIREMENT: SURVEY
More than a third of Americans carrying more debt than ever
Amid economic uncertainty, 35% of Americans said they're carrying close to or at the highest level of debt they've ever managed, according to a 2023 survey by Northwestern Mutual. Still, 43% of respondents said their debt is close to or at a historic low.
"More people feel like they're moving in the right direction than those who do not, but there's still a sizable universe of people carrying more debt than ever," Christian Mitchell, the chief customer officer at Northwestern Mutual, said in a statement. "No matter where you are on that spectrum, it's important to be proactive and intentional about how debt is managed, and where it fits within a broader long-term financial plan.
"It can be a slippery slope between manageable debt and runaway debt so it's an important time to remain extra vigilant about planning and spending," Mitchell continued.
But when it comes to managing debt, the severity of the type of debt can vary significantly for many Americans. Northwestern Mutual found that credit card debt accounted for 28% or more than double that of any other category – exclusive of mortgages. Here's how other forms of debt represented Americans' overall non-mortgage obligations. 
Car loans: 12%
Medical debt: 7%
Personal education loans: 5%
Educational expenses for children/family members: 3%
Many Americans said it'll take them years to pay off this debt. Forty-nine percent said they expect to take up to five years to pay down debt, according to the survey. And 10% said it'd take their entire lives. 
Additionally, recent studies show that credit card debt has been a growing concern for Americans. Credit card balances increased to $1.03 trillion in the second quarter of 2023, according to the latest report by the Federal Reserve Bank of New York. 
"Compared to other debt categories this quarter, credit card balances saw the most pronounced worsening in performance, following a period of extraordinarily low delinquency rates during the pandemic," The NY Fed said in its report.  
In addition, total household debt hit $17.06 trillion in the second quarter of 2023, up by $16 billion from the previous quarter. 
If high-interest debt is taking up a sizable amount of your budget, you could consider paying it down with a personal loan, which could reduce your monthly payments. Visit Credible to speak with a personal loan expert and get your questions answered.
HEALTHCARE COSTS COULD EXCEED $150,000 FOR RETIRED MEDICARE RECIPIENTS: FIDELITY
The Fed could raise interest rates again 
In July, inflation increased to 3.2% – which could invite the Federal Reserve to raise interest rates again before year's end. The Fed's interest rate hikes could impact the interest of debt like credit cards and auto loans. 
Since 2022, the central bank has hiked interest rates 11 times in an attempt to bring inflation down to its target range. At its last meeting in July, the Fed delivered an anticipated interest rate increase of 25 basis points. 
And recent economic indicators could suggest the Fed isn't going to reverse its aggressive stand on monetary policy any time soon. 
"Job growth is weakening, and wage growth is holding steady, but both are still above the pace that would be consistent with the Federal Reserve's inflation target," Joel Kan, the Mortgage Bankers Association's (MBA) vice president and deputy chief economist, said in a statement. "The incoming economic data continue to convey conflicting signals about the strength of the economy. Indicators of manufacturing and service sector health remain lackluster, measures of inflation have moved lower, while GDP growth in the second quarter was stronger than expected and consumer spending remains resilient."
In addition, Fed officials have expressed an openness to future rate hikes. 
"Additional rate increases will likely be needed to get inflation on a path down to the FOMC's 2% target," Fed Governor Michelle W. Bowman said during an event with the Kansas Bankers Association in Colorado prior to the release of July inflation data by the Bureau of Labor Statistics (BLS).
"I will be looking for consistent evidence that inflation is on a meaningful path down toward our 2% goal as I consider further rate increases and how long the federal funds rate will need to remain at a restrictive level," Bowman said. "I will also be watching for signs of slowing in consumer spending and signs that labor market conditions are loosening."
The Fed's next Federal Open Market Committee (FOMC) meeting is scheduled to take place from Sep. 19 to Sep. 20.
If you're ready to take out a personal loan to pay down high-interest debt, it could help to compare your options. Visit Credible to get your personalized rate in minutes.


INFLATION AND INTEREST RATE HIKES ARE NEGATIVELY IMPACTING AMERICANS' FINANCIAL WELL-BEING: SURVEY 
Have a finance-related question, but don't know who to ask? Email The Credible Money Expert at moneyexpert@credible.com and your question might be answered by Credible in our Money Expert column.