Gas prices spike, but could soon reverse course: AAA
Rising gas price driven by oil price surges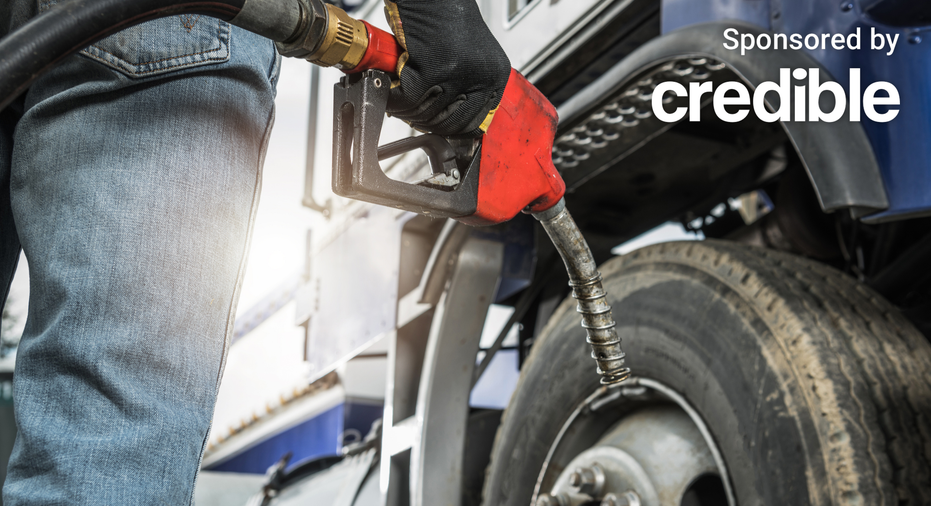 National average gas prices increased to $3.82 per gallon for the week ending August 3, marking an 11-cent spike from last week, according to the latest data by AAA.
Although gas prices continue to rise, the pace is slowing, and could soon see more relief. Prices have risen mainly due to the rising cost of oil, which was near $80 per barrel last week. However, that has since softened. 
The West Texas Intermediate (WTI), a benchmark for oil prices, decreased by $1.88 to settle at $79.49 at the close of Wednesday's formal trading session.
"Oil prices tumbled yesterday after the U.S. credit rating declined, increasing market fears that oil demand could decline if the economy eases," AAA said in its report. 
Gas demand decreased from 8.94 to 8.84 million barrels a day last week, according to data from the Energy Information Administration (EIA). And if oil demand drops, it could reflect a dip in gas prices. In addition, production has been stabilizing.
"Last month's extreme heat played a role in the recent spike in gas prices due to some refineries pulling back, but now operations are getting back to normal," AAA spokesperson Andrew Gross said in a statement. "Coupled with tepid demand and declining oil prices, this may help take the steam out of the tight supply price jolts we've seen lately."
Regardless of gas prices, the costs of auto insurance can have a major impact on your overall driving costs. One way to reduce these expenses is by shopping for cheaper auto insurance to reduce your monthly premiums. Visit Credible to get your personalized quote in minutes. 
CONSUMER GROWING LESS SATISFIED WITH THEIR AUTO INSURANCE: J.D. POWER
Gas price national averages at a glance
While national average gas prices have increased by 11 cents since last Thursday, some states saw much more significant spikes in prices. 
These 10 states saw the largest increases in their averages during that same time period, according to AAA.  
Nebraska (+25 cents)
Iowa (+23 cents)
Minnesota (+21 cents)
Florida (+19 cents)
Missouri (+18 cents)
North Dakota (+18 cents)
Oklahoma (+17 cents)
South Dakota (+17 cents)
New Mexico (+16 cents)
Alabama (+16 cents)
But some places have seen savings at the pump since last week. Here are the country's top 10 most affordable markets for gas prices.
Mississippi ($3.32)
Louisiana ($3.43)
Alabama ($3.45)
Kentucky ($3.46)
Ohio ($3.46)
Tennessee ($3.48)
Texas ($3.49)
Arkansas ($3.49)
South Carolina ($3.53)
Oklahoma ($3.56)
If you are looking to save money on your auto costs, you could consider changing your insurance provider to get a lower monthly rate. Visit Credible to shop around and find your personalized premium without affecting your credit score.
SUBPRIME-RATED CONSUMERS HAVE LESS ACCESS TO CREDIT – HERE'S HOW TO IMPROVE YOUR SCORE 
Rising automobile expenses are so high, people are going carless
As a result of rising monthly auto payments and car insurance, 35% of Americans said they might go carless by the end of the decade, according to a Zipcar survey.
"The traditional American idea of owning a car – receiving the gift of new keys at sixteen, as a graduation surprise, or to drive around a city – is dead," Zipcar Head Angelo Adams said. "Car owners are feeling the stress of car ownership and are increasingly adopting affordable transportation options easily accessible at their fingertips. Why waste time and money on a car that sits unused and parked most of the time?"
In addition, auto insurance customer satisfaction decreased year-over-year by 12 points on a 1,000-point scale, according to a study by J.D. Power.
"Overall customer satisfaction with auto insurers has plummeted this year, as insurers and drivers come face to face with the realities of the economy," Mark Garrett, J.D. Power director of insurance intelligence, said in a statement. 
If you're having trouble making your car payments, it could benefit you to switch auto insurance providers to get a better rate and lower your monthly premiums. Visit Credible to speak with a car insurance expert and get your questions answered.
NEARLY HALF OF AMERICANS SAY INCOME IS NOT KEEPING UP WITH INFLATION: TRANSUNION
Have a finance-related question, but don't know who to ask? Email The Credible Money Expert at moneyexpert@credible.com and your question might be answered by Credible in our Money Expert column.