Most seniors regret retirement planning decisions, want do-over: Survey
By 2030, one-fifth of the U.S. population will be 65 years or older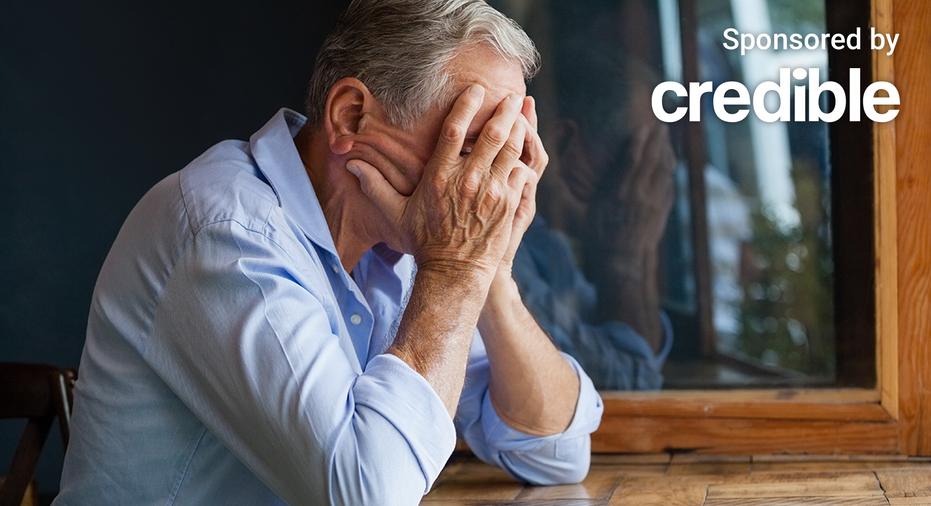 More than half (60%) of retirees said they'd go back and plan their retirement differently if they could, according to a recent survey by the Lincoln Financial Group.  
The biggest planning mistake older Americans wish they could reverse was to start saving earlier to build a bigger nest egg for retirement.     
Americans also regretted not including investments that provided a steady income stream in their retirement planning, with 63% saying they'd like to receive an automatic paycheck from their retirement assets. 
Additionally, 85% said they wished they had planned better for the unexpected, like inflation and volatility, by investing in solutions that protected them from losses during market volatility.
"There aren't many opportunities for a do-over when it comes to retirement planning," Tim Seifert, senior vice president and head of retirement solutions distribution at Lincoln Financial, said. "Yet, two of the major concerns that retirees voiced in our study – guaranteed income and protection from loss – can be addressed with annuities."
If you are retired or are preparing to retire, paying down debt with a personal loan can help you reduce your interest rate and monthly expenses. You can visit Credible to compare multiple personal loan lenders in one place and choose the one with the best interest rate for you.
THESE TWO FACTORS COULD BE DRIVING YOUR CAR INSURANCE COSTS UP
Historic wave of retirees may over-rely on Social Security
There is a big wave of retirees building that may increasingly rely on Social Security benefits to make ends meet, according to a second Lincoln Financial survey. 
The survey said that by 2030, one-fifth of the U.S. population will be 65 years or older, with the nation reaching a peak of roughly 12,000 people turning 65 every day in 2024.  
Half of U.S. households are "at risk" of not having enough income to maintain their living standards in retirement. Moreover, 50% of married couples and 70% of unmarried persons will depend on Social Security to replace 50% or more of their income in retirement because they lack other adequate sources of protected income, the survey said. 
"For generations, the reliable three-legged stool for retirement planning — employer pensions, Social Security, and personal savings — provided retirement security to millions of Americans," the study said. "This is no longer the case. Private-sector pensions have virtually disappeared, and low personal savings rates have led to millions of unprotected households, causing more people to tap into Social Security benefits too early and rely on those benefits too much."
If you are preparing for your retirement, you could consider using a personal loan to help you pay off debt at a lower interest rate, saving you money each month. You can visit Credible to find your personalized interest rate without affecting your credit score.
MORE STUDENTS TURNING TO FEDERAL AND PRIVATE STUDENT LOANS TO FINANCE COLLEGE: SURVEY
Older adults planning to stay in the workforce longer
More than half (57%) of all non-retirees aged 50 and over said they expected to work in retirement for financial reasons, according to a survey by AARP.
What's more, 29% of adults ages 50 and older said they are either already working in retirement for financial reasons or expect they will need to work in retirement for economic reasons. 
The U.S. Bureau of Labor Statistics (BLS) projects that by 2030, the only age group whose labor force participation rate is projected to rise are people aged 75 and older. The total number of workers is expected to increase by 11.7% from 8.9% in 2020, according to BLS.
"Retirement is no longer synonymous with ceasing to work," AARP said. "In fact, many people feel that leaving the workforce isn't financially feasible."
If high-interest debt is preventing you from saving more for retirement, consider paying it off with a personal loan at a lower interest rate. Visit Credible to get your personalized rate in minutes without affecting your credit score.
HOMEBUYERS ARE FINDING BETTER DEALS IN THESE CITIES, SURVEY SAYS
Have a finance-related question, but don't know who to ask? Email The Credible Money Expert at moneyexpert@credible.com and your question might be answered by Credible in our Money Expert column.