Student loan scam attempts likely to rise after SCOTUS decision: FTC
Scammers will likely start offering borrowers "help" on repaying their loans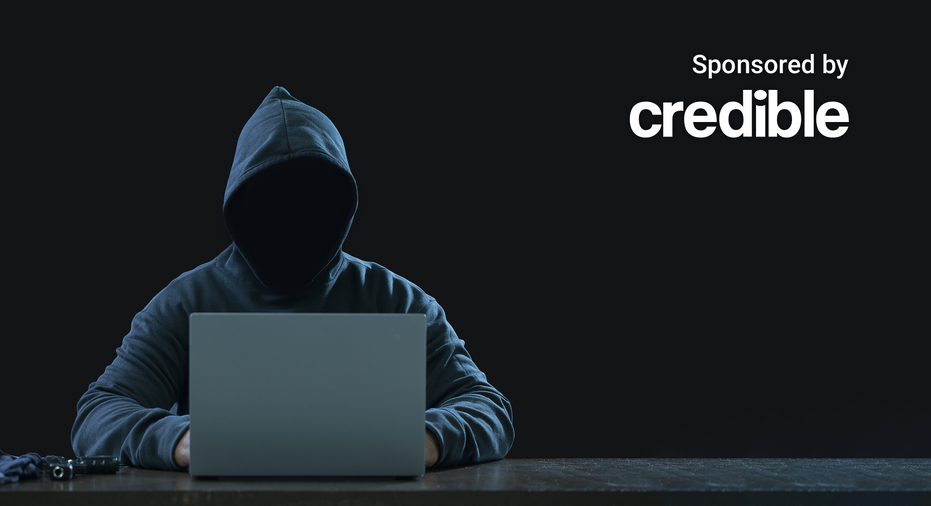 Following the Supreme Court's decision to strike down President Joe Biden's student loan forgiveness plan, the Federal Trade Commission (FTC) issued a notice that warned borrowers to beware of scammers. 
The FTC said scammers will likely start sending out mass texts and robocalls, promising help on repaying loans, often charging money and asking for personal information.
"There's nothing a company can do that you can't do yourself for free," the FTC said. 
Federal student loan borrowers can visit StudentAid.gov to explore different options such as income-driven repayment plans. Borrowers can also contact their student loan servicers, listed on their FSA account dashboards.
But borrowers should also beware of offers for help as the topic of student loans becomes more prevalent throughout the media, the FTC said.
"If you have federal student loans, you've probably heard about the Supreme Court decision and know that repayments are restarting in October," The FTC said. "But you might also be hearing from scammers who take advantage of confusion around big news like this." 
The Supreme Court struck down Biden's student loan forgiveness plan, arguing that the president overstepped his powers when he announced his student loan forgiveness plan. That plan aimed to forgive up to $10,000 in federal student loans or up to $20,000 for Pell Grant recipients. And it could have wiped out $441 billion in student loan balances. Student loan debt currently stands at $1.774 trillion, according to an analysis by EducationData.org
If you hold private student loans, you won't benefit from federal student loan programs, but you could consider refinancing your loans for a lower interest rate to lower your monthly payments. Visit Credible to compare options from different lenders at once, without affecting your credit score.
BIDEN CALLS SCOTUS DECISION "UNTHINKABLE," OUTLINES NEW PATH TO STUDENT LOAN FORGIVENESS
Scammers preying on personal student loan information
The FTC said borrowers should never give away sensitive information, including their FSA ID login information and passwords. 
"Anyone who says they need it to help you is a scammer," the FTC said in its notice. "If you share it, the scammer can cut off contact between you and your servicer — and even steal your identity."
"Don't trust anyone who contacts you promising debt relief or loan forgiveness, even if they say they're affiliated with the Department of Education," the FTC continued. "Scammers try to look real, with official-looking names, seals, and logos. They promise special access to repayment plans or forgiveness options — which don't exist. If you're tempted, slow down, hang up, and log into your student loan account to review your options."
To put the scope of student loan scams into perspective, thieves stole $5 billion from American student loan borrowers in 2022, according to a post by spam-blocking software company RoboKiller.  
"Scammers know borrowers are often vulnerable and desperate, so they target them with scams promising to relieve their hardship," RoboKiller said in a post. They likely know if you have considerable loan debt — they may have gained access to your credit report illegally, so they can pull numbers on your accounts — and they'll say that they're calling to offer you relief from your burden." 
"All you'll need to do, they'll say, is give them your personal information, bank account number, or the login and password to your student loan account," RoboKiller continued. 
Beyond protecting personal information, the FTC recommends updating contact information with student loan servicers and the FSA to receive timely alerts and updates. 
If you have private student loans, you likely won't receive federal assistance with repayment, but you could consider reducing your monthly payments by refinancing your loans for a better rate. Visit Credible to get your personalized rate in minutes.
BORROWERS MAY SEE CREDIT SCORES CHANGE ONCE FEDERAL STUDENT LOAN PAYMENTS RESUME 
SAVE program could cut student loan payments in half 
After the Supreme Court struck down Biden's student loan forgiveness plan, the White House announced new initiatives aimed at opening a new path to debt relief including a new income-driven repayment plan. 
The Saving on a Valuable Education (SAVE) plan could lower borrowers' monthly payments to zero dollars, cut monthly payments in half or save those that do make payments at least $1,000 a year, the White House said in a statement.
Borrowers could enroll in SAVE this summer before student loan repayments begin in October, the White House said. In addition, the Education Department plans to roll out its "on-ramp" repayment program from Oct. 1 to Sep. 30, 2024. 
This would prevent financially vulnerable borrowers who miss monthly payments during that period from falling into delinquency, being reported to credit bureaus, placed in default or referred to debt collection agencies, according to the White House.
"We're looking at an alternative path to provide debt relief by issuing the new rules under the Higher Education Act," Secretary of Education Miguel Cardona said in a live press webinar.
If you have private student loans, you won't benefit from federal student loan relief, but you could lower your monthly payments by refinancing your loans for a better rate. Visit Credible to speak with a student loan expert and get your questions answered. 
STUDENT LOAN DEFAULTS COULD RISE TO HISTORIC HIGH WITHOUT DEBT RELIEF: EDUCATION DEPARTMENT
Have a finance-related question, but don't know who to ask? Email The Credible Money Expert at moneyexpert@credible.com and your question might be answered by Credible in our Money Expert column.