Financial aid plays a central role in how students pay for college: report
For some financial aid may be harder to get under the revamped FAFSA form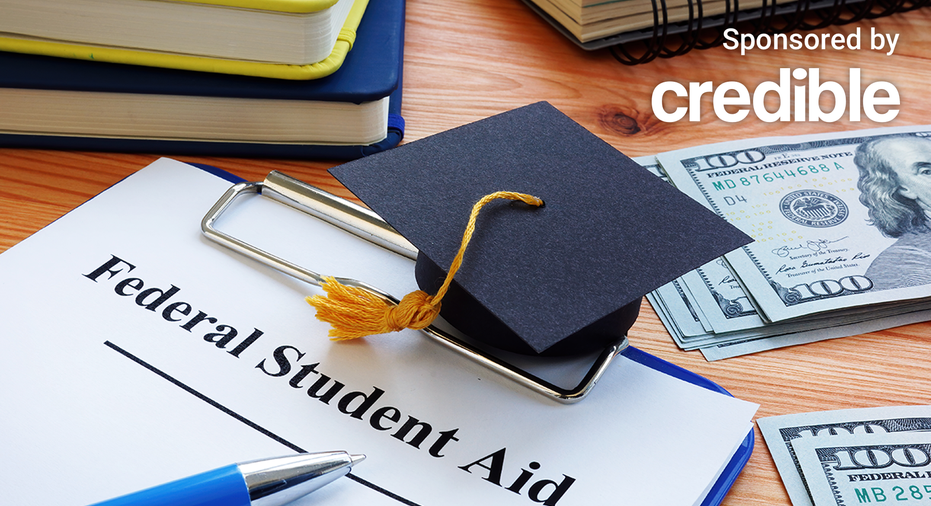 Rising higher education costs continue to push students to rely on financial aid. Roughly 72% of undergraduate college students received some financial aid in the 2019-20 academic year, according to a recent report.
Students received an average of $14,100 in aid that came in the form of grants, federal loans and work-study, according to the report by the National Center for Education Statistics (NCES). The average amount received from grants was $9,300, and the average amount received from student loans directly to students was $7,900. Students in work-study programs were awarded an average of $2,500.  
Additionally, parents of undergraduates racked up an average of $16,300 in federal Direct PLUS Loan debt, the report said.
For graduate students, the amount of financial aid was considerably more, with the amount of aid averaging $25,300, according to the report. The average amount received from grants was $11,300, and the average value of a graduate assistantship was $18,800. Graduate borrowers took out an average of $26,000 in loans, including an average of $18,700 in Direct Unsubsidized Loans and an average of $25,100 in Direct PLUS Loans.
"The data released today show the role that financial aid plays in financing undergraduates' education," NCES Commissioner Peggy Carr said. "More than half of all undergraduates received federal aid, with the percentage of undergraduates who received federal aid being 55% in both 2015-16 and 2019-20. 
"However, we found that there have been changes in the types of aid received over time," Carr continued. "The percentage of undergraduates who received Pell Grants increased from 39% in 2015-16 to 40% in 2019-20, and the percentage of undergraduates receiving Direct Loans declined from 36% to 34%."
If you hold private student loans, you could consider refinancing them to a better interest rate to lower your monthly payments. You can visit Credible to compare options from different lenders and choose the one with the best rate for you.
RISING COSTS OF OWNING A CAR PUSHING MORE AMERICANS TO CONSIDER GOING CARLESS, SURVEY SAYS
Federal financial aid awards have declined
Total federal grant aid has dipped by 32% in inflation-adjusted dollars between the 2011-12 and 2021-22 school years, according to a report by the College Board. Pell Grants, a federal grant issued to low-income students, declined by 36%, decreasing by $14.6 billion. 
Moreover, the launch of the new simplified Free Application for Federal Student Aid (FAFSA) form in December for the 2024-25 school year will calculate aid based on a new formula. It could reduce how much money students are awarded. 
For example, middle-income families earning less than $70,000 with more than one child in college could pay more tuition as the sibling discount is eliminated under the new formula for calculating aid, according to a recent Brookings Institution report.
"These changes, and others, will have profound effects on students' eligibility for financial aid," the report said.
If you are currently in school or starting soon, and you need more financial aid than what you can receive through FAFSA, you could consider taking out a private student loan. Visit Credible to find your personalized rate without affecting your credit score.
HERE'S HOW TO SIGN UP FOR BIDEN'S NEW STUDENT LOAN REPAYMENT PLAN SAVE
Reliance on merit scholarships dips
Students have become less reliant on scholarship money to fund their higher learning goals at a time when they need more money to cover soaring tuition, according to a recent College Ave survey.
The average annual tuition inflation between 2000 and 2020 was 5.1% at public colleges and 3.9% at private colleges, according to data from NCES reported by Best Colleges. Costs rose 4.7% per year at public two-year colleges and 3.1% at private two-year colleges.
Yet, only 51% of respondents said they planned to rely on scholarship money compared to 64% four years ago. Scholarships and grants can help pay for college; students don't have to pay anything back.
A second survey by College Ave said that even as the start of the fall semester approaches for most schools this year, many are still determining how they will cover college costs. Less than half (44%) felt ready to pay those costs the summer before their child's freshman year.
"Of those parents planning to help cover college costs, nearly two-thirds (61%) will use grants and scholarships, a decline of 5% compared to 2022," the survey said, "Close to half (45%) of those surveyed wished they had spent more time researching and applying for scholarships."
If you're concerned about the costs of college and are considering using a private student loan to finance some of your expenses, it can help to shop around for the best rate. You can visit Credible to get your personalized rate in minutes. 
MOST CONSUMERS AREN'T SOLD ON THE BENEFITS OF BUY NOW, PAY LATER: REPORT
Have a finance-related question, but don't know who to ask? Email The Credible Money Expert at moneyexpert@credible.com and your question might be answered by Credible in our Money Expert column.