Many student loan borrowers still clueless about repayment options: Survey
Borrowers plan to use these three strategies to afford student loan payments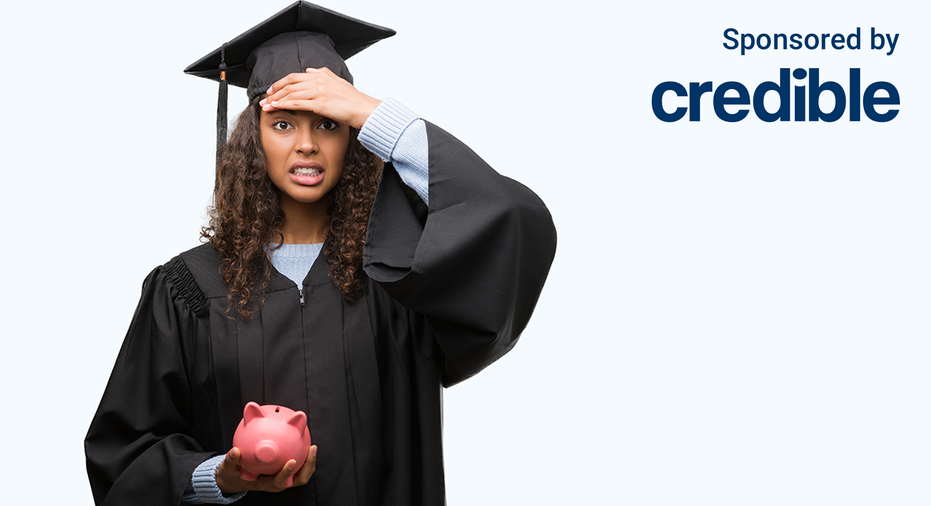 Although millions have already enrolled in President Joe Biden's new Saving on A Valuable Education (SAVE) income-driven repayment (IDR) plan, a recent survey said many Americans remained clueless about whether they qualify for this relief.
More than 40% of respondents said they didn't know whether they were eligible for an income-driven repayment plan, according to the CNET Money survey. The finding comes as many borrowers prepare to resume student loan payments in October after a three-year pause. One in five borrowers will be staring down a monthly payment of more than $500, according to the survey.
As the October start date nears, borrowers should prioritize investigating the several updated repayment plans and expanded student loan forgiveness programs offered by the Department of Education. Student loan borrowers eligible for Biden's SAVE program could see their monthly payments drop to zero dollars or may be in line for savings of at least $1,000 a year, the White House said in a statement.  
Additionally, borrowers with an original balance of $12,000 or less will receive forgiveness of any remaining balance after making 10 years of payments, with the maximum repayment period before forgiveness rising by one year for every additional $1,000 borrowed.  
"SAVE is a game changer for families earning 225% of the federal poverty level or less," Student Loan Sherpa Founder Michael Lux said in a statement. "Borrowers in this category can qualify for $0 per month payments and make progress toward student loan forgiveness.
"On the other extreme, the high-earners have plenty of options," Lux continued. "They can choose SAVE and make payments based on 10% of their discretionary income. If that monthly bill is too high, their larger salaries often mean that balance-based plans like graduated or extended repayment are more affordable. If these borrowers decide to knock out their debt quickly, they can also refinance at a lower interest rate."
If you hold private student loans, you won't be enrolled in a federal income-driven repayment plan, but you could refinance your loans to a lower rate. Visit Credible to compare options from different lenders without affecting your credit score.
THESE TWO FACTORS COULD BE DRIVING YOUR CAR INSURANCE COSTS UP
How borrowers plan to afford payments
Seventy percent of student loan borrowers said they planned to adjust their spending habits to afford essential purchases once payments resume in October, according to the survey. Overall, 41% will cut back on leisure activities, 37% will make fewer impulse purchases and 30% plan to spend less during upcoming holiday shopping. 
For respondents earning an income of less than $50,000, one in five said they don't know where or how they'll be able to adjust their spending habits, according to the survey.
A separate survey by Empower said that 32% of Americans with student loan debt may have to take on more credit card debt to afford payments. Besides taking on more debt, 38% of millennials and 49% of Gen Z said they would likely consider moving in with roommates to absorb the additional cost of student loan payments. While 37% of Gen Z respondents also said they may have to trade in their car. 
Borrowers with private student loans could find relief by refinancing to lower their monthly payments. Visit Credible to find your personalized interest rate without affecting your credit score. 
HOMEBUYERS ARE FINDING BETTER DEALS IN THESE CITIES, SURVEY SAYS
Some borrowers turn to side hustles 
Beyond budget adjustments, 28% of borrowers said they would take on a side hustle to generate more income to cover the payments, according to CNET. Beyond working a second job, borrowers can make these other adjustments to prepare for student loan payments:
Plan your repayment
Having a fundamental understanding of the amount you borrow and how interest rates work will help you understand the total cost of the loan. This is key to getting a monthly payment plan in place.
Rebalance your budget 
Once you understand your payment priorities, reexamine your current budget. You might be able to reduce discretionary spending to free up money for payments.
Consider refinancing to lower rate
Refinancing your student loan could help you get a better rate. By maintaining your payments or increasing them at a lower interest rate, you'll be able to reduce the principal balance faster. 
If you have private student loans, refinancing at a lower interest rate could help you reduce your monthly payments and repay your loans faster. Credible can help you find your personalized interest rate without affecting your credit score.
MORE STUDENTS TURNING TO FEDERAL AND PRIVATE STUDENT LOANS TO FINANCE COLLEGE: SURVEY
Have a finance-related question, but don't know who to ask? Email The Credible Money Expert at moneyexpert@credible.com and your question might be answered by Credible in our Money Expert column.