Survey points to significant layoffs in 2023 – Here's how to safeguard your finances from a job loss
Many Americans have less than $500 in savings, survey says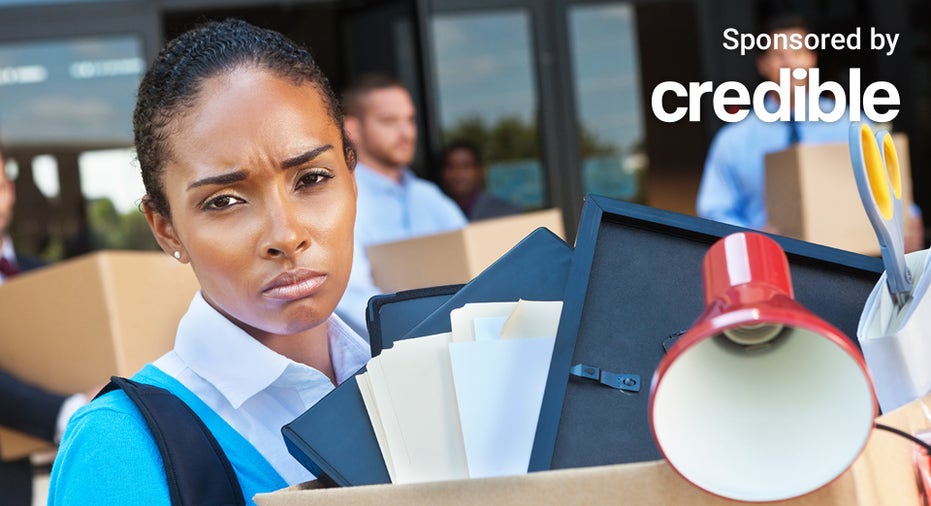 Sixty-one percent of U.S. companies said they plan to lay off employees in 2023 and are likely to pause hiring this year, according to a recent survey.
Additionally, of the business leaders that said layoffs were imminent, 57% said they planned to layoff 30% or more of their workforce this year, according to a ResumeBuilder.com survey. 
A still-too-tight labor market has been cited as one of the Federal Reserve's concerns over the effectiveness of its monetary policy in achieving its 2% inflation target. 
The economy added 517,000 jobs in January, a significant jump from the previous month, beating expectations, according to the latest employment report from the Bureau of Labor Statistics (BLS). The unemployment rate stood at 3.4%, which is well below the Fed's forecast for 4.6% at the end of the year.  
"[January's] jobs report was a blowout and caught everyone (including markets) by surprise," Kavan Choksi, a wealth consultant at KC Consulting, said. "Despite big tech announcing significant job cuts in recent weeks, it seems that the Fed still has some way to go before aggregate demand has been sufficiently stifled to curb inflation in a sustainable manner. 
"Unfortunately, that'll mean more job losses and a higher unemployment rate in the long run," Choksi continued.
If you're looking to save money amid high inflation, you could consider changing your auto insurance provider to get a lower monthly rate. You can visit Credible to shop for your personalized premium and get pre-approved in minutes.
MORTGAGE RATES INCREASE FOLLOWING JANUARY INFLATION DATA: FREDDIE MAC
Many Americans have less than $500 in savings, survey says
Americans are facing the growing threat of layoffs with limited rainy-day funds, a recent Edward Jones and Morning Consult survey said. 
Twenty-nine percent of respondents said they have less than $500 in emergency savings and 37% expect it to last up to a month. That's far below the three to six months of living expenses that experts recommend Americans keep in their emergency fund.
"Regardless of whether you have the ability to take small steps or big steps, most of us can be making progress toward building confidence and financial security, which starts with an emergency fund," Edward Jones senior strategist Meagan Dow said. 
If high-interest debt is preventing you from building a sizable emergency fund, you could consider paying it down with a personal loan at a lower interest rate which can help you lower your monthly payments. You can visit Credible to compare options from different lenders to see if this option is right for you. 
INFLATION AND RECESSION ARE DEFINING HOW AMERICANS SAVE FOR RETIREMENT: SURVEY
Here's how to mitigate the impact of a job loss on your finances
Building an emergency fund is one step towards safeguarding your finances when dealing with unexpected life events. 
For Americans facing layoffs, these are other steps you can take to soften the damage a job loss could have on your financial health, according to FICO:
Apply for unemployment benefits
Eligibility for unemployment benefits requires that you've lost your job through no fault of your own. Contact your state's unemployment insurance office to learn more about your options and eligibility requirements.
Consider the option of a 401(k) hardship withdrawal
People with 401(k) plans can access their defined contribution plan assets before retirement by borrowing from their account balance or through a hardship or in-service withdrawal.
The hardship distribution rule allows you to take money from your defined benefits for immediate and heavy financial needs. It stipulates you only take out the amount necessary to satisfy that need. Remember, you will still be taxed on the amount you withdraw that wasn't previously taxed. You may also incur a 10% penalty from the IRS.
"While a job loss on its own doesn't qualify you for a hardship withdrawal, you may be eligible if your loss of employment results in other issues, such as certain medical expenses, possible eviction or foreclosure, funeral costs and more," FICO said. 
Contact your lenders about forbearance options
Asking your lender for extra time or a lower monthly payment option can be another way to mitigate the impact of a job loss on your finances. Whether it is a mortgage loan, student loan, or credit card debt, contact your lender immediately to let them know of your job loss and to discuss payment options.
"Of course, availability and length of forbearance can vary based on the type of loan you have and your lender's policies," FICO said. "Also, some lenders may require you to make the payment you skipped once your forbearance period ends, while others may tack it onto the end of your repayment term. But even if you only get a break for a month or two, it could give you enough time to find a new job and get caught up."
If you own private student loans, you could consider refinancing to a lower interest rate to lower your monthly payments. You can visit Credible to get your personalized interest rate without affecting your credit score.
CONSUMERS VALUE TRANSPARENCY, TRUST IN CAR-BUYING EXPERIENCE: REPORT
Have a finance-related question, but don't know who to ask? Email The Credible Money Expert at moneyexpert@credible.com and your question might be answered by Credible in our Money Expert column.