Democrat-run cities the country's least affordable for homebuyers: study
California, already facing housing issues, dominates list of least affordable cities for homebuyers
Democrat-run blue cities, including some of the country's most liberal areas such as New York, Los Angeles and San Francisco, are the least affordable for homebuyers, according to a new study.
WalletHub used 10 metrics — from housing and maintenance affordability to real estate taxes and the cost of living — to compare 300 cities across the U.S. to determine which are the most affordable for those looking to buy a home.
According to WalletHub's findings, the country's 10 most affordable cities for homebuyers are a diverse mix both geographically and politically:
Montgomery, Alabama
Flint, Michigan
Toledo, Ohio
Detroit, Michigan
Akron, Ohio
Warren, Michigan
Pittsburgh, Pennsylvania
Yuma, Arizona
Springfield, Illinois
Palm Bay, Florida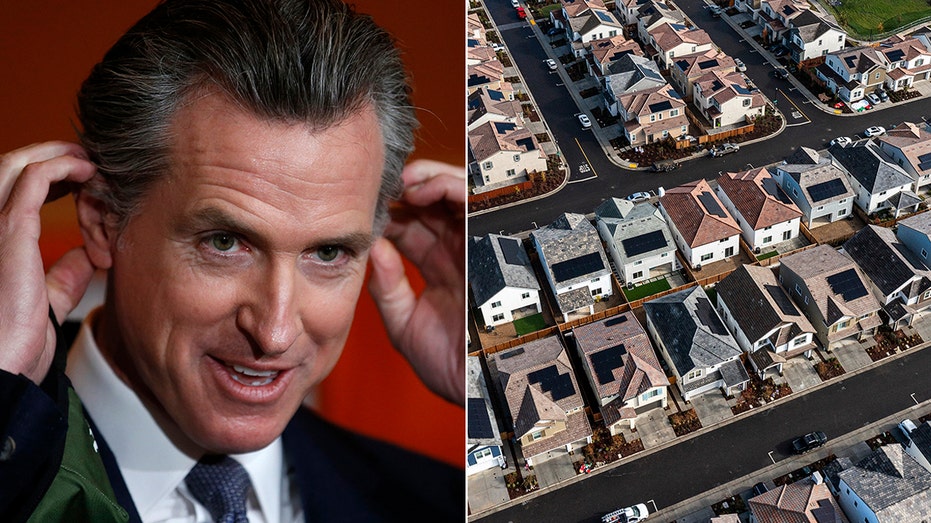 STATE OF CALIFORNIA AND 5 MAJOR US CITIES TO RECEIVE FEDERAL HELP TO HOUSE THE HOMELESS
As for the 10 least affordable cities for homebuyers, eight are in deep-blue California and the other two are overwhelmingly liberal areas:
San Francisco
New York
Pasadena, California
Boulder, Colorado
Los Angeles
Burbank, California
Glendale, California
Santa Monica, California
Berkeley, California
Santa Barbara, California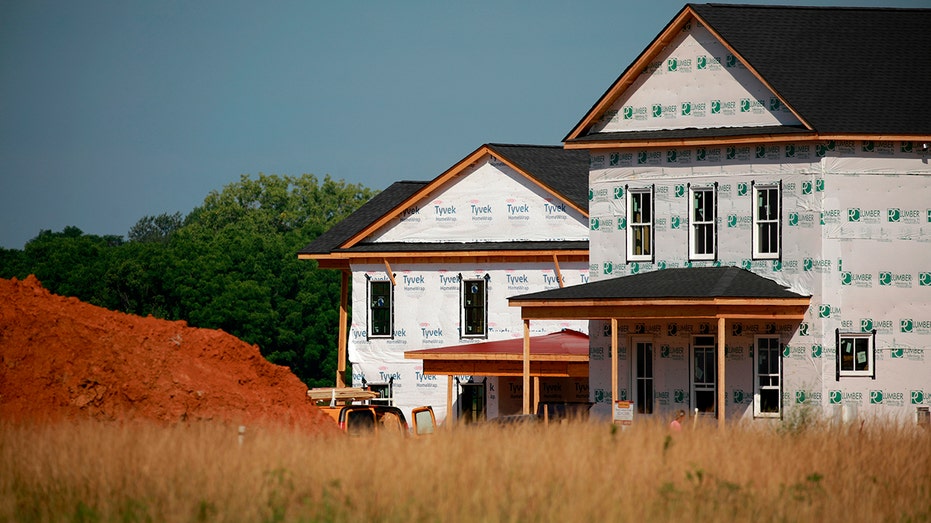 SEN. TIM SCOTT WARNS BIDEN'S NEW MORTGAGE RULE WILL BLOCK FAMILIES FROM MAKING 'HOMEOWNERSHIP A REALITY'
WalletHub's study comes after home prices skyrocketed over the last few years during the COVID-19 pandemic, with the median sales price spiking from $313,000 in the first quarter of 2019 to $436,800 in the first quarter of this year, according to economic data from the St. Louis Federal Reserve.
While prices have started to decline in some parts of the country this year and experts expect that trend to continue, interest rates have surged. This month, the average 30-year fixed mortgage rate sits at 6.39%, up significantly from a historic low of 2.65% in January 2021.
To form its rankings, WalletHub graded each metric on a 100-point scale, weighting them differently based on importance to home affordability. The study then determined each city's weighted average across all metrics to calculate its overall score to rank them, accounting for population size and considering only the city proper while excluding the surrounding metro area. 
The 10 metrics were housing affordability, maintenance affordability, average cost of homeowner's insurance, cost of living, cost per square foot, real estate tax rate, rent-to-price ratio, median home price appreciation, quarterly active listings per capita and vacancy rate.
California cities filled each of the bottom five spots for housing affordability. As for overall rank, 36 of the 50 least affordable cities for homebuyers in the country are located in California, according to the study. 
When asked how state and local authorities can make homebuying more affordable, one expert told WalletHub California is a good example of what not to do.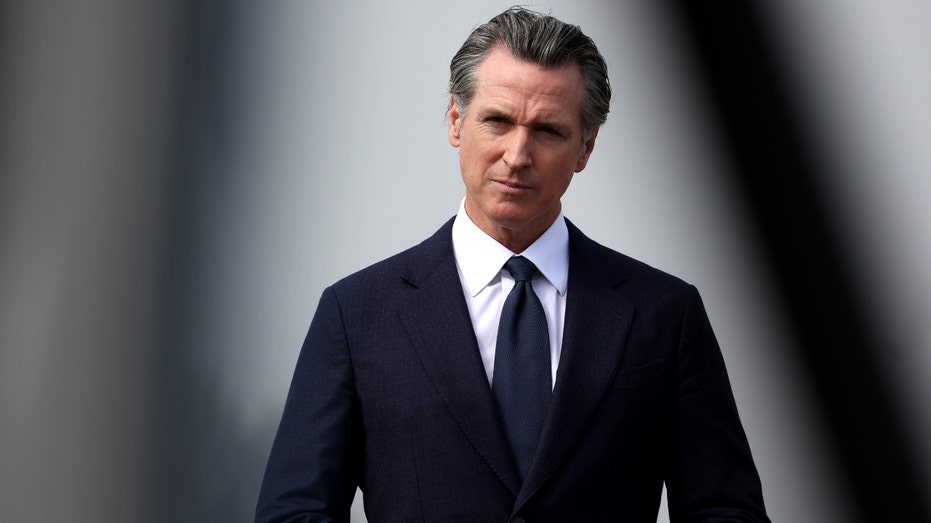 "Proper planning, combined with a program for economic development, while providing safe communities and a good education system. California has become a wholesale disaster and is not an example to follow," said James Refalo, a professor in the department of finance and law at California State University. "If you are fostering economic development, you should be planning 30 to 60 years out for the potential population growth. Keep that in mind."
California has come under fire for imposing quotas on local governments to provide land for housing, particularly for lower-income families, and to streamline permits for these projects. Most of the state's 482 cities are complying but not all, particularly in the suburbs.
GOV. NEWSOM ROASTED FOR PLAN TO BUILD TINY HOUSES FOR HOMELESS: 'HE HAS RUINED CALIFORNIA'
Many of the communities seeking to thwart the housing mandate are overwhelmingly Democratic areas around San Francisco. But the one catching the most flak from California Gov. Newsom's office is the city of Huntington Beach, a Republican area in Orange County that's openly resisting the quota.
"The city has a duty to protect the quality and lifestyle of the neighborhoods that current owners have already bought into and for the future sustainability of Huntington Beach," City Councilman Pat Burns wrote in a letter to colleagues earlier this year. "Radical redevelopment in already-established residential neighborhoods is not only a threat to quality and lifestyle but to the value of the adjacent and neighboring properties."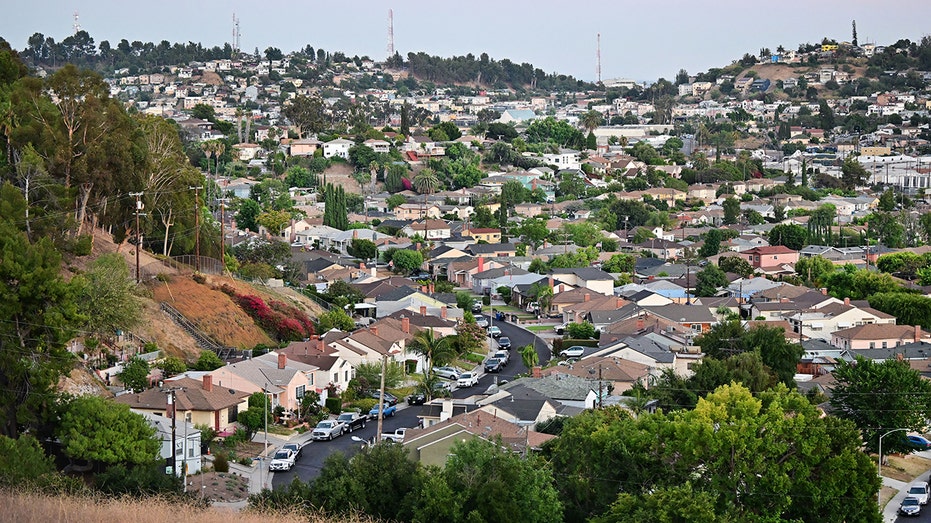 Huntington Beach Mayor Tony Strickland, a Republican, echoed that sentiment at a meeting last month. 
"People don't want an urban community here," he said. "I believe if we just went along, it will have a severe negative impact on our community's quality of life."
Days later, Newsom, Attorney General Rob Bonta, and the Department of Housing and Community Development jointly announced a motion amending a lawsuit from March with the goal of holding Huntington Beach accountable for violating the state Housing Element Law. The law requires local governments to adopt housing plans that include sufficient opportunities for development.
CALIFORNIA REPARATIONS PANEL WANTS TO GIVE STATE AGENCY VETO POWER OVER LOCAL REAL ESTATE DECISIONS
California is seeking penalties and injunctive relief, as well as suspension of the city's authority to issue building permits and a court order mandating the approval of certain residential projects until the city comes into compliance with the law.
"Huntington Beach continues to fail its residents," Newsom, a Democrat, said in a statement at the time. "Every city and county needs to do their part to bring down the high housing and rent costs that are impacting families across this state. California will continue taking every step necessary to ensure everyone is building their fair share of housing and not flouting state housing laws at the expense of the community."
NEWSOM DECLARES WAR ON ENVIRONMENTALISTS SEEKING TO HALT CONSTRUCTION PROJECT
"California is in the midst of a housing crisis, and time and time again, Huntington Beach has demonstrated they are part of the problem by defiantly refusing every opportunity to provide essential housing for its own residents," added Bonta. 
"The city's refusal last week to adopt a housing element in accordance with state law is just the latest in a string of willfully illegal actions by the city — decisions that worsen our housing crisis and harm taxpayers and Huntington Beach residents. … We'll use every legal tool available to hold the city accountable and enforce state housing laws."
However, several cities across California don't have certified, compliant housing elements, according to the state's housing tracker, leading Strickland to accuse the Newsom administration of singling out his city.
"The fact that the attorney general is singling out Huntington Beach only strengthens the city's arguments in court that the state is not following the law with these housing mandates," the mayor said in a statement last month. "These regular state press releases announcing legal actions against Huntington Beach may grab headlines, but they do not intimidate or deter the city, and they have no effect in the court of law, where these conflicts of law will ultimately be decided."
CLICK HERE FOR THE FOX NEWS APP
Huntington Beach filed a lawsuit in federal court challenging the constitutionality of California's housing requirement. In two filings earlier this month, Newsom, his co-defendants and the Southern California Association of Governments asked U.S. District Judge Fred Slaughter to approve their motions to dismiss the case.
Separately, Newsom earlier this month sued the city of Elk Grove for not approving housing projects for the homeless.