Elon Musk to host Democrat presidential candidate RFK Jr on Twitter Spaces
RFK Jr. and Elon Musk 'Reclaiming Democracy' discussion scheduled on Twitter Spaces Monday at 2 p.m. ET
Elon Musk announced Sunday that he will host Democratic presidential candidate Robert F. Kennedy, Jr. on Twitter Spaces this week. 
The discussion titled "Reclaiming Democracy" is scheduled to kick off at 2 p.m. ET Monday. 
This comes after Florida Gov. Ron DeSantis historically chose to announce his presidentially candidacy through Twitter Spaces last month, though the 2024 campaign launch was marred by technical difficulties and delays. 
"The truth was censored repeatedly, and now that Twitter is in the hands of a free speech advocate, that would not be able to happen again on this Twitter platform," DeSantis said during the event. 
RFK JR. ON HIS PRIMARY CHALLENGE AGAINST BIDEN: 'THE PUBLIC POLLS SPEAK FOR THEMSELVES'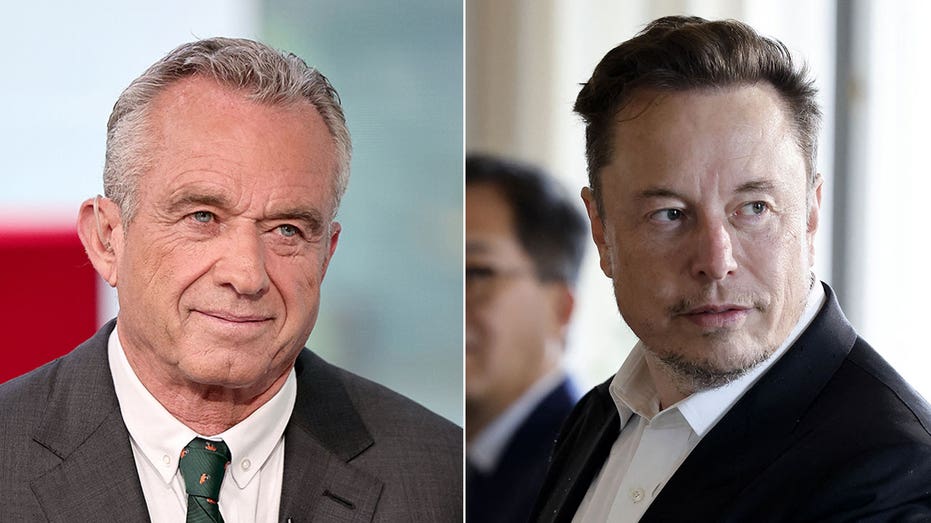 Musk, who purchased Twitter for $44 billion and took it over in October, responded as the event's co-host, "Twitter was indeed expensive, but free speech is priceless."
The roughly hour-long live event drew a high of about 300,000 concurrent listeners while the audio failed and the stream glitched several times. Twitter numbers showed a day after the announcement that more than 3.4 million people had listened to the Space or a recording of it, the New York Times reported. 
Kennedy, an outspoken COVID-19 vaccine critic and environmental lawyer, traveled from his home state of California to Boston, once the helm of his family's political dynasty, to announce his 2024 presidential bid in April. 
During his nearly two-hour long speech at the Park Plaza Hotel, he wielded criticism toward former President Donald Trump over pandemic-era lockdowns, as well as toward mainstream media and Big Tech, whom he accused of censorship.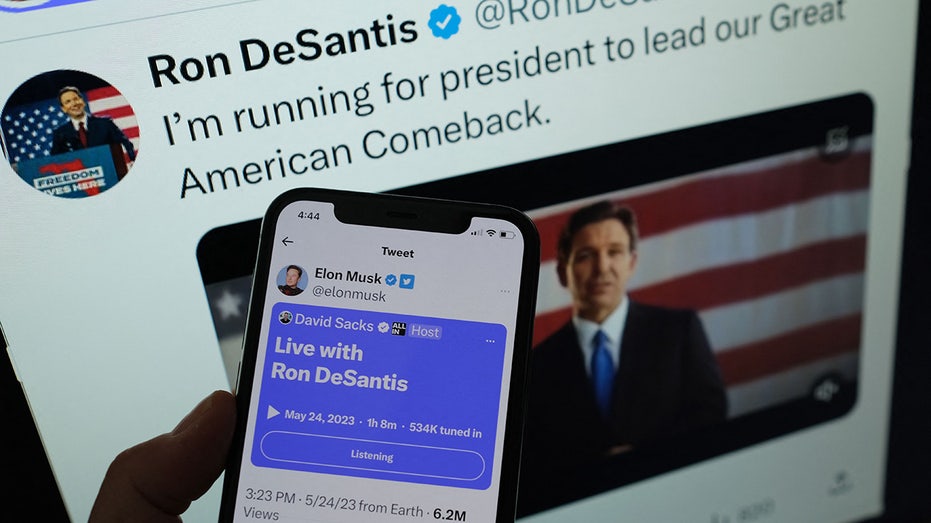 RFK JR. RIPS TRUMP ON HIS TIES TO BIG PHARMA: 'LEGALIZED BRIBERY'
"This is what happens when you censor somebody for 18 years," Kennedy said in April. "I got a lot to talk about. They shouldn't have shut me up for that long because now I'm really going to let loose on them for the next 18 months. They're going to hear a lot from me."
The son of the late senator, attorney general and presidential candidate Robert F. Kennedy and the nephew of the late President John F. Kennedy and the late longtime Sen. Ted Kennedy of Massachusetts, RFK Jr. headed out on the campaign trail last week for the first time since announcing his bid for the White House in 2024. He noted how recent numbers show he's polling in the double digits – though President Biden still maintains a competitive lead.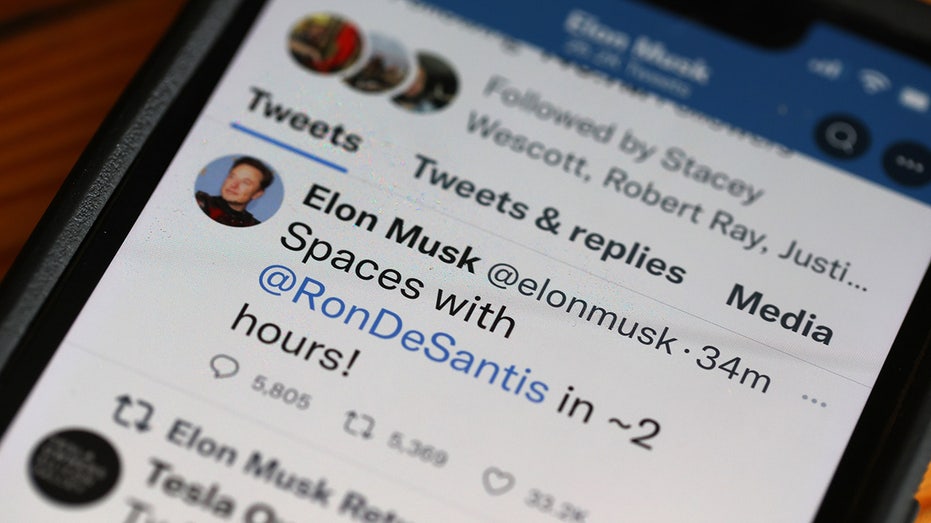 For Democrats, Marianne Williamson is polling dead last in the primary fight. On the Republican side, DeSantis and Sen. Tim Scott, R-S.C., recently announced challenges to former President Donald Trump's next White House bid.
GET FOX BUSINESS ON THE GO BY CLICKING HERE
Former U.N. Ambassador Nikki Haley, former Arkansas Gov. Asa Hutchinson, and businessman Vivek Ramaswamy were already in the race, while former New Jersey Gov. Chris Christie, former Vice President Mike Pence, are among those expected to further crowd the GOP primary fight in coming weeks.