Federal budget deficit up nearly $600 billion through August: CBO
The CBO noted that spending on debt service and mandatory programs like Social Security and Medicare increased
The federal government's budget deficit widened by roughly $600 billion through the first 11 months of the fiscal year, according to new data released by the Congressional Budget Office (CBO).
The CBO's monthly budget update found that preliminary data indicates the federal budget deficit was over $1.5 trillion with one month remaining in fiscal year 2023, which began in October 2022. That's an increase of $577 billion compared to a similar period in FY2022, when the federal deficit amounted to $946 billion, although the CBO notes the deficit for the current fiscal year to date would be $641 billion if not for timing shifts affecting federal spending.
"The deficit is on track to be double what it was last year after excluding the effects of the president's overturned student debt cancellation plan," Maya MacGuineas, president of the Committee for a Responsible Federal Budget, said in a statement. "That is doubly disturbing given that the economy is growing and unemployment remains low; usually the deficit shrinks, not grows, during economic expansion. It's just another sign of the deteriorating fiscal conditions of the federal budget and the immense challenges we face in turning the tide towards fiscal sustainability."
US FEDERAL BUDGET DEFICIT PROJECTED TO DOUBLE THIS YEAR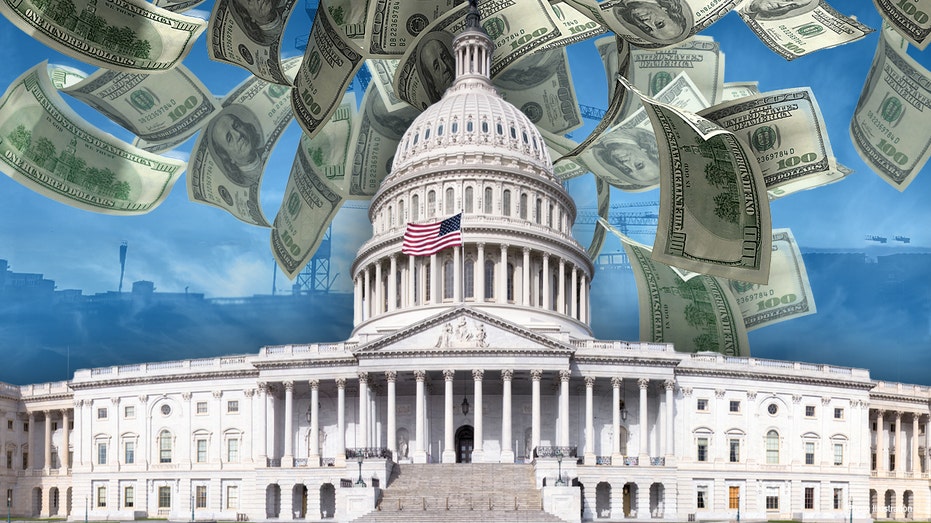 The deficit widened in part due to a $141 billion increase in spending along with a $436 billion decline in the federal government's tax receipts.
Federal spending is up about 3% in FY2023 to date, compared to a year ago, with notable increases in spending on several programs:
Interest payments on the national debt increased by $149 billion, or 30%, due to higher interest rates relative to last year.
Social Security benefit payments rose by $123 billion, or 11%, mostly due to cost-of-living adjustments.
Medicare spending increased by $116 billion, or 18%, due to decreased recoveries of advanced and accelerated payments made through a program implemented in response to the pandemic.
Medicaid spending rose by $27 billion, or 5%, due to enrollment increases under provisions of relief measures enacted by Congress in the early stages of the COVID pandemic.
FEDERAL DEFICIT TOPS $2 TRILLION OVER LAST 12 MONTHS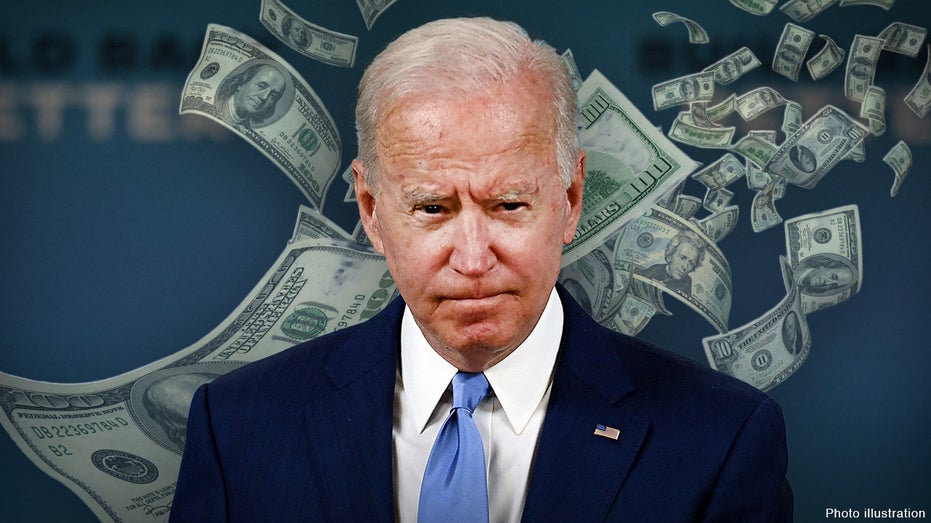 On the revenue side of the federal ledger, individual income tax receipts were down by 19%, or $448 billion, relative to last year. Other tax receipts – which include sources such as remittances from the Federal Reserve, customs duties, plus estate and gift taxes among others – declined by $121 billion, a 37% decline from last year.
Those declines were partially offset by higher receipts of payroll and corporate taxes, which are up by $128 billion and $5 billion, respectively. 
GET FOX BUSINESS ON THE GO BY CLICKING HERE
There was also a $330 billion spending reduction recorded in the student loan program in August, which caused the government to run a $90 billion monthly surplus.
This was due to the courts denying the Biden administration's student loan debt handout, which blocked the planned cancelation from moving forward. Had it gone ahead, last month's deficit would have been similar to the $220 billion deficit the government ran in August a year ago.