GOP lawmaker presses Buttigieg on 'frightening' close calls at airports nationwide
FAA data shows there were more than 300 near-collisions at US airports in 2023, says Ohio Rep Mike Carey
EXCLUSIVE — Rep. Mike Carey, R-Ohio, is demanding answers from Transportation Secretary Pete Buttigieg about the "disturbing" number of near-collisions reported at airports nationwide this year.
Headline-grabbing incidents involving aircraft at John F. Kennedy Airport in New York, as well as in Austin, Texas, and off the coast of Hawaii prompted the Federal Aviation Administration (FAA) to hold a Safety Summit in March and spend hundreds of millions of dollars to reduce safety risks at airports. 
A New York Times report in August found 46 near-collisions at airports in July alone, a figure Carey called part of a larger trend in a letter to Buttigieg sent Tuesday. 
"I find this report to be quite disturbing," Carey wrote. "The FAA and other regulatory bodies have established strict guidelines and procedures to ensure and help facilitate the smooth flow of air traffic. These near-collisions indicate a clear deviation from these practices." 
FAA HOLDS RUNWAY SAFETY MEETINGS AT MAJOR AIRPORTS NATIONWIDE AFTER MULTIPLE CLOSE CALLS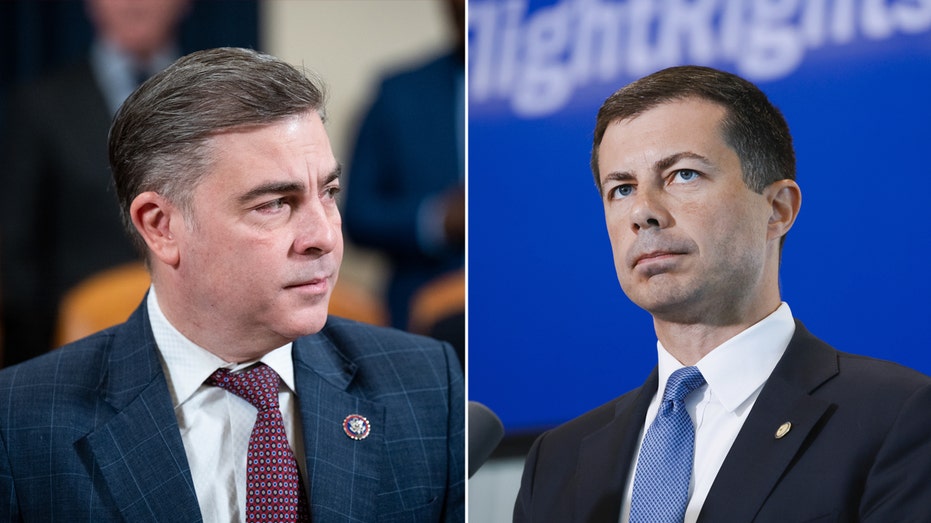 The FAA data shows that more than 300 runway incursions through Sept. 11, 2023 were near-collisions between commercial airplanes, Carey noted. 
"Every one of these near-collisions could have resulted in fatalities with devastating consequences," he wrote.
Carey called for the Department of Transportation to "demonstrate unwavering commitment to aviation safety by making every effort possible to eliminate near-collisions altogether," and asked Buttigieg for specifics on how the Biden administration is responding to airport close calls.
"One close call is one too many," the FAA told FOX Business. "The FAA and the aviation community are pursuing a goal of zero serious close calls, a commitment from the Safety Summit in March. The same approach virtually eliminated the risk of fatalities aboard U.S. commercial airlines. Since 2009, U.S. carriers have transported more than the world's population with no fatal crashes." 
FAA HEAD STRESSES NEED FOR AVIATION INDUSTRY TO END CLOSE CALLS, RENEWS SAFETY PUSH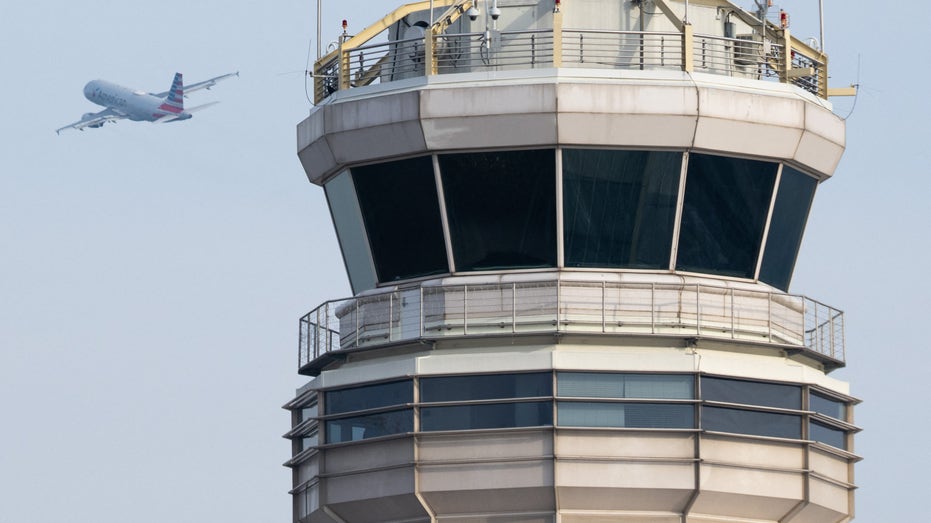 The agency said Traffic Collison Avoidance Systems on commercial aircraft, surface safety technology at major U.S. airports and "robust" air traffic procedures each contribute to safe travel by air. 
"The FAA maintains extremely conservative standards for keeping aircraft safely separated. Safety experts follow up on all events — even those in which no collision was imminent or even possible — and evaluate them for safety risks," the FAA said. 
READ REP. MIKE CAREY'S LETTER TO TRANSPORTATION SECRETARY BUTTIGIEG. APP USERS: CLICK HERE
According to the agency, 60% of all runway incursions in 2023 were pilot deviations — instances where airborne pilots stray from an assigned, heading, altitude, or instrument procedure, or if they penetrate controlled or restricted airspace without ATC clearance. Ground deviations can happen while taxiing, taking off, or landing without clearance, deviating from an assigned taxi route, or failing to hold short of an assigned clearance limit.
Another 20% of incursions were operational incidents, and the remaining 20% were vehicle or pedestrian deviations. 
FAA ISSUES SAFETY ALERT TO AIRLINES AND PILOTS AFTER 'CONCERNING' NEAR-MISS INCIDENTS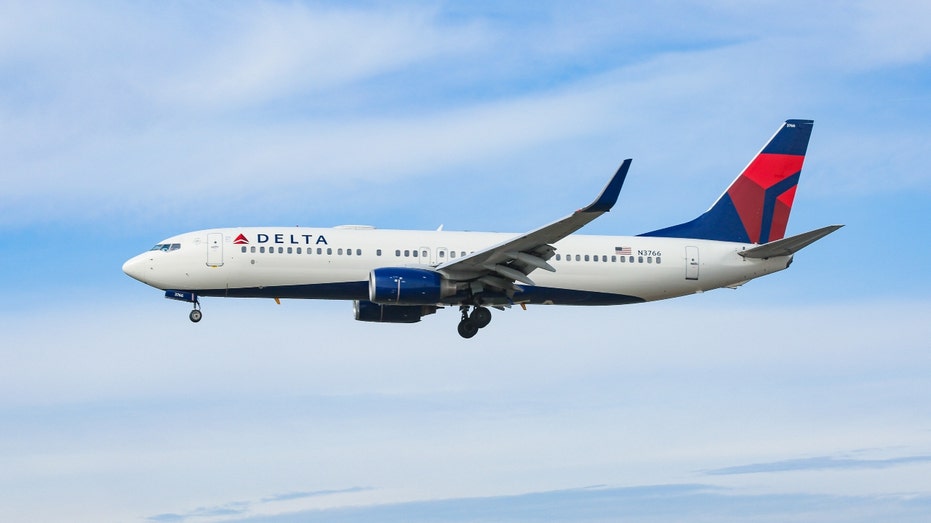 Following the string of close calls, former acting FAA administrator Billy Nolen created a safety review team in February to examine the reliability of the nation's air traffic system. 
A month later, Nolen, who was recently replaced by Polly Trottenberg, held a safety summit where more than 200 safety leaders from across the aviation industry discussed ways to enhance flight safety.
Since then, the FAA has taken a series of actions to help eliminate the close calls. 
In April, the FAA named an independent safety review team to suggest improvements to air traffic safety, with a report due in October. 
FAA INVESTS $121M FOR AIRPORT MODIFICATIONS TO REDUCE RISK OF RUNWAY INCURSIONS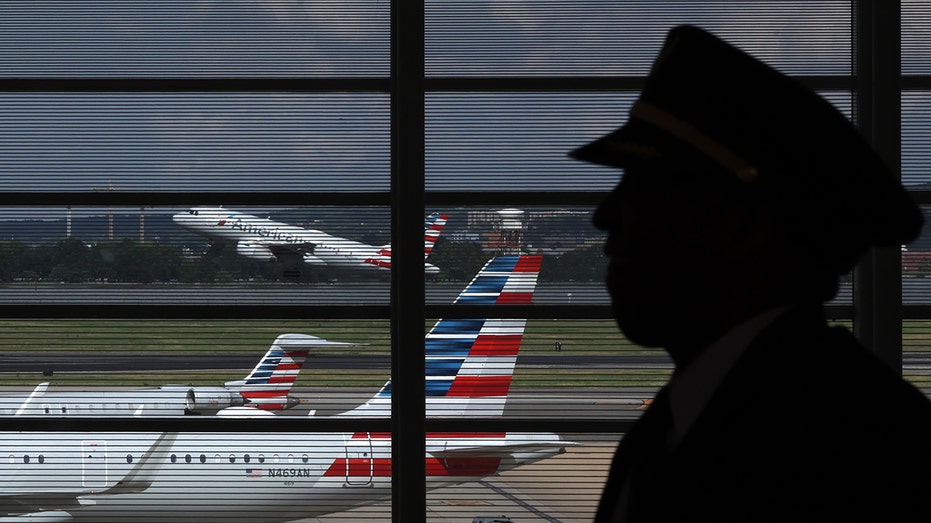 The FAA has also spent over $100 million to reduce runway incursions at 12 airports across the country, including projects to reconfigure taxiways that may cause confusion, install more lighting or construct new taxiways for greater flexibility on the airfield, the FAA said. 
Last month, the FAA announced a series of Runway Safety Action Team meetings to be held at 90 major airports through September. The FAA and airport representatives at these meetings will work to identify unique airport-specific risks and develop plans to mitigate or eliminate them. The people involved in these discussions include representatives from the FAA Air Traffic Organization, airlines, pilots and airport vehicle drivers, the agency said. 
Additionally, the FAA in August spent another $121 million to mitigate the risk of close calls at airports.  
GET FOX BUSINESS ON THE GO BY CLICKING HERE
Since these efforts began, total runway incursions increased from 408 at the end of the second quarter in March to 480 at the end of the third quarter in June. However, total incursions have decreased so far in the fourth quarter to 361 as of Sept. 15. 
Transportation Secretary Buttigieg will testify at a Department of Transportation oversight hearing at 10:00 a.m. ET on Wednesday, when he is expected to face questions from lawmakers on the FAA's efforts to make airports more safe. 
Fox Business' Daniella Genovese contributed to this report.