Josh Hawley says tech CEOs will 'absolutely' use AI to censor conservatives, interfere in elections
Hawley says Congress should regulate AI technology but should not take cues from big tech CEOs
Sen. Josh Hawley, R-Mo., is not happy that big tech CEOs are in Washington, D.C., for a closed-door meeting with federal lawmakers. 
At Senate Majority Leader Chuck Schumer's invitation, top tech leaders including Tesla CEO Elon Musk, Meta Platforms CEO Mark Zuckerberg and Alphabet CEO Sundar Pichai, among others, went to the Capitol on Wednesday to discuss artificial intelligence safeguards in a private forum with lawmakers. Hawley, a vocal critic of big-tech companies, told Fox News Digital in an interview the meeting should have been public. He also warned against letting liberal tech CEOs "write the rules of the road" for lawmakers to follow, saying they will "absolutely" use AI tech to censor conservatives and interfere in elections. 
"If Schumer is going to invite all of the nation's biggest tech CEOs here to the Capitol, this ought to be open to the public," Hawley said. "These are the people who have tried to rig elections in the past. These are people who suppressed reporting on the Hunter Biden laptop. These are the people who kick conservatives off social media. Now they're all behind closed doors. They won't answer questions in public. They won't talk to press. They won't do anything before the public where you can see it, and now they want to give Congress advice on how to have us help them make more money on AI. And I'm just I'm not interested in them."
Ticker
Security
Last
Change
Change %
TSLA
TESLA INC.
236.08
+0.63
+0.27%
GOOG
ALPHABET INC.
138.05
-0.17
-0.12%
META
META PLATFORMS INC.
334.70
-3.53
-1.04%
Since advanced AI technology exploded in popularity with the introduction of OpenAI's ChatGPT chatbot, lawmakers have fretted over the potential harms unregulated AI might pose. The ability to use simple input commands to create fake images or voice recordings, manipulate search results and interfere with critical infrastructure can be dangerous if unregulated, both policymakers and tech CEOs say. 
OPENAI CEO SAM ALTMAN, ON WAY TO SENATE AI FORUM, SPEAKS ABOUT 'CHANGES' IN LABOR MARKET WITH TECH REVOLUTIONS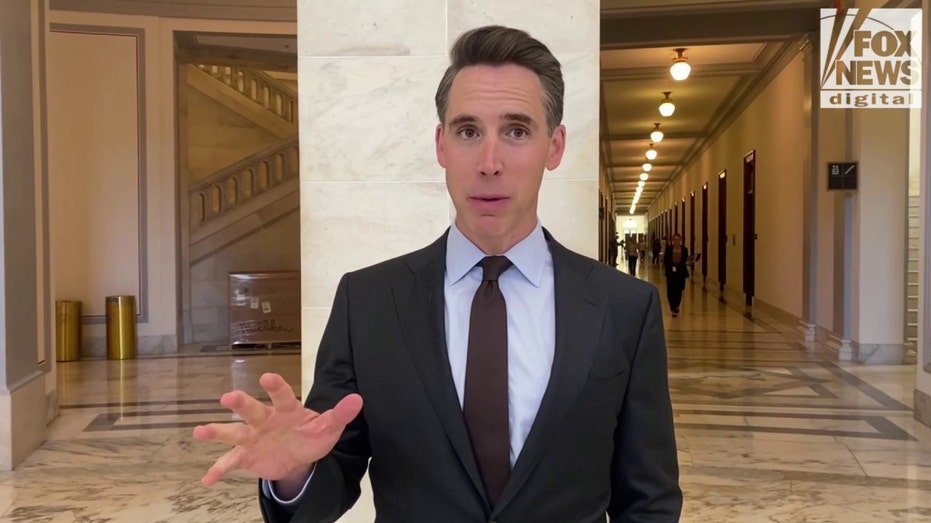 "This is an important, urgent, and in some ways unprecedented moment," OpenAI CEO Sam Altman said as he arrived at the meeting in Washington, according to Reuters.
Schumer, D-N.Y., has urged the Senate to develop a bipartisan regulatory scheme informed by the tech industry that will mitigate risks to the public.
"Today, we begin an enormous and complex and vital undertaking: building a foundation for bipartisan AI policy that Congress can pass," Schumer said in his opening remarks at the meeting, per Reuters. "Congress must play a role, because without Congress we will neither maximize AI's benefits, nor minimize its risks."
Other attendees include Nvidia CEO Jensen Huang, Microsoft CEO Satya Nadella, IBM CEO Arvind Krishna, former Microsoft CEO Bill Gates, AFL-CIO Labor Federation President Liz Shuler and Sens. Mike Rounds, R-S.D., Martin Heinrich, D-N.M., and Todd Young, R-Ind. 
Ticker
Security
Last
Change
Change %
NVDA
NVIDIA CORP.
482.42
+4.66
+0.98%
MSFT
MICROSOFT CORP.
378.61
+1.18
+0.31%
IBM
INTERNATIONAL BUSINESS MACHINES CORP.
155.57
+0.39
+0.25%
ELON MUSK, MARK ZUCKERBERG, OTHER TECH GIANTS TO DESCEND ON CAPITOL HILL FOR SENATE AI FORUM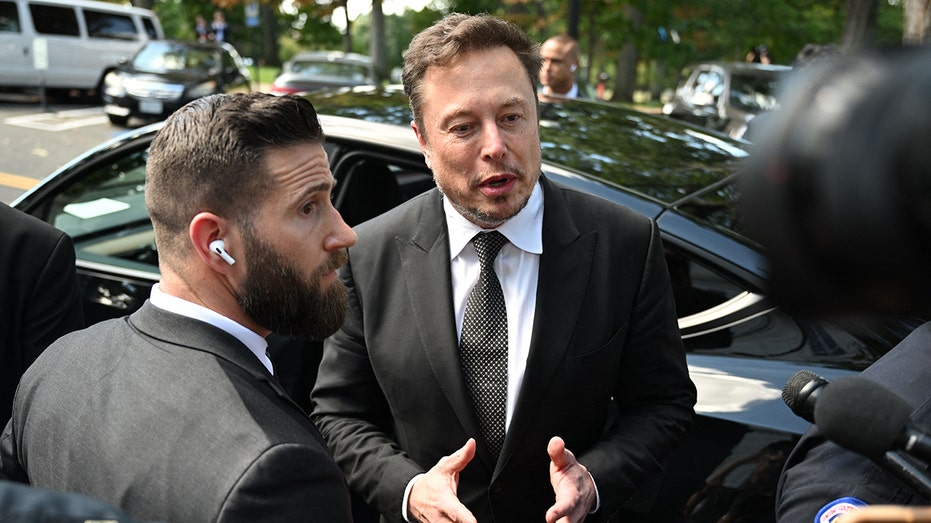 In March, Musk, a group of AI experts and executives called for a six-month pause in developing systems more powerful than OpenAI's GPT-4, citing potential risks to society.
This week, Congress is holding three separate hearings on AI. Microsoft President Brad Smith told a Senate Judiciary subcommittee on Tuesday that Congress should "require safety brakes for AI that controls or manages critical infrastructure."
Hawley expressed disgust with the "big cocktail party" at the Capitol. He and other conservatives have accused big tech companies of restricting conservative speech on their platforms and interfering with elections through censorship of right-leaning opinions labeled "misinformation." The most infamous example would be the suppression of the Hunter Biden laptop story reported by the New York Post in the weeks before the 2020 presidential election. 
"What we've learned is that tech CEOs have worked hand in glove with the Biden White House to censor conservatives, to censor parents, to suppress stories they don't like," Hawley told Fox News. "So, those are the people that we're now going to invite and tell us how to write laws with regard to artificial intelligence? I don't think so." 
MICROSOFT TO ASSUME AI COPYRIGHT LIABILITY FOR COPILOT USERS 
Hawley said he is concerned that artificial intelligence might be used to censor Americans online. 
"I mean, just look at, you know, chat GPT, these chat bots, if you haven't noted a noted political bias, you think about what that could do when turn toward election information, news coverage," Hawley said. "Senator Josh Hawley: [00:02:04] You know, people who are searching for information and AI gets involved and directs them towards, you know, lefty leaning stuff. I'm really worried about interference in elections." 
CLICK HERE TO READ MORE ON FOX BUSINESS      
He added that if the Senate takes "positive steps" towards regulating AI, "it won't be because of the forum." 
Reuters contributed to this report.