Josh Hawley wants to cap credit card interest rates and introduced legislation to do it
Hawley's plan comes as Americans' credit card debt topped $1T this year for the 1st time ever
Senator Josh Hawley, R-Mo., introduced new legislation this week to implement a federal cap on credit card interest rates as U.S. consumers rack up record-setting debt, but critics say the bill could have unintended consequences.
The proposal comes as American consumers' credit card debt surpassed $1 trillion for the first time ever in August, with credit card interest rates rising. As of mid-August, data from LendingTree indicated that the average interest rate on new credit card offers was 24.37% – the highest since the company began tracking rates in 2019 and an increase from 24.24% the prior month.
"People are just drowning in it, they are drowning in credit card debt and that $1 trillion mark is an all-time record," Sen. Hawley told FOX Business in an interview. "And thanks to Joe Biden, more and more people are having to use their credit cards to pay for basic expenses, gas, monthly rent, they just can't afford it month-to-month out of pocket and so if you miss a payment, you're in big, big trouble."
CREDIT CARD DEBT HITS $1T FOR THE FIRST TIME EVER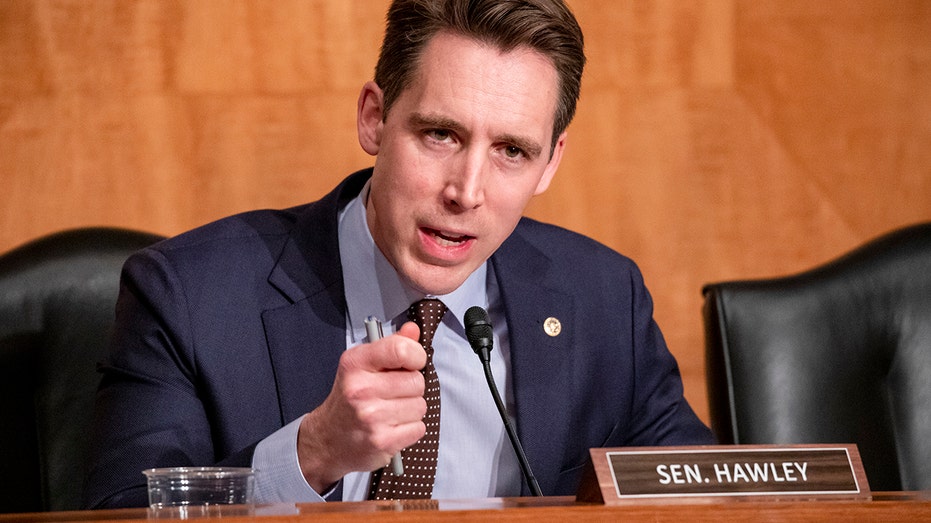 Hawley's bill – known as the Capping Credit Card Interest Rates Act – would cap credit card interest rates at an annual percentage rate (APR) of 18%, which would be inclusive of fees to prevent credit card providers from hiking other fees to offset the loss of revenue from higher interest rates. It would also expose creditors to civil liability if they violate the interest rate cap's requirements.
"You just can't convince me that these credit cards need to make more than 18% profit in order to be making plenty of cash. So they're doing great right now, they're making money hand over fist, they're really making gobs of money off people's misery," Hawley said. 
Matt Schulz, chief credit analyst at LendingTree, told FOX Business in an interview that he thinks the proposal is "very unlikely to become reality" but added, "It would be a really, really significant thing because right now the average interest rate on a new credit card offer is over 24% and there are plenty of cards out there now that have interest rates of around 30% or higher."
CREDIT CARD DEBT RISING IN DOUBLE-EDGED SWORD FOR THE ECONOMY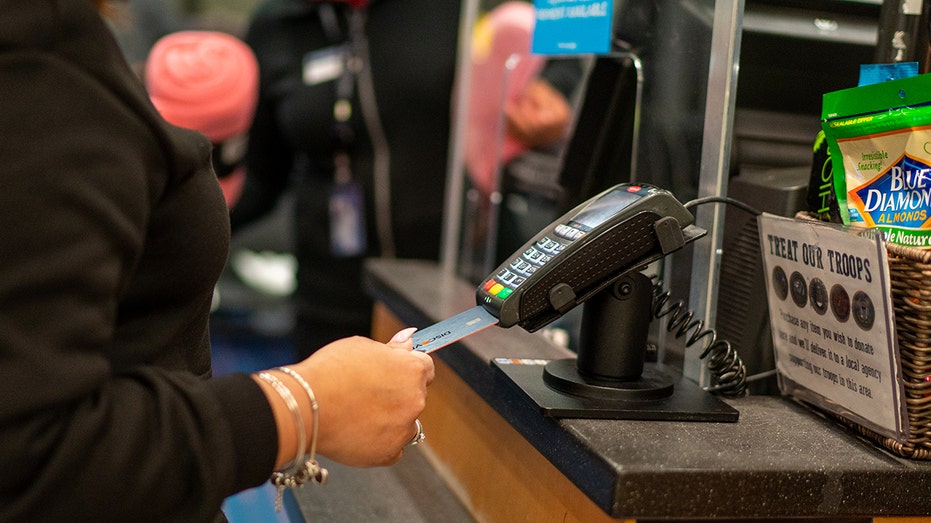 Schulz noted there is broad public support for credit card interest rate caps and cited a survey by LendingTree in October 2022 that found 80% of credit cardholders favored a cap while just 9% were opposed. 
The LendingTree survey also asked if cardholders still favored a cap if it meant individuals with imperfect credit could lose access to credit or if credit card rewards might be significantly reduced because, as Schulz explained, "Whenever a rate cap idea comes up, credit card issuers always talk about the fact that if a cap were to be implemented it would probably lead to restricted access for those with imperfect credit and a significant diminishing of credit card rewards."
The survey found that 54% still supported a cap if it reduced access for those with imperfect credit while 26% were opposed; 58% continued to support a cap if meant fewer rewards and 30% were opposed.
CREDIT CARD DELINQUENCIES ARE ON THE UPSWING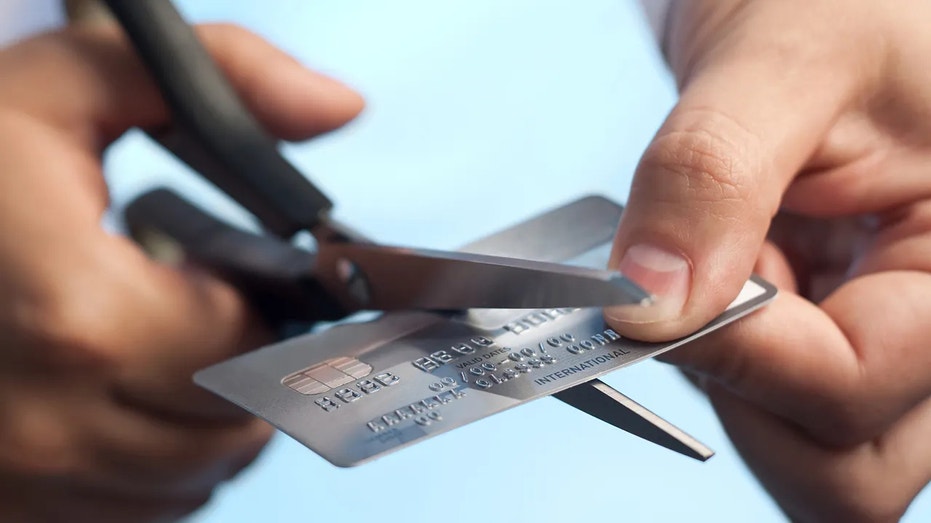 Schulz added, "Credit card issuers and banks are all about managing risk, and if credit card interest rates get capped, then that restricts their ability to assign interest rates based on risks so there would be potentially less of an appetite among credit card issuers to take a risk on someone who doesn't have great credit than there is now because they wouldn't be able to charge the rates they charge today."
Capping credit card interest rates is not a new idea. Interest rates on cards issued by federal credit unions are capped at 18%, the same as Hawley's bill, but Schulz noted that also serves as an example of how such caps can impact consumers' access to rewards.
"There would still be credit card rewards because federal credit unions have an 18% cap on loan interest rates and you still find rewards on those cards, but those rewards aren't as lucrative and will probably never be able to match the types of rewards you can get from big credit card issuing megabanks," Schulz explained.
ALL INCOME BRACKETS NOW LIVING PAYCHECK TO PAYCHECK: STUDY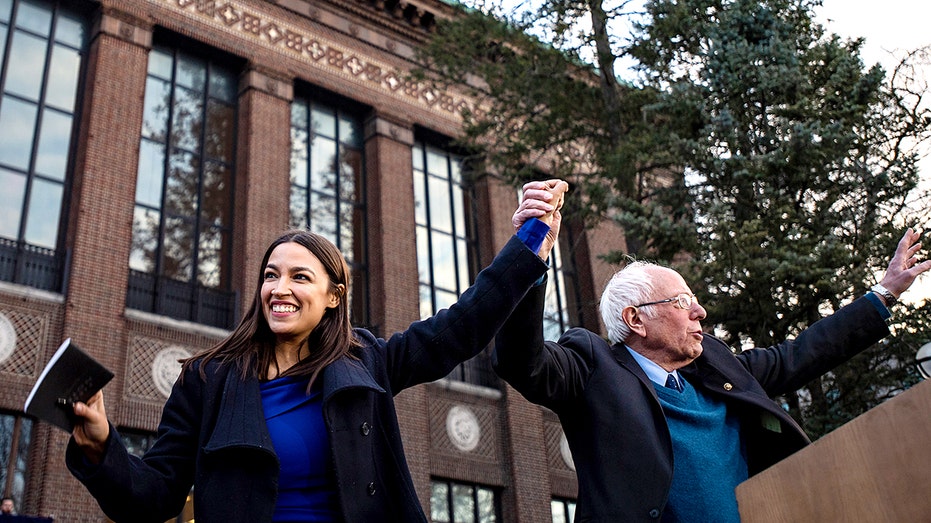 Congress has considered credit card interest rate cap proposals covering non-credit unions in the past. In 1991, the Senate voted 74-19 on an amendment that would have capped credit card rates at 14%, although the provision was later removed from the underlying bill on its way to becoming law.
Just four years ago in 2019, Sen. Bernie Sanders, I-Vt., and Rep. Alexandria Ocasio-Cortez, D-N.Y., introduced the "Loan Shark Prevention Act" in both chambers. The proposal would have capped rates at the lesser of 15% or a lower state interest rate cap, although it did not receive a vote in either chamber and has not been reintroduced as a standalone measure since then.
GET FOX BUSINESS ON THE GO BY CLICKING HERE
Despite those prior measures falling short of the finish line, Hawley said he is hopeful his proposal will move forward.
"I certainly hope it would draw bipartisan support, broad bipartisan support… There has been bipartisan support for this in the past," Hawley said citing the federal credit union cap and the Senate's 1991 vote. "We are at record high levels of credit card debt for consumers. The time to act is now."