Military expert unveils what tourist-posing Chinese nationals want at US sensitive sites
FBI, DOD reports 100+ incidents of Chinese nationals posing as tourists to breach US military sites
Following a bombshell report regarding China's latest espionage attempts, one former U.S. military official revealed precisely what the nationals-posed-as-tourists are looking for at various government sites across America.
"They want a global military power projection capability that's very hard to build, took us decades," Heritage Foundation senior fellow Michael Pillsbury said on "Mornings with Maria" Tuesday. "They're trying to cheat and go much faster."
The FBI and Department of Defense have reportedly tracked more than 100 incidents of Chinese nationals posing as tourists to attempt to breach U.S. military bases and other federal sites.
Those responsible, dubbed "gate crashers," range from Chinese nationals detected crossing into a U.S. missile range in New Mexico, to scuba divers caught swimming in murky waters near a U.S. government rocket launch site in Florida, several U.S. officials recently told The Wall Street Journal.
BIDEN ADMIN SEEKS TO BOOST TOURISM, TRADE WITH RAIMONDO'S CHINA VISIT
The growing trend represents a potential espionage threat, as authorities believe the Chinese government, in some cases, is compelling nationals into service in order to test out and report back about security practices at the installations.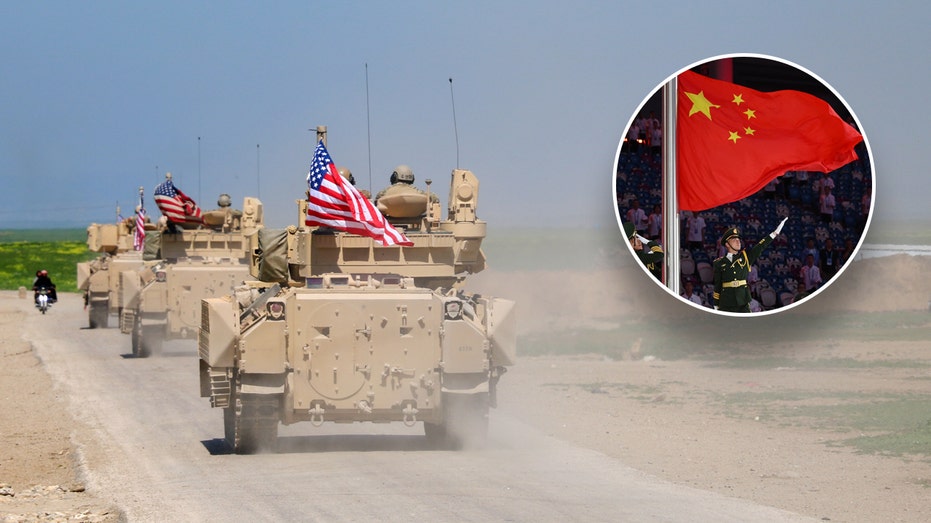 "There's a pattern here, and the pattern is a very slow, below-the-threshold approach," Pillsbury said. "They don't want to scare us into a Sputnik reaction or a Pearl Harbor kind of reaction. They want us to keep on sleeping."
According to the military expert, China was likely attempting to "spy" on America's space program in Florida, SEAL Team Six in Virginia and middle-range missile capabilities in New Mexico.
"They want a global expeditionary capability, learning how to do it," Pillsbury expanded. "They have other means of espionage and intelligence collection, but this is pretty flagrant to have tourists claim that they're lost and then come in with cameras and recording devices."
The FBI told Fox News Digital in a statement on Monday that the Chinese government is engaged in "a broad, diverse campaign of theft and malign influence" without regard for international laws.
"In coordination with our defense and intelligence community partners, along with state and local law enforcement, the FBI is committed to protecting our national security and defense information from the Chinese government's actions and ultimately, their efforts to undermine our democracy and those who defend it," an FBI spokesperson said.
Pillsbury further criticized the Biden administration's foreign policy approach to China, claiming the president's initiatives show "appeasement."
GET FOX BUSINESS ON THE GO BY CLICKING HERE
"Biden is trying to have it both ways. To claim he's tough last year, but this year to be pursuing an entirely different approach, I think is kind of dangerous," he said. "But the Chinese are very happy. Their praise for Biden has gone up a lot just in the last month or so in their press."
"I don't know how Biden's going to claim he's tough on China when he has scenes like this," Pillsbury continued. "It's kind of embarrassing."
Fox News' Danielle Wallace contributed to this report.