Musk says AI industry needs a 'referee,' but Congress is 'not yet' ready to champion role
Musk among tech leaders who gathered for Senate AI Forum in Washington, DC
Tesla CEO Elon Musk said Wednesday on the sidelines of the first-ever bipartisan Senate AI forum that it is "important for us to have a referee" when it comes to regulating artificial intelligence, but Congress is "not yet" ready to step into that role. 
Musk made the comment to FOX Business' Hillary Vaughn and other reporters gathered in Washington, D.C., after meeting with Meta's Mark Zuckerberg, OpenAI CEO Sam Altman, Microsoft Founder Bill Gates and other tech leaders on Capitol Hill. Sen. Mike Rounds, R-S.D., co-moderated the forum alongside Senate Majority Leader Chuck Schumer, D-N.Y. 
"I think this meeting may go down on history as being very important to the future of civilization," Musk said, noting that at one point, Schumer asked everyone in the room to raise their hands in they were in favor of AI regulation. "And I believe almost everyone did. So that's a good sign." 
Musk also said, "I think the probability of there being some sort of AI regulatory agency that stands on its own, similar to the FAA or FCC is likely at some point" in America's future. 
OPENAI CEO SAM ALTMAN SPEAKS ABOUT 'CHANGES' IN LABOR MARKET WITH TECH REVOLUTIONS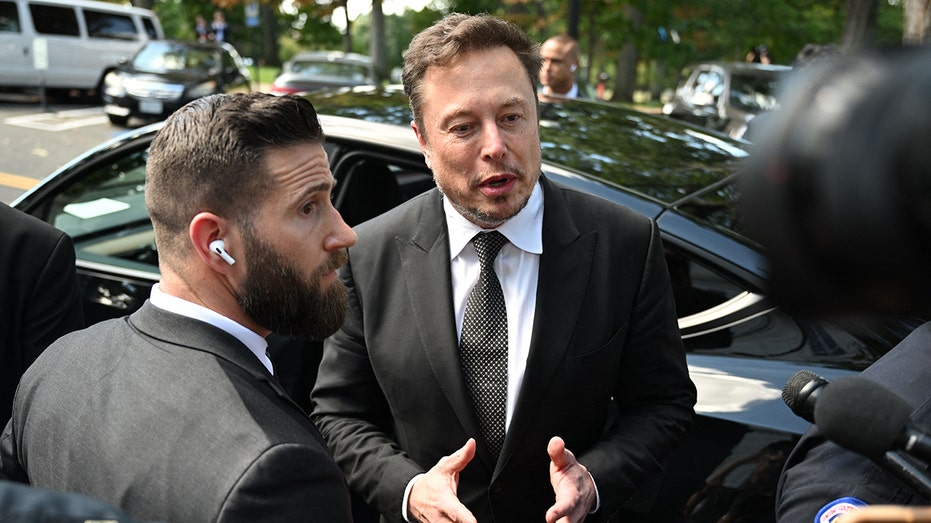 But he added that he thinks Congress is "not yet" ready to sufficiently regulate AI. 
"The sequence of events will not be jumping in at the deep end and making rules. It starts with insight," he told reporters. "You start with a group formed to create insights to understand the situation. Then you have proposed rulemaking. You'll get some objections from industry or whatever, and then ultimately, you get sort of a consensus on rulemaking, that rulemaking then becomes law or regulation." 
MUSK, ZUCKERBERG, OTHER TECH GIANTS DESCENE ON CAPITOL HILL FOR SENATE AI FORUM 
Musk said the key point of the meeting was that "it's important for us to have a referee, just as you have a referee in a sports game, or all sports games and that the games are better for it to ensure that there's players that obey the rules, play fairly. 
"I think it's clear that there's a strong consensus . . . that there should be some AI regulation, that it would be in the best interest of the people to do so," he concluded. "And I think we'll probably see something happen. I don't know what on what timeframe or exactly how it will manifest itself." 
CLICK HERE TO READ MORE ON FOX BUSINESS        
Before leaving, Musk also said, "There is some chance above zero that AI will kill us all. I think it's low, but there is some chance." 
FOX Business' Hillary Vaughn contributed to this report.