President Biden plans Michigan trip to support UAW workers as strike expands to 20 states
The United Auto Workers union expanded its strike Friday
President Biden will be visiting Michigan on Tuesday to support United Auto Workers union members on strike.
Little details have been released regarding the upcoming Sept. 26 trip, but Biden posted on X, formerly known as Twitter, that he'll join the picket line with UAW workers.
"Tuesday, I'll go to Michigan to join the picket line and stand in solidarity with the men and women of UAW as they fight for a fair share of the value they helped create," Biden said. "It's time for a win-win agreement that keeps American auto manufacturing thriving with well-paid UAW jobs."
Biden's announcement comes as the UAW union on Friday expanded its strike against the Big Three Detroit automakers.
UAW STRIKE HAS ALREADY COST THE US ECONOMY $1.6B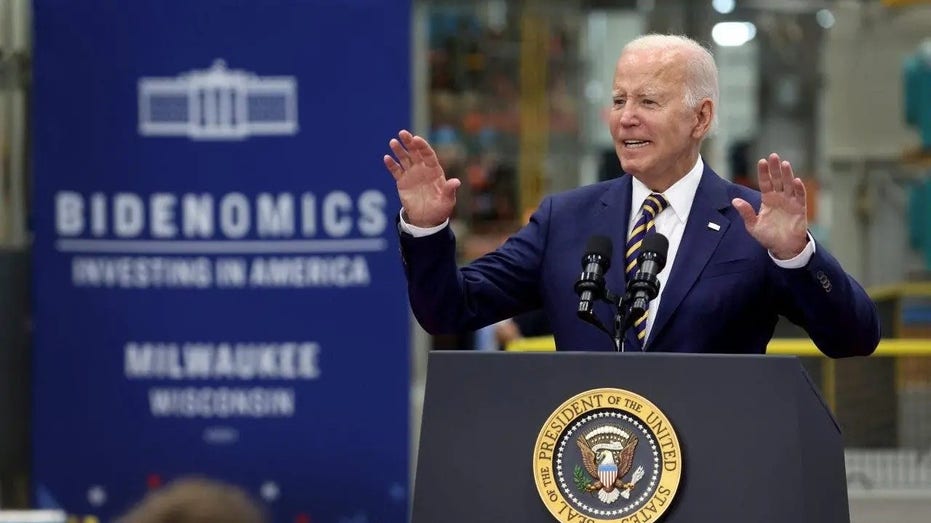 Workers walked out of 38 parts-distribution centers operated by General Motors and Jeep and Ram owner Stellantis in 20 states.
Ford has met some of the union's demands and avoided more strikes, UAW President Shawn Fain said during a presentation to members.
"We've made some real progress at Ford," Fain said. "We still have serious issues to work through, but we do want to recognize that Ford is showing that they are serious about reaching a deal. At GM and Stellantis, it's a different story."
BIDEN ADMINISTRATION DISCUSSES EMERGENCY AID FOR SMALLER AUTO SUPPLIERS AMID UAW STRIKE THREAT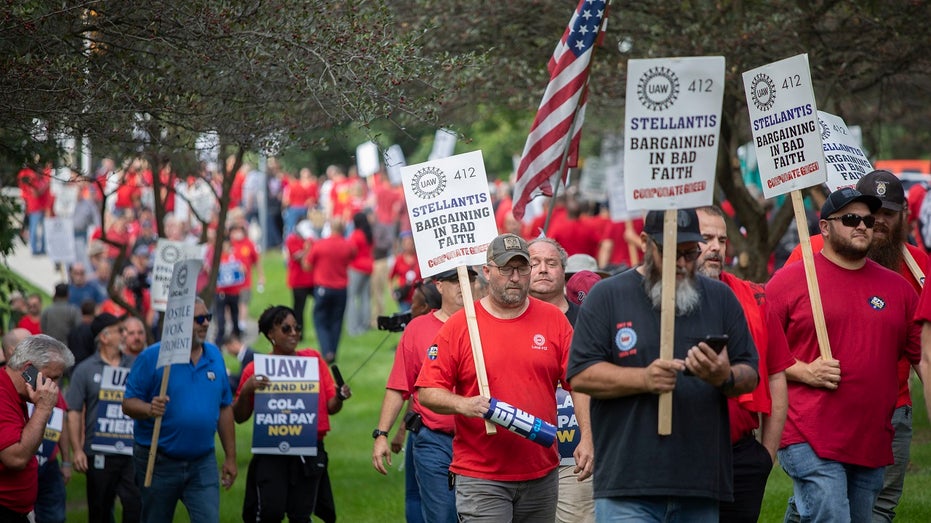 GM and Stellantis thus far have rejected union proposals for cost-of-living increases, profit sharing and job security, Fain said, saying they "are going to need some serious pushing."
GM said it presented five "historic" offers which cover wages and job security, calling the latest move unnecessary.
"Today's strike escalation by the UAW's top leadership is unnecessary," GM said in a statement. "The UAW leadership is manipulating the bargaining process for their own personal agendas."
GET FOX BUSINESS ON THE GO BY CLICKING HERE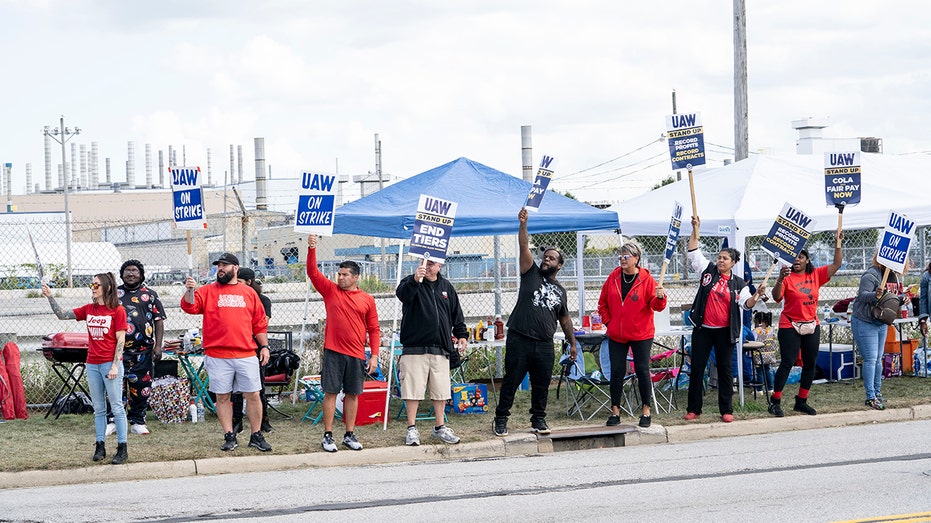 Stellantis on Thursday said it made "a very competitive offer" to the union which pays all current full-time hourly employees between $80,000 and $96,000 within four years and seven months, allowing for "workforce stability" during that time.
According to Stellantis, the UAW union hasn't responded to the offer.
FOX Business' Megan Henney and the Associated Press contributed to this report.