President Biden warns UN to 'make sure' AI does not 'govern us'
Biden, at UN General Assembly in New York, calls AI a technology with 'enormous potential and enormous peril'
President Biden warned the U.N. General Assembly Tuesday that the world needs to make sure it governs artificial intelligence and "not the other way around, having it govern us." 
Biden, speaking in New York City, said "emerging technologies such as artificial intelligence hold both enormous potential and enormous peril." 
"We need to be sure they are used as tools of opportunity, not as weapons of oppression," the president said. "Together with leaders around the world, the United States is working to strengthen rules and policies so AI technologies are safe before they're released to the public. To make sure we govern this technology, not the other way around, having it govern us. 
"And I'm committed to working through this institution and other international bodies and directly with leaders around the world, including our competitors, to ensure we harness the power of artificial intelligence for good, while protecting our citizens from its most profound risk," Biden added. "It's going to take all of us. I've been working on this for a while." 
BIDEN CALLS FOR 'NEW APPROACHES' TO GLOBAL CHALLENGES IN UN SPEECH 
Biden's comments come a week after the first-ever bipartisan Senate AI forum was held on Capitol Hill in Washington, D.C. 
Tesla CEO Elon Musk had said last Wednesday on the sidelines of that event that it is "important for us to have a referee" when it comes to regulating artificial intelligence, but Congress is "not yet" ready to step into that role.  
MUSK SAYS AI INDUSTRY NEEDS A 'REFEREE,' BUT CONGRESS IS 'NOT YET' READY TO CHAMPION ROLE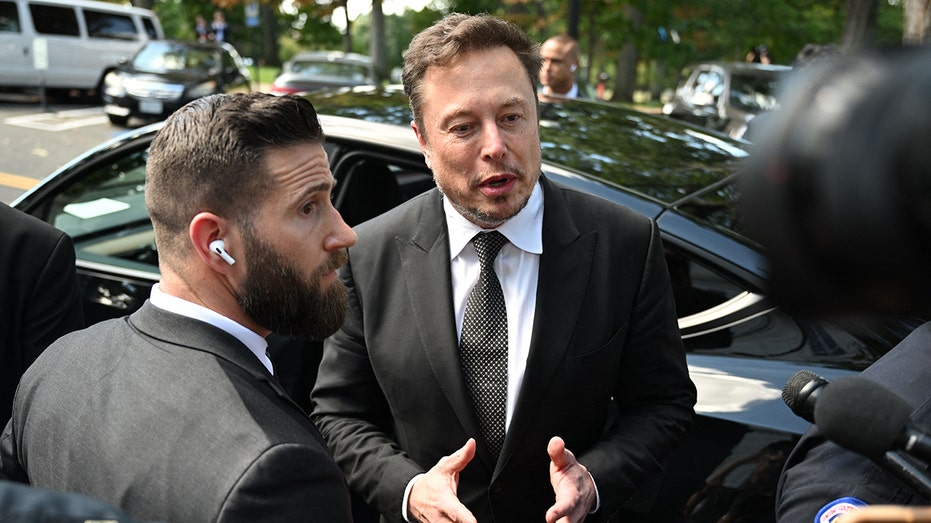 Musk made the comment after meeting with Meta's Mark Zuckerberg, OpenAI CEO Sam Altman, Microsoft founder Bill Gates and other tech leaders. Sen. Mike Rounds, R-S.D., co-moderated the forum alongside Senate Majority Leader Chuck Schumer, D-N.Y.  
"I think this meeting may go down on history as being very important to the future of civilization," Musk said, noting that at one point, Schumer asked everyone in the room to raise their hands if they were in favor of AI regulation. "And I believe almost everyone did. So that's a good sign."  
CLICK HERE TO READ MORE ON FOX BUSINESS        
Musk also said, "I think the probability of there being some sort of AI regulatory agency that stands on its own, similar to the FAA or FCC, is likely at some point" in America's future.