Ramaswamy woos pro-crypto voters, says he'll build new policy framework for digital assets
Ramaswamy said he has nearly completed his vision to regulate the $1T crypto industry
Republican presidential hopeful and billionaire entrepreneur Vivek Ramaswamy is determined to get pro-cryptocurrency voters on his side.
Ramaswamy was the headline guest at the annual conference by crypto data firm Messari on Wednesday in New York City. In an interview with the firm's CEO, Ryan Selkis, Ramaswamy told the crowd – comprised mostly of crypto enthusiasts – that if he is elected, he will implement his own crypto policy framework, a version of which he plans to release before Thanksgiving.
This new approach, he said, will include ending the current regime led by Securities and Exchange Commission Chairman Gary Gensler, which crypto-industry executives and pro-crypto government officials have railed against, terming it "regulation by enforcement."
TOP CRYPTO STATE REGULATOR TO STEP DOWN, HEADED TO PRIVATE SECTOR
Ending Gensler's "reign of terror" – as his enforcement agenda is known in the crypto industry – is "one thing a president can fix," Ramaswamy told the receptive crowd.
In fact, Ramaswamy said he would include the SEC and its 4,500 staff members in his proposed overhaul of government bureaucracy. If elected, Ramaswamy says he plans to cut the federal government workforce by 75% during his first term in office and eradicate three-letter agencies like the FBI and the Department of Education.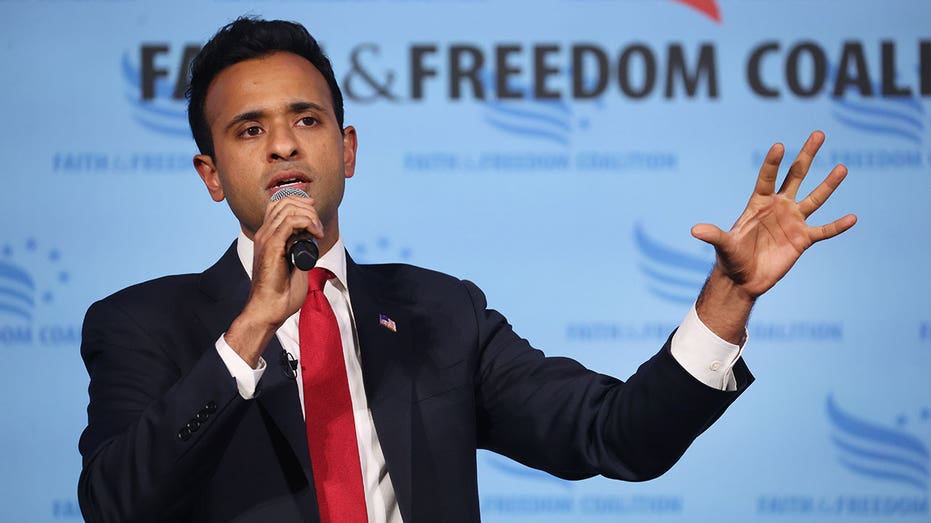 An SEC spokesperson did not respond to request for comment.
During the interview, Ramaswamy said he has nearly completed his vision to regulate the $1 trillion crypto industry, and once he does, he will release it to the public as a so-called white paper. 
"We're about 75% of the way there," he said. "We want to get feedback before this is finalized."
Selkis, a Ramaswamy donor, said at the event he had seen the framework and confirmed it was around three-quarters of the way completed. Following the event, Selkis said in a post on X, formerly known as Twitter: "I hosted a private event with Vivek after our fireside and he is excellent (and deep) on crypto far beyond what he even shared on stage today. Impressive. That was the one word I heard from everyone walking out of the event. He's the real deal and he isn't 80."
Ramaswamy could not immediately be reached for comment. This reporter was first to report Ramaswamy's comments on X on Wednesday afternoon.
GOP TAKES ON FEDERAL RESERVE IN BATTLE OVER DIGITAL DOLLAR
A comprehensive regulatory framework to regulate the crypto industry has been elusive with Democrats controlling the Senate and the White House supporting Gensler's current approach. Gensler believes under current law, the SEC has jurisdiction over the industry and is demanding that companies comply with various SEC rules or face regulatory action.
Republicans in Congress and top executives in the crypto industry say that's not the case – the securities laws are murky, and Gensler is overstepping his authority. The SEC recently suffered a setback in its regulatory approach after a federal judge rejected part of its claims that the digital token XRP is an unregistered security if it is held by individuals and purchased through an exchange.
In July, the House Financial Services Committee passed a bill titled the Financial Innovation and Technology for the 21st Century Act, which will take the power to regulate crypto solely from the SEC and split it with the Commodity Futures Trading Commission, which has approached crypto regulation with a lighter touch.
GET FOX BUSINESS ON THE GO BY CLICKING HERE
Ramaswamy has gained in the polls of late but remains far behind GOP frontrunner, former President Donald Trump. As Ramaswamy seeks votes, he has billed himself as the most crypto-friendly candidate in the race, accepting donations in bitcoin and pledging to "dismantle managerial bureaucracy."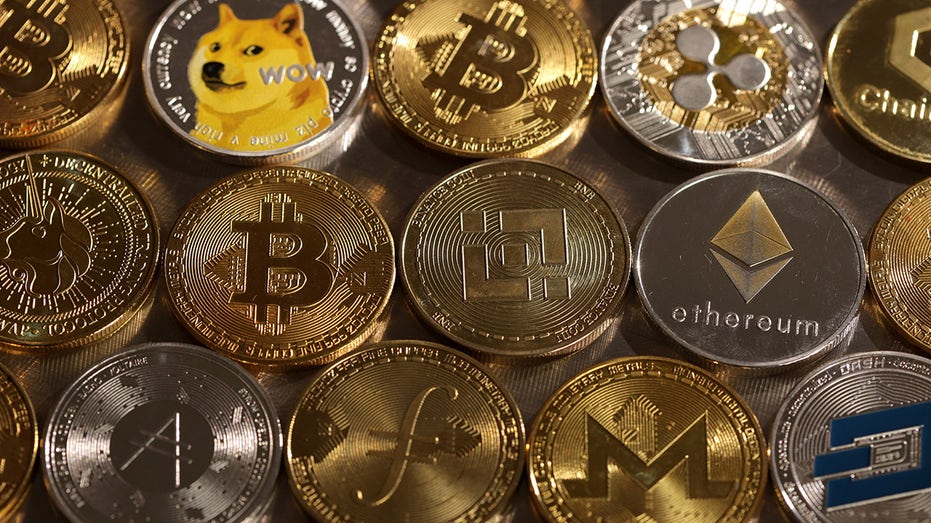 Trump, for his part, has not given his official stance on cryptocurrency, although recently released financial disclosure forms from the Office of Government Ethics show the former president currently holds up to $500,000 in digital assets.
GET THE LATEST UPDATES FROM THE 2024 CAMPAIGN TRAIL, EXCLUSIVE INTERVIEWS AND MORE AT OUR FOX NEWS DIGITAL ELECTION HUB
Ramaswamy will appear alongside his fellow GOP presidential candidates on Sept. 27 at the second Republican debate hosted by FOX Business at the Reagan Library in Simi Valley, California.