Sen. Ted Cruz explains how your 401(k) may be politicized
Cruz slammed President Biden for putting politics over Americans' savings
The Senate dealt a major blow to the Biden administration on Wednesday, formally striking down a rule which would encourage private retirement plan fiduciaries to consider environmental, social and governance (ESG) factors when making investment decisions. 
Sen. Ted Cruz, R-Texas, joined "Varney & Co" on Thursday to discuss what impact the Biden administration's "politicization" efforts could have on Americans' investments. 
"This is your retirement that Joe Biden has said his politics matters more than your retirement, and he's perfectly happy for you to take the hit," Cruz said. 
Last month, Sen. Mike Braun, R-Ind., and Rep. Andy Barr, R-Ky., introduced the bipartisan disapproval resolution, which has the backing of all GOP senators, Democratic Sen. Joe Manchin of West Virginia and more than 100 organizations.
DESANTIS WARNS ESG MOVEMENT DRIVEN BY 'WOKE' CORPORATE CEO BULLIES IN NEW BOOK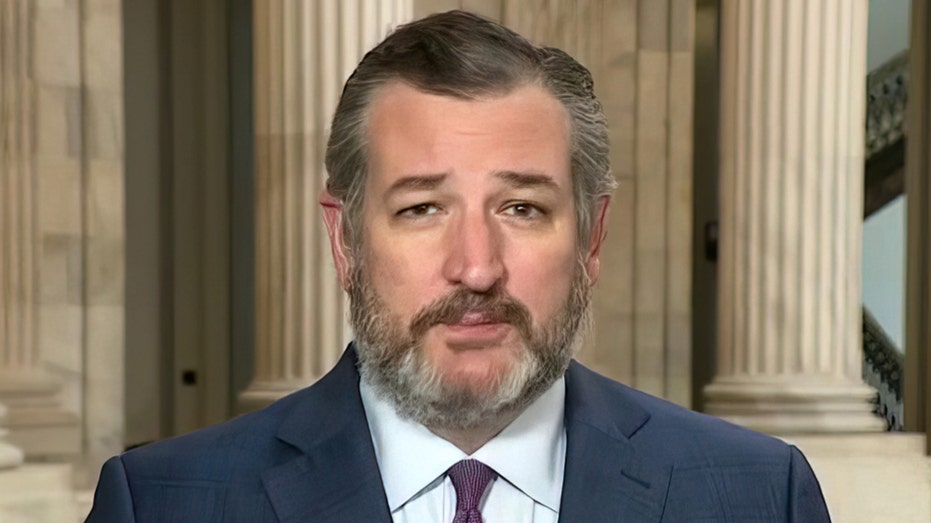 GOP senators discussed the legislation during a press conference Wednesday, saying the Biden administration's move with the ESG rule had "a certain irony," given the administration's rhetoric of working for the American public. 
"And there's a certain irony here, since [the Biden administration] always billed themselves as actually caring about the person who's struggling. People are going to struggle more because of this rule," Sen. Bill Cassidy, R-La., said during the press conference.
"This weaponizes their retirement accounts against both their future, but also their present," he continued.
"There are enormous consequences to Joe Biden being president." 
Cruz said Thursday that the ramifications on Americans' investment accounts would be detrimental, putting politics over helping Americans.
"'Global ESG funds have underperformed the broader market in the past five years, returning an average of 6.3% a year, compared with 8.9% for broader funds, which means an investor who put $10,000 into an average global ESG fund in 2017 would have $13,573 today, roughly $1,720 less than if they'd put it into a non-ESG portfolio,'" Cruz said, quoting an article from Bloomberg. 
ARE YOU INVESTING IN WOKE POLITICAL ACTIVISM? 5 QUESTIONS YOU NEED TO ASK
Rallying bipartisan support, the measure, which only required a simple majority to pass, passed the threshold in a 50-46 Senate vote Wednesday. The House of Representatives passed it Tuesday in a 216-204 vote, with only one Democrat voting for the bill.
"The Senate stood together with a bipartisan vote yesterday and reversed this and said you ought to be able to save for your retirement without politicians impacting and hurting your savings," Cruz said. 
Cruz claimed that the proposed ESG rule highlights a larger trend of politicization within the Biden administration, specifically the politicization of the Justice Department. 
The Texas senator argued that Attorney General "Merrick Garland [is] the most political, the most partisan attorney general we have ever seen."
"The Department of Justice and the FBI have been weaponized," he added. "They've been politicized."
CLICK HERE TO READ MORE ON FOX BUSINESS
While Congress has successfully halted Biden's ESG push, the bill will head to Biden's desk, where it is expected to be vetoed.
"There are consequences to elections," Cruz said. "There are enormous consequences to Joe Biden being president."
Fox News' Kelly Laco contributed to this report.