Stuart Varney: Biden invokes 'climate change for everything' to keep the anxiety going
Climate change loses its clout if other factors are to blame for natural disasters, Varney argues
During his "My Take," Tuesday, "Varney & Co." host Stuart Varney discussed why Biden seems to cite climate change for every natural disaster, arguing the president needs to keep the focus on climate to appease the environment crowd and think tanks who have no room for the slightest hint of skepticism.
STUART VARNEY: Wildfires. Climate change. Floods. Climate change.
The mass migration of Central America to North America. Climate change.
BIDEN TO UNVEIL $600 MILLION IN ADDITIONAL CLIMATE SPENDING
At least according to Vice President Harris, who was looking for the root causes of the migrant crisis.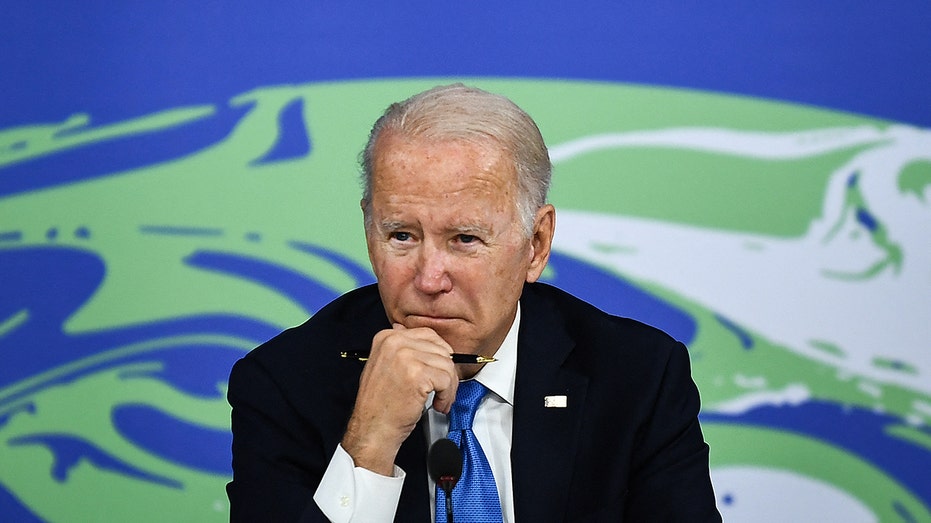 The president, in his rambling news conference in Vietnam, said, "There's a lot of lying dog-faced pony soldiers out there about global warming."
You get the point. Climate change is invoked for everything, and if you're not on board, well, you're a "lying dog-faced pony soldier."
BIDEN CLIMATE REGULATION COULD JEOPARDIZE NEARLY MILLION JOBS, TANK ECONOMIC ACTIVITY BY BILLION: STUDY
All right, now this. 
The leader of a climate think tank published a study in a prestigious magazine, showing that warming temperatures increased the likelihood of wildfires in California. 
There's the link. Climate change and wildfires.
But a few days later, the researcher turned around and said his study failed to take account of other factors, that could encourage wildfires. 
He had focused on climate, to the exclusion of, say, forest management.
Uproar in the climate industry and you know why. 
BIDEN'S EPA HAS COORDINATED WITH LEFT-WING ECO GROUPS TIED TO LIBERAL DARK MONEY NETWORK
If other factors aggravate natural disasters, climate loses its clout. 
Why turn the whole world upside down if climate change is not entirely to blame?
The climate crowd has to keep the anxiety going. They can't allow the scare to recede. 
University climate departments and think tanks have no room for the slightest hint of skepticism. 
Climate is their religion. They are zealots. 
JOHN KERRY'S CLIMATE OFFICE RIFE WITH TIES TO FAR-LEFT GREEN GROUPS
Surely it's time for balanced research. Disasters are complex events. 
If they are always studied in terms of climate, climate, climate, credibility is lost, and voters turn off.