Stuart Varney: Biden's 'catastrophic' Afghanistan withdrawal led to a new world order
America's 'enemies and rivals' are ready to take advantage of an aging Biden, Varney warns
During his "My Take," Tuesday, "Varney & Co." host Stuart Varney discussed the alliance emerging between China, Russia, Iran, and North Korea, warning there is a clear global divide that was brought on by a weakened America with an aging President Biden in charge.
STUART VARNEY: It started with the catastrophic withdrawal from Afghanistan. 
I say catastrophic because the president's standing and America's standing went downhill from there. 
CHINA EXPERT WARNS US ON 'EDGE OF WAR' AMID MOUNTING CHALLENGES WITS ADVERSARY
Russia invaded Ukraine. China backed them. Iran supplied drones to Putin.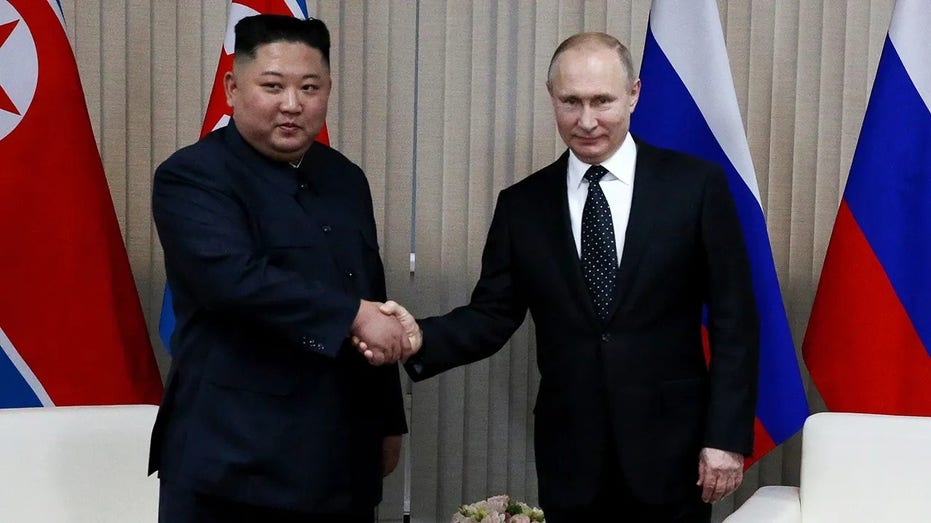 Now, news that North Korea's Kim Jong Un will visit Moscow, probably to work out weapons for food program. 
Oh, and China's Xi Jinping will not attend this week's G20 summit. 
RUSSIA, CHINA CONTINUE ENERGY COOPERATION DESPITE SANCTIONS
Add it all up, and it's clear, the new world order is taking shape. It's dictators against democracy.
China, Russia, Iran, and North Korea versus America, Europe, Japan India, and Australia. 
It's a clear divide and America's weakness brought it on. Biden is at the center of it. 
Our enemies and rivals see an aging president, unable to respond quickly and effectively to challenges. 
They jump into the power vacuum. They know that 3 out of 4 Americans don't want him to run for another term. 
BIDEN'S AGE CANNOT BE IGNORED ANY LONGER: VARNEY
He's too old. They think they have him on the run.
It's hard to believe this new world order would have taken shape if Donald Trump were still president.
One last point. The First Lady tested positive for COVID. 
The president leaves for a foreign trip the day after tomorrow. 
He has not tested positive, but coughed a lot at a speech over the weekend. 
If he doesn't make the trip, perhaps Vice President Harris could go? What would China and Russia make of that?