Stuart Varney: Democrats are plotting to replace Kamala Harris
The process has started to potentially install Gavin Newsom as vice president, Varney argues
During his "My Take" on Monday, "Varney & Co." host Stuart Varney discussed Democrats' "anxiety" over the president's ability to win a second term, arguing the best way to convert a losing Biden-Harris ticket into a winner is to push aside its weakest link, which is Kamala Harris.
STUART VARNEY: Among Democrats, there is intense anxiety about the president's ability to serve a second term. 
You've seen the polls. You know the story. He's too old and too frail. So what are the Democrats doing about this?
DEMOCRAT CONCERNS ABOUT BIDEN'S AGE, HARRIS' POLL NUMBERS MOUNTING IN RECENT WEEKS
They seem to be focusing on Vice President Harris. If she could somehow be persuaded to leave, voters' fears about a Harris presidency would go away. 
The process has already started. Top Democrats undermining her position. 
Former Speaker Nancy Pelosi was asked three times if Harris was the best candidate. She could not bring herself to say yes. 
DEMOCRATS KNOW THE BIDEN-HARRIS TICKET IS NOT ELECTABLE: VARNEY 
Maryland Democrat Jamie Raskin also refused a ringing endorsement.
To get her out, the L.A. Times suggests Sen. Feinstein resign and California Gov. Newsom appoints Harris to take her place in the Senate.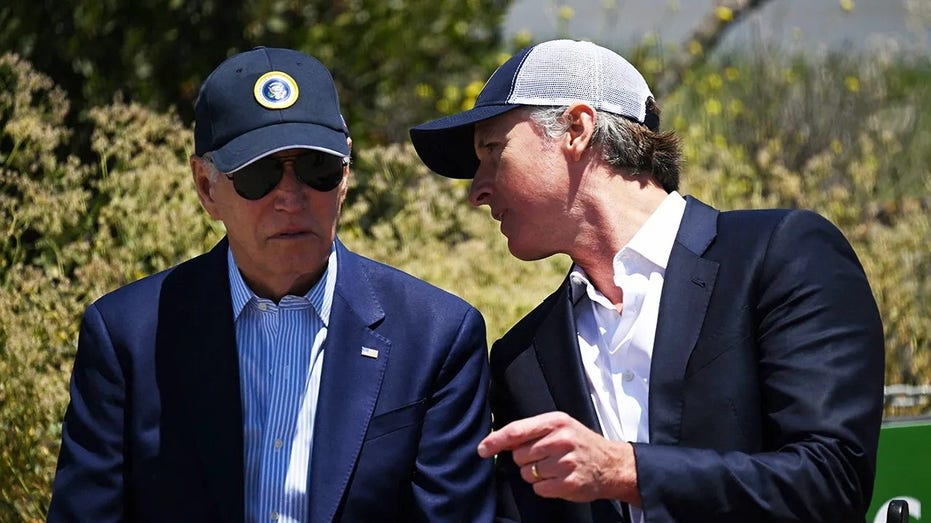 Biden then makes Newsom vice president. Voilà! A brand-new vice president who could credibly move into the Oval Office.
The problem is getting her to agree to step aside. One of the ladies on "The View" suggested Biden would lose the Black vote if Harris were removed.
PRESIDENT'S 'BIDENOMICS' MESSAGING MAY NOT HAVE EFFECT ON AMERICANS HE THINKS IT DOES, NEW POLL FINDS
That is a fallback on identity politics, that being Black and female makes up for incompetence. 
The president is trying to give her a role where she can be successful. Harris has been sent on a nationwide college tour, rallying the youth vote. 
But look at this CBS poll. Forty-two percent of Americans feel Harris has made them feel worse about the Biden administration. Only 32% believe Harris is ready to assume the presidency.
Getting the president to step aside voluntarily would be difficult. Retirement is his call. 
The people close to him say he is determined to stay. 
Therefore, the best way to convert a losing ticket to a ticket with a chance of success is to somehow push aside the weakest link, Kamala Harris.