Stuart Varney: Don't expect Biden to follow Britain's bold lead on climate change
'The Greens' have a firm grip on climate policy and won't let Biden change it, Varney argues
During his "My Take" on Thursday, "Varney & Co." host Stuart Varney reacted to U.K. Prime Minister Rishi Sunak announcing a shift in Britain's climate agenda by delaying its ban on the sale of gas-powered cars. Varney argues a similar change is unlikely to take place in the U.S. because Democrats and "the Greens" won't let Biden reverse policy.
STUART VARNEY: The alarm bells are ringing in "green circles" all over the world. 
Britain has reversed course on climate. Prime Minister Rishi Sunak dropped a bomb on the Greens.
UK PRIME MINISTER RISHI SUNAK MAKES CLIMATE ACTIVISTS SEETHE IN BOLD MOVE FOR ENERGY INDEPENDENCE
Two main points: The ban on new gas-powered cars has been delayed until 2035. They were supposed to be gone by 2030. 
All kinds of energy efficiency regulations have been either canceled or loosened.
Sunak is doing this because, he says, "It can't be right for Westminster (the government) to impose such significant costs on working people."
BIDEN TO UNVEIL $600 MILLION IN ADDITIONAL CLIMATE SPENDING
In other words, he knows voters are fed up with the cost of this forced march to this wonderful new green world.
I'm not surprised. Who wants to be told you've got to get new appliances? 
You've got to get an electric car and the government is going to inspect your house and your office just to make sure you're doing the right thing for the climate.
Next question. Could the Biden team do the same thing here? Answer: Probably not.  
The Greens run the Democrat Party these days. They won't give an inch. They want to push you around. 
Biden plans a "civilian climate corps." 
KAMALA HARRIS' 'CLIMATE ANXIETY' RAISES SERIOUS QUESTIONS: VARNEY
That is, an army of young people, employed by the government to work on climate projects. 
The "civilian climate corps" gets $10 billion worth of funding in the infrastructure bill.
Can you imagine? Activists knock on your door and tell you how to live.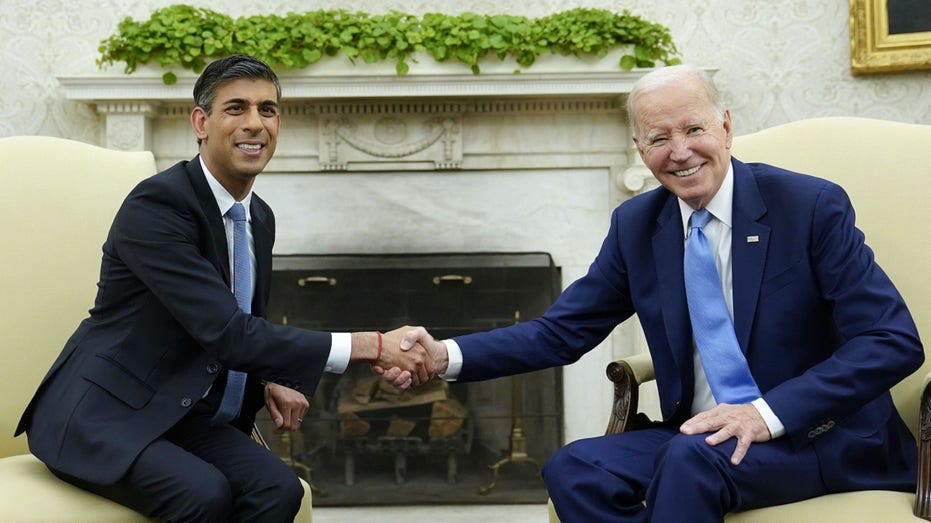 In Britain, the prime minister has retreated because he knows current climate policy doesn't work with voters.
Don't hold your breath for any retreat here. 
The Greens have a firm grip on climate policy, and they're not going to let the president change it.
FOR MORE FOX BUSINESS CLICK HERE