Stuart Varney: Kamala Harris' 'climate anxiety' raises serious questions
A vice president that 'failed at everything' should not be elevated to the Oval Office, Varney argues
During his "My Take," Wednesday, "Varney & Co." host Stuart Varney discussed Kamala Harris' claims about "climate anxiety," wherein she tells young people to rethink buying a home or having kids. Varney argued the vice president's remark is not "serious politics" and, rather, raises more questions about a Biden-Harris ticket.
STUART VARNEY: I don't know how to characterize the most recent statement from Kamala Harris.
Here's what she has to say about "climate anxiety."
KAMALA HARRIS SAYS BIDEN ADMIN HAS REDUCED HEAT, ELECTRIC COSTS AMID RECORD PRICES
KAMALA HARRIS: "I've heard young leaders talk to me about a term they've coined called climate anxiety, which is fear of the future and the unknown, of whether it makes sense for you to even think about having children. Whether it makes sense to think about aspiring to buy a home. What will this climate be?"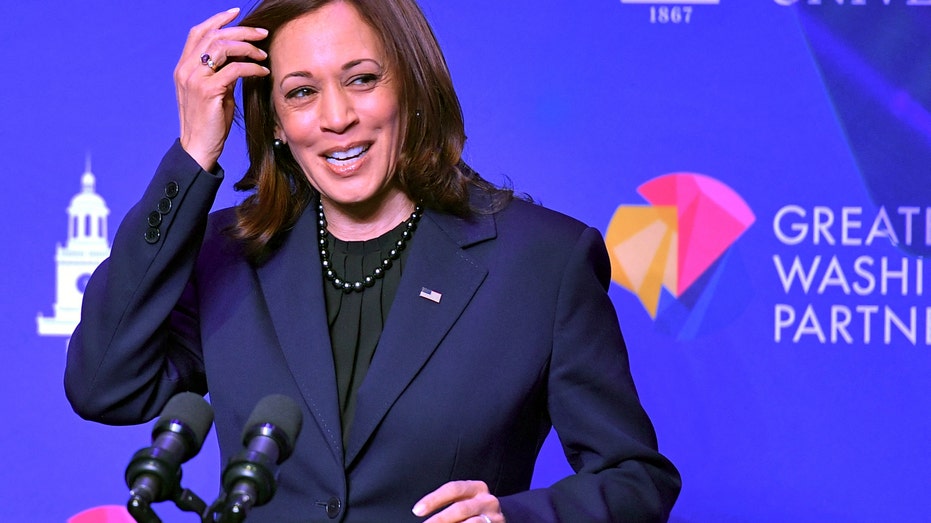 Seriously? I'm sure there are some youngsters who have been taken in by the gloom-and-doomers, but if that's the outlook of a whole generation, we got trouble.
Don't plan on a family, don't plan on buying a home, because the climate will get you.
HARRIS CLAIMS 'CLIMATE ANXIETY' HAS YOUNG PEOPLE DOUBTING THE 'SENSE' OF HAVING CHILDREN, BUYING HOME
That is not serious politics, but it raises serious questions about the Biden-Harris ticket.
If Joe Biden is incapacitated for any reason, we will have President Harris, and that should concern everyone.
Does anyone believe Biden can hold down the presidency for another 5 1/2 years? 
Nobody that I know. Of course, we should be concerned. 
A vice president who has failed at everything, and now whines about "climate anxiety" should not be elevated to the Oval Office.
BIDEN TO UNVEIL $600 MILLION IN ADDITIONAL CLIMATE SPENDING
That is the real "anxiety" here. The possibility of a Kamala Harris presidency. 
See these headlines? Even the media sees the problem. No wonder there's something going on.