Stuart Varney: Imagine migrant 'non-citizen cops' arresting lifelong American residents
Democrats dream of a migrant voting block, Varney says
During his "My Take," Tuesday, "Varney & Co." host Stuart Varney discussed what's behind Democrats' plan to slowly integrate millions of illegal immigrants into society, warning that the left dreams of solidifying a voting block that will ensure election victories for years to come.
STUART VARNEY: It's early morning in New York City. I'm being driven to a medical appointment.
NYC MIGRANT HOUSING CRISIS THREATENS RETURN TO WORK PUSH
There's a group of people in the middle of the street, acting up and taking drugs.
My driver is angry. He says they are migrants living in a nearby hotel.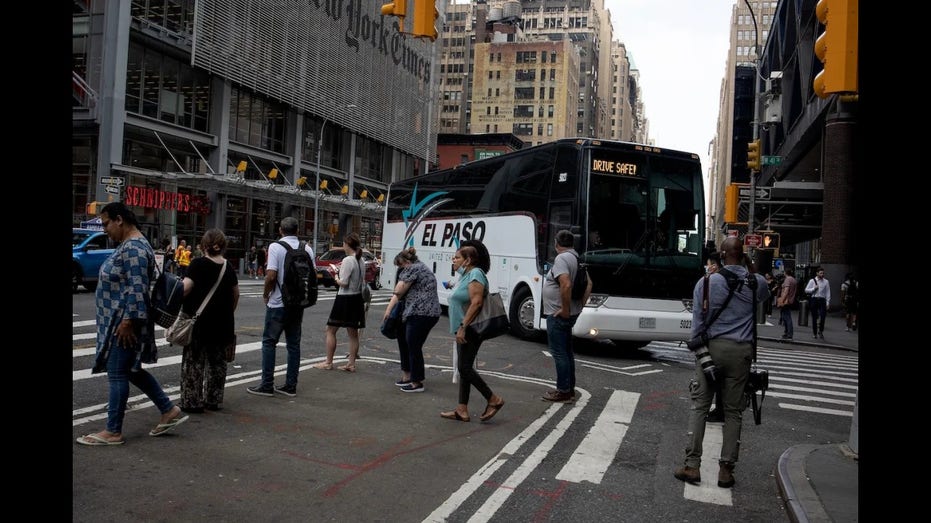 He says, "If I was doing that, I'd be arrested." "What's happening to our country."
It does make you think.
NYC CONSIDERS HOUSING ILLEGAL IMMIGRANTS IN PUBLIC SCHOOLS OVER SUMMER
Now we find that in Illinois, Gov. J.B. Pritzker wants to allow non-citizens to become police officers. 
Doesn't sound like much, but it's the camel's nose that has crept under the tent. 
Migrants could become non-citizen cops. Imagine a migrant in a police uniform, carrying a gun, who could arrest American citizens. 
Someone who is here illegally could detain a lifelong resident.
MORE NYC MIGRANTS IN CITY SHELTERS THAN HOMELESS FOR FIRST TIME EVER: 'TIPPING POINT'
I'm reading between the lines here, but it seems to me that the Democrats have a plan to allow entry to millions of people, who will settle, work, and eventually vote.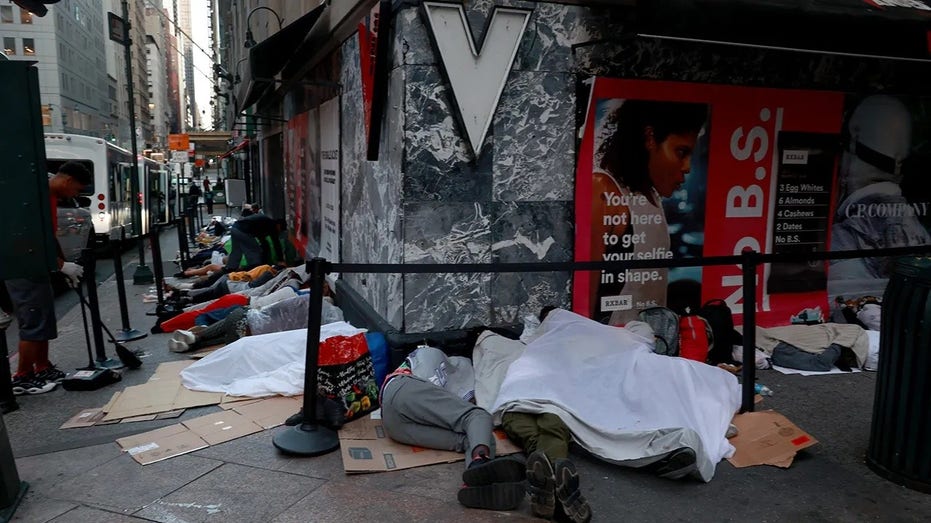 That's what is behind this. The Democrats dream of a voting block that will ensure election victories in years to come. 
It's started already. Municipalities in California, Maryland, and Vermont allow non-citizens to vote.
NYC MAYOR ERIC ADAMS SAYS IT'S 'ANTI-AMERICAN' NOT TO ALLOW 84,000M MIGRANTS TO LEGALLY WORK
The migration of millions from Central America to North America is already well underway.
Now comes their gradual integration. They are here. They are staying. They will work and, eventually, they will vote.