Stuart Varney: With both parties in turmoil, voters might throw Trump, Biden out
No one can predict how voters will react to political chaos, Varney says
During his "My Take," Wednesday, "Varney & Co." host Stuart Varney discussed the turmoil both Democrats and Republicans are dealing with heading into the 2024 presidential election, arguing investigations, impeachment, and possibly a government shutdown are not what voters are looking for – and could cost both Trump and Biden the nomination.
STUART VARNEY: Both political parties are in turmoil. 
No one can predict how voters will react. We're in for a miserable period.
ECONOMIST SLAMS BIDEN FOR 'UTTERLY APPALLING' CLAIM ABOUT BIDENOMICS: 'A NIGHTMARE'
Break this down by party.
First, the Democrats. David Ignatius' column in today's Washington Post, "President Biden should not run again in 2024."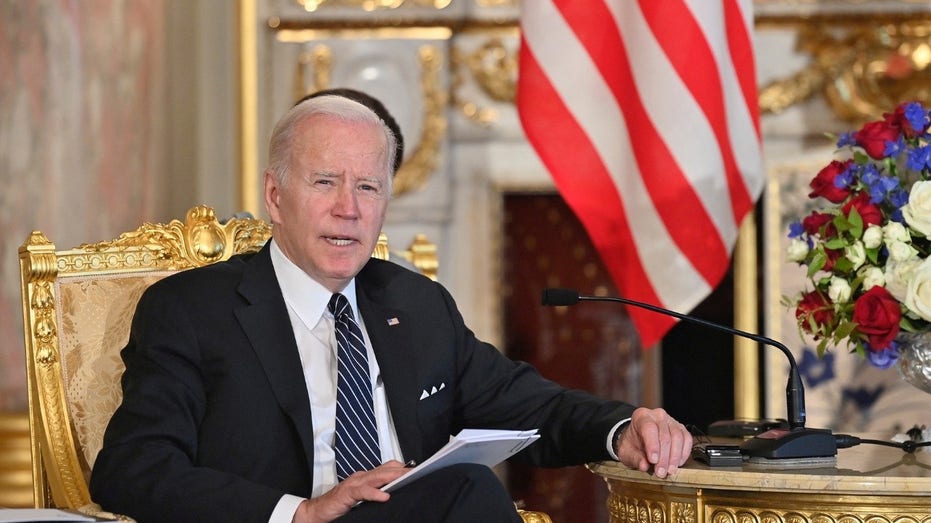 Drop the top guy because he can't win. If that doesn't create turmoil in the Democrat party, what will?  
Another source of discontent is Kamala Harris. 
DEMOCRATS KNOW THE BIDEN-HARRIS TICKET IS NOT ELECTABLE: VARNEY
She's a drag on the ticket, but getting her out would alienate black women, a key voting group.
The president is underwater on every issue. The economy. Inflation. Migrants. Crime. Democrats are not happy. 
The president is now the subject of an impeachment inquiry. 
Democrats will have to defend their guy from all the damaging information that is likely to come out about his corrupt family business. 
Now that's a party in turmoil. So are the Republicans. They've launched a contentious impeachment inquiry. 
GOP LAWMAKER EXPECTS BIDEN IMPEACHMENT: 'EVIDENCE IS OVERWHELMING'
Not all House members, and certainly not all GOP senators are in favor, and they are bitterly divided over a government shutdown. 
That's a party in turmoil. Look what we're in for. Investigations, impeachment, and maybe a shutdown. 
Trump is on trial and an ailing president whose every move is scrutinized. 
Throw this one in: a whistleblower says 6 of 7 members of a CIA committee who were looking into the origins of COVID, were paid big money to change their opinion. 
Change it from Wuhan lab leak to "we're not sure." More investigations.
I will throw this one in, too. Both Trump and Biden are losing a lot of ground in Iowa where the first caucuses will be held in January.
BIDEN TRAILING TRUMP ON KEY ISSUES AFFECTING AMERICAN FAMILIES AS 2024 RACE HEATS UP: POLL
Trump's gone from 62% to 49%. Biden from 69% to 50%. 
Maybe this is how voters will react to all the turmoil. Throw them all out.
FOR MORE FOX BUSINESS CLICK HERE