Super PACs for Trump, DeSantis among biggest spenders in 2024 presidential ad wars
DeSantis campaign has yet to launch ad buy, but super PAC in his corner has spent about $11M for ads
Former President Donald Trump and Florida Gov. Ron DeSantis are the top two contenders in the latest polls in the race for the Republican presidential nomination.
When it comes to the 2024 ad wars in battle for the White House, they are also the top spenders.
The former president's campaign and the allied pro-Trump super PAC MAGA Inc. have dished out a combined $15.7 million so far to run ads, according to new data from AdImpact, a top national ad tracking firm. 
THIS REPUBLICAN GOVERNOR MAY BE NEXT TO JUMP INTO THE 2024 PRESIDENTIAL RACE
Trump, who launched his third straight presidential campaign in November, is currently the clear polling front-runner in the GOP nomination showdown.
WHO'S IN AND WHO'S ON THE SIDELINES — YOUR GUIDE TO THE 2024 GOP PRESIDENTIAL NOMINATION RACE
While DeSantis — who launched his presidential campaign on Wednesday — has yet to place an ad buy, a super PAC named Never Back Down, which is supporting the governor's 2024 bid, has spent nearly $11 million to run spots.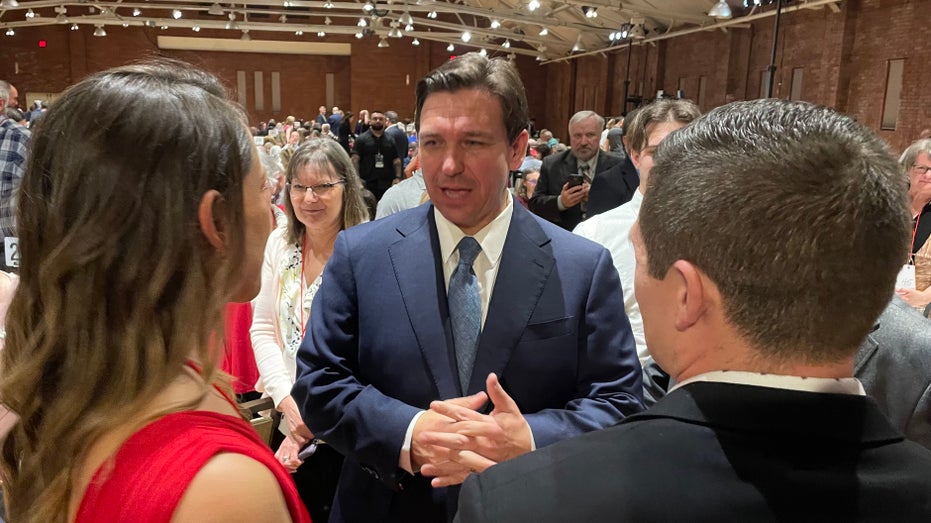 South Carolina Sen. Tim Scott, who launched his presidential campaign on Monday, started running commercials this week in Iowa and New Hampshire — the states that lead off the GOP nominating calendar — as part of a $5 million ad buy that extends into the summer.
According to AdImpact, only two other Republican contenders have spent over $1 million to run spots. They are entrepreneur, best-selling author and conservative commentator Vivek Ramaswamy and Michigan businessman Perry Johnson — who are each shelling out millions of their own money to finance their presidential campaigns.
GET FOX BUSINESS ON THE GO BY CLICKING HERE
In the Democratic nomination race, President Biden's ad buys and coordinated buys have only totaled $3.7 million, according to AdImpact. The president launched his re-election campaign a month ago.
Overall, $37.1 million has been spent to run ads in the 2024 presidential race to date. That is roughly $13 million more than at this point in the 2020 presidential election cycle.