US sanctions companies supporting Iran's drone industry, including Chinese and Russian firms
Iranian drones have been used by Russia in its war against Ukraine
The Treasury Department on Tuesday announced new sanctions against a network of companies and individuals from China, Russia and Turkey for their involvement in facilitating shipments and financial transactions in support of Iran's drone industry.
Iran has allegedly provided unmanned aerial vehicles UAVs, or drones, to Russia for use in its war against Ukraine and to proxy groups in the Middle East, like Hamas and Hezbollah, and the Houthi rebels in Yemen. It has also provided the tools needed for Russia and those groups to manufacture drones.
"Iran's continued, deliberate proliferation of its UAVs enables Russia, its proxies in the Middle East, and other destabilizing actors to undermine global stability," Under Secretary of the Treasury for Terrorism and Financial Intelligence Brian E. Nelson said in a statement. 
"The United States will continue to take action against Iran's UAV procurement networks, and encourages jurisdictions to exercise the due diligence necessary to prevent the export of these components to Iran."
IRAN SEEKING SENSITIVE TECH FROM PRIVATE INDUSTRY FOR DRONE PROGRAM, US AGENCIES WARN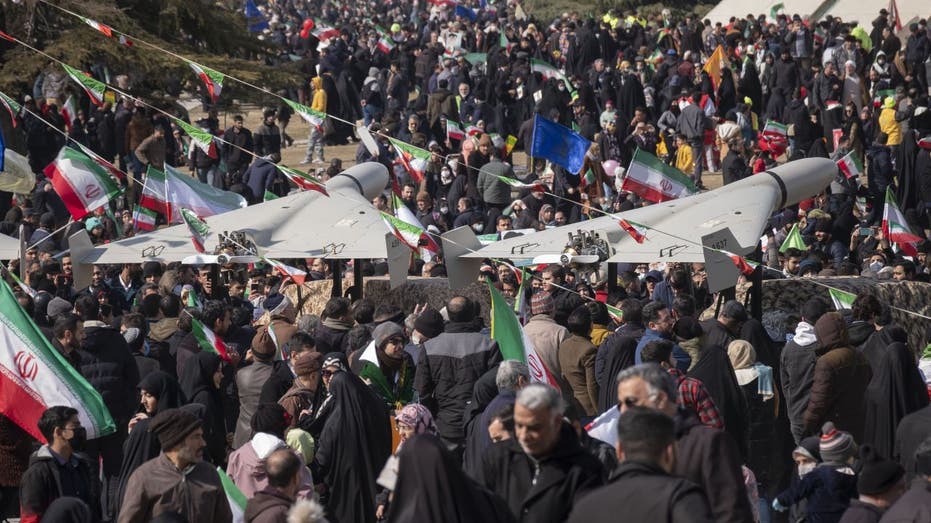 "Iran's UAV procurement, development and proliferation destabilize the Middle East region and support Russia's unprovoked and unjustified war against Ukraine," State Department spokesperson Matthew Miller added in a statement. "The United States will continue to use every tool at our disposal to disrupt these efforts and will work with allies and partners to hold Iran accountable for its actions."
The new round of sanctions hit seven individuals and four companies that support the production, procurement and maintenance of UAVs and military aircraft by the Iran Aircraft Manufacturing Industrial Company (HESA). It includes three individuals based in Iran, two individuals and one company based in China, three Russian companies and two individuals in Turkey.
SKIRTING US SANCTIONS, IRAN EARNING BILLIONS FROM OIL EXPORTS WHILE RUSSIA, CHINA CASH IN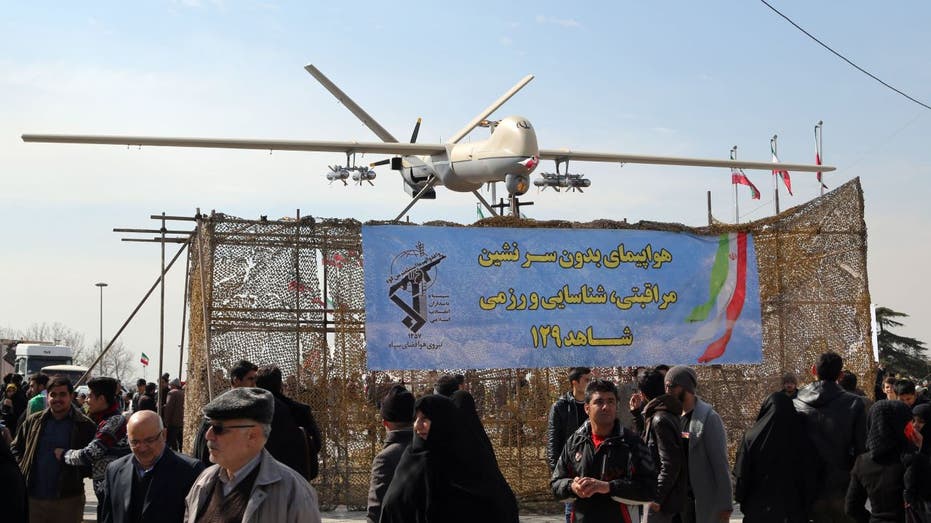 HESA, which has been subject to U.S. sanctions since 2008, has done business under several aliases in an effort to circumvent sanctions. The Treasury Department's Office of Foreign Assets Control is updating its sanctions lists to reflect the latest alias, Shahin, which it has used since 2022.
The company makes Iran's Ababil and Shahed drones, the latter of which have been used routinely by Russia in "kamikaze" drone strikes against targets in Ukraine. Early Tuesday, Russia launched a drone attack against Lviv, a city in western Ukraine, involving 30 Shahed drones, the majority of which were intercepted by Ukraine's air defenses.
A group of five Chinese companies were hit with similar sanctions earlier this year for providing aerospace components to support Iran's drone industry, which the latest sanctions package builds off of.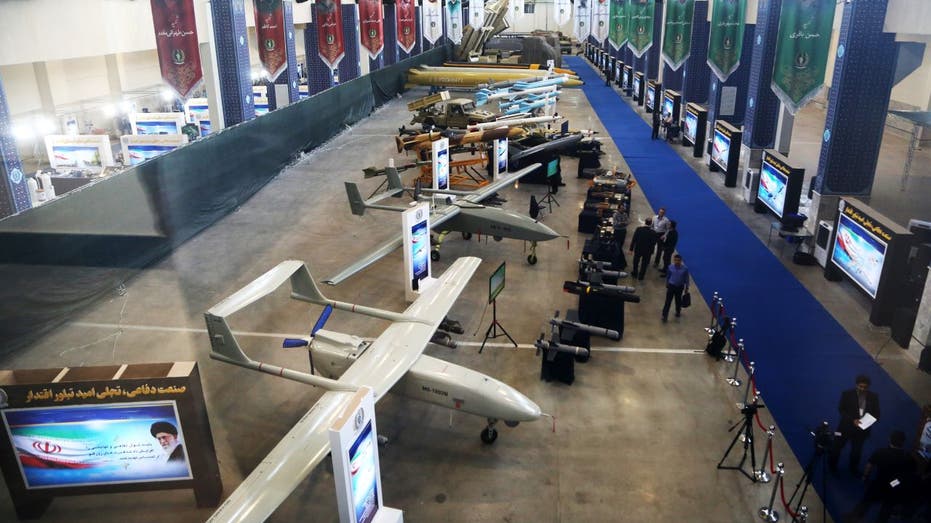 GET FOX BUSINESS ON THE GO BY CLICKING HERE
Under the latest round of sanctions, all the property and interests in property of the individuals and entities covered are to be blocked, in addition to those involving entities in which sanctioned persons have a direct or indirect ownership interest of more than 50%. Transactions by U.S. persons or those occurring within the U.S. involving property or interests of blocked or sanctioned persons are prohibited. 
Persons who engage in transactions with sanctioned individuals may also face sanctions as could foreign financial institutions that knowingly facilitate transactions or provide financial services for a sanctioned individual or entity.