Yellen to give remarks on Biden's Inflation Reduction Act in Virgina
Yellen has credited some of the massive spending bills signed by President Biden for boosting the economy
Treasury Secretary Janet Yellen is scheduled to give remarks on President Biden's Inflation Reduction Act in Virginia today.
Yellen previously said on June 30 that she doesn't see a recession on the horizon, and instead said the U.S. is on a path to easing inflation without disrupting jobs.
In remarks in Louisiana, Yellen acknowledged that the Federal Reserve's push to reduce inflation by raising interest rates over the last year have led to warnings that a recession could follow.
"For a year now, we have heard our fair share of predictions about an imminent U.S. recession – with forecasters projecting one by the end of 2022, then by the start of 2023, then by the middle of this year," Yellen said in her prepared remarks.
"But our economy has proven more resilient than many had thought," she added. "I continue to believe that there is a path to reducing inflation while maintaining a healthy labor market. Without downplaying the significant risks ahead, the evidence that we've seen so far suggests that we are on that path."
FEDERAL GOVERNMENT WASTES ENOUGH MONEY TO BUY HALF A MILLION HOUSES EVERY MONTH: REPORT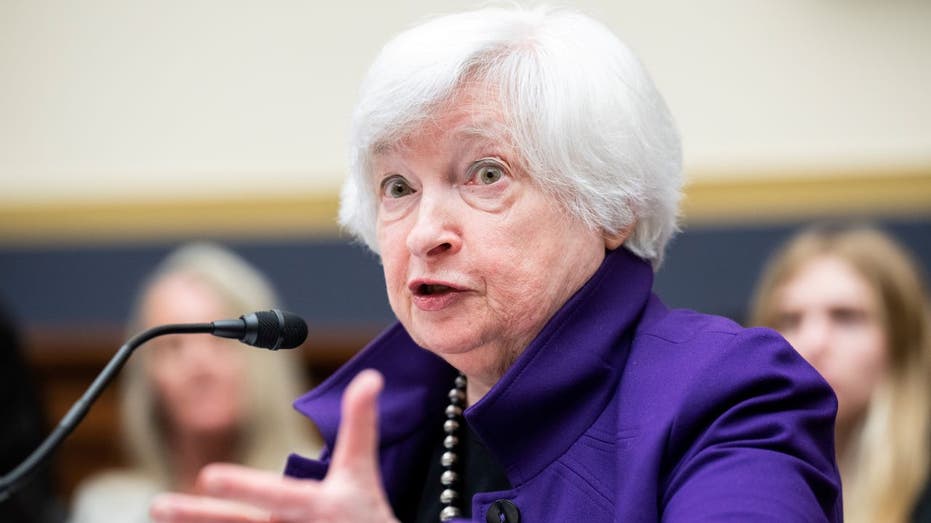 Yellen's predictive powers have been sharply criticized. Last year, she was forced to admit she was wrong after saying for months that rising inflation that started when President Biden took office would be "transitory" and short-lived.
"I think I was wrong then about the path that inflation would take," she said in a CNN interview. "As I mentioned, there have been unanticipated and large shocks to the economy that have boosted energy and food prices and supply bottlenecks that have affected our economy badly that I didn't at the time fully understand."
On her latest prediction that the U.S. economy would dodge a recession, Yellen said she's spoken with business executives who feel the same way and said both consumer spending and business investment remain at healthy levels.
"Going forward, I expect the current strength of the labor market and robust household and business balance sheets to serve as a source of economic strength, even if our economy does cool a bit more as inflation falls," she said.
BIDEN'S FAILED ECONOMY: HERE'S WHAT THOSE INFLATION NUMBERS REALLY MEAN FOR CONSUMERS, BUSINESSES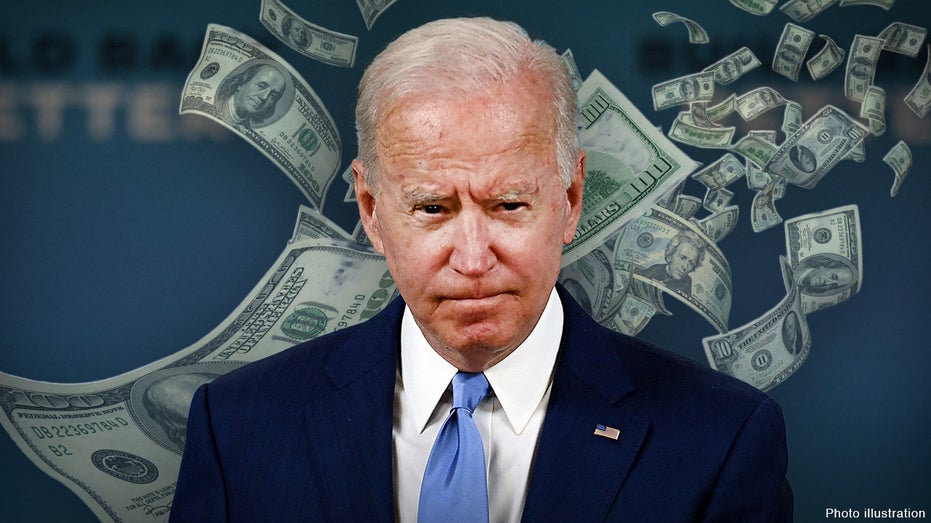 She spoke just hours after the government released data showing that consumer prices are up 3.8% in the year ending in May. That's the slowest year-over-year increase seen in more than two years, and down from the 7% rise in consumer prices seen in the year ending June 2022.
Yellen credited some of the massive spending bills that President Biden signed into law for the strength of the economy. She cited legislation spending $280 billion over the next decade to boost domestic tech companies, the $1 trillion infrastructure bill and the $1.7 trillion Inflation Reduction Act, which primarily subsidized Democrats' health and clean energy priorities.
"These laws together constitute one of the most important economic investments our country has ever made," Yellen said.
Yellen said those spending bills are a significant part of what she called "modern supply-side economics," which she described as a set of policies that "prioritize investments in our workforce and its productivity in order to raise the ceiling for what our economy can produce."
FEDERAL DEFICIT TOPS $2 TRILLION OVER LAST 12 MONTHS
She said that stands in "steep contrast" to traditional supply-side economics, which "focuses primarily on providing tax cuts to spur greater private investment."
"We have rescued the economy from the depths of an unprecedented crisis," Yellen said in her prepared remarks. "Now, we are investing in our future. To do so, we are capitalizing on the greatest strengths of our nation and our people: we are building. We are innovating."
The additional spending needed to fund Yellen's "modern supply-side economics," however, will mean more government borrowing and more debt. The U.S. national debt crossed the $32 trillion mark in mid-June, just two weeks after Biden signed legislation that will let the government borrow whatever it needs through 2024.
GET FOX BUSINESS ON THE GO BY CLICKING HERE
The government has already spent $1.1 trillion more than it has received this year, and annual budget deficits are projected to exceed $1 trillion and approach $2 trillion in the coming years.