Mortgage rates rise after falling for 2 weeks
30-year fixed mortgage rose to 6.39% this week
The average long-term U.S. mortgage rate climbed this week after falling over the past two weeks, according to weekly data compiled by mortgage buyer Freddie Mac.
The rate on the 30-year fixed mortgage rose to 6.39% this week from 6.35% a week ago. One year ago, it averaged 5.25%.
"The 30-year fixed-rate mortgage averaged 6.39 percent this week, as economic crosscurrents have kept rates within a ten-basis point range over the last several weeks," said Sam Khater, Freddie Mac's chief economist.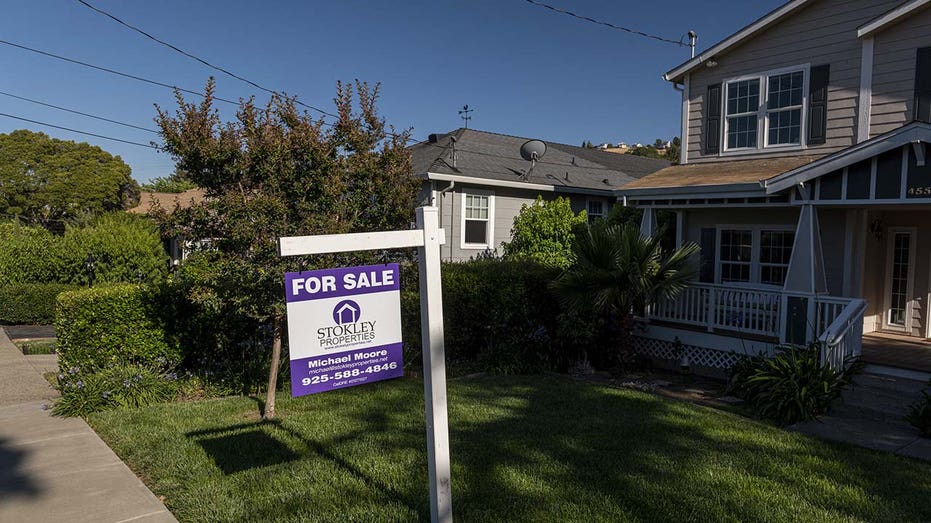 Meanwhile, the average rate on a 15-year fixed mortgage held steady this week at 5.75%. A year ago at this time, the 15-year fixed-rate mortgage averaged 4.43%.
CAN YOU CUSTOMIZE THE LENGTH OF YOUR MORTGAGE?
"After the substantial slowdown in growth last fall, home prices stabilized during the winter and began to modestly rise over the last few months," Khater said. "This indicates that while affordability remains a hurdle, homebuyers are getting used to current rates and continue to pursue homeownership."
High rates can add hundreds of dollars a month in costs for homebuyers, limiting how much buyers can afford at a time when the housing market has slowed, but remains unaffordable to many Americans after years of soaring home prices.
Sales of previously occupied U.S. homes fell 23.2% in the 12 months ended in April, marking nine straight months of annual sales declines of 20% or more, according to the National Association of Realtors. The national median home price fell to $388,800 last month — down 1.7% from a year earlier and the biggest year-over-year drop since January 2012, the NAR said Thursday.
MOST AFFORDABLE BEACH TOWNS OF 2023 REVEALED — AND SOME ARE NOT WHERE YOU'D THINK
Despite the pullback in home prices, a dearth of properties for sale is fueling bidding wars in many markets. One reason for the limited number of homes for sale: Many homeowners who locked in an ultra-low mortgage rate in recent years are reluctant to sell now that rates have since doubled.
Low mortgage rates helped juice the housing market for much of the past decade, easing the way for borrowers to finance ever-higher home prices. That trend began to reverse a little over a year ago, when the Federal Reserve started to hike its key short-term rate in a bid to slow the economy and cool the highest inflation in four decades.
Rates for 30-year mortgages usually track the moves in the 10-year Treasury yield, which lenders use as a guide to pricing loans. Investors' expectations for future inflation, global demand for U.S. Treasurys and what the Fed does with interest rates can also influence rates on home loans.
CLICK HERE TO GET THE FOX BUSINESS APP
The Fed has raised its benchmark interest rate 10 times in 14 months. At its meeting of policymakers two weeks ago, the central bank signaled that it could finally pause its yearlong campaign of rate hikes, though a pause would likely only nudge mortgage rates slightly lower.
Yet recent warnings from several of Fed officials about the continuing threat from high inflation suggest it's far from certain that the central bank will forgo another increase in their benchmark rate when they next meet in mid-June.
The Associated Press contributed to this story.