Real estate experts say 'challenges' to buyers and sellers are the 'greatest ever'
Dolly and Jenny Lenz break down the US real estate market's 'tale of two cities'
For homebuyers and sellers alike across America, there's a massive "struggle" being felt to close deals or make any money.
"The challenges to real estate buyers and sellers right now are probably the greatest ever," real estate powerhouse Dolly Lenz told Fox News Digital. "It's a struggle for every buyer and a struggle for every seller… they really have to look and say: What am I doing? Do I struggle to stay where I am and just wait this out? Do I struggle to buy?"
"Which struggle am I willing to take on? And every family has to sit down at the dining room table and decide that," she continued. "It is a struggle and people really are suffering. So it's not a good time for real estate overall."
Recent data from mortgage buyer Freddie Mac indicated the U.S. homebuyer's monthly costs have surged nearly 20% compared to one year ago. Lenz's daughter and managing director of the brokerage painted the current housing landscape as "a tale of two cities," joining the warning calls around a sticky real estate market with people who are "plagued" with high prices.
U.S. HOUSING AFFORDABILITY AT AN ALL-TIME LOW
"We're still doing deals because [clients] have cash. And like they say, cash is king," Jenny Lenz also told Fox News Digital. "But other than the very, very high-end, we are seeing people who are pretty skittish. And again, the first-time homebuyer is suffering the most."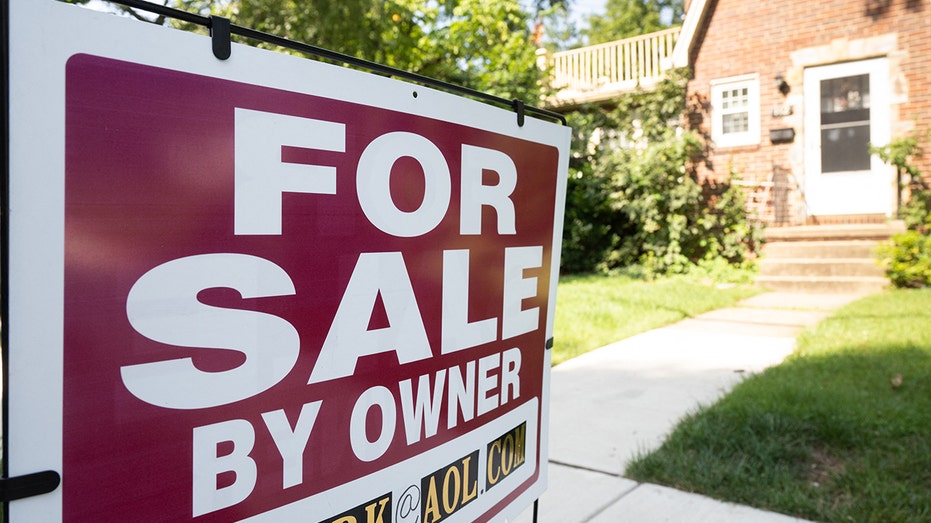 A mix of constantly changing insurance coverage and the Federal Reserve's latest rate hike pushing 30-year fixed mortgage rates above 7.6% come at a time when Americans are "plagued" with high food and gas prices, according to the mother-daughter real estate team. They both argued that recession-like impacts are keeping homeowners in place, thus affecting the U.S. market and related sectors.
"Sixty-percent of the country has a mortgage rate 4% or under, so it really doesn't make sense for them to sell should they want to upsize or downsize, because their monthly payments are going to be the same, if not more," Jenny pointed out.
"None of those homes are coming on the market, which means lack of inventory, which means high prices, which basically means golden handcuffs for everyone," the managing director added.
"Think about how that reverberates throughout the economy," Dolly chimed in. "So there's no movers making moves. There's no architects… people aren't buying rugs and they're not buying new furniture… a list that goes on and on and on, how that impacts the entire economy."
While Dolly admitted it's "not the absolute worst" real estate market she's worked in, it is the worst for daughter Jenny.
"People can't get mortgages. Insurance is becoming astronomically expensive," Jenny said. "Highest-ever median home price. So we're getting all of these things at the same time."
"It is a struggle and people really are suffering. So it's not a good time for real estate overall."
In certain states like Texas and Florida where there's no individual income tax, buyers and sellers may find more success.
"Migration trends are going to make a big difference," Dolly noted. "After SALT (state and local tax deduction) disappeared, people can't deduct their real estate taxes or the state and local taxes. So it's a very expensive thing. Now they're eating that entire nut themselves since they can't deduct it."
For metropolitan areas like New York City and San Francisco, renting has become more expensive than purchasing a property, the duo warned.
"All these places where crime is at an all-time high, but its cost of living is even worse, it's absolutely ridiculous," Jenny said. "People are saying, 'These mortgage rates are so high, these prices are so high, I'm still going to dip my toe here, even though just a year ago I could have purchased a bigger home, a more expensive home, because the rent is just so high.'"
MOODY'S DOWNGRADES U.S. BANKS, WARNS OF POSSIBLE CUTS TO MAJOR LENDERS
They also cautioned against buyers making too many concessions, advising they be "flexible" through the process.
"A lot of our buyers say to us: Look, I really want to get this house, so I'm going to waive my right to inspection as an example. And we're like, it's not really a good idea because if you do that, you don't know how big a pot that is you're going to have to eat up," Dolly said.
"You have to really keep your eyes open," Jenny added. "You have to be ready with that mortgage and a loan commitment letter, if you can even get one, and really be ready to jump in and get the home, because it's really hard out there."
Though these factors pitch a "negative" market outlook for the Lenzes, they put the onus on individuals to find their own optimism.
"We're in a slight recession now. I see it as getting worse between Fitch, insurance, gas prices, everything becoming so expensive," Dolly said. "And that's not good. That really is a sign of a not-chugging-along economy."
"People are struggling and we hope that [the Federal Reserve] can keep rates down so that we can have a great economy," Jenny said as Dolly added, "and so people can navigate and have some options."
The duo's best advice for homebuyers and sellers right now? Be patient and do your research.
"Real estate is local and hyper-local. What's going on in one market could be very different than one that's seemingly next door, but a 45-minute drive," Dolly said. "So do your homework there. Don't just be bidding on houses. Asking prices of homes do not reflect value."
GET FOX BUSINESS ON THE GO BY CLICKING HERE
"You need to be tracking a market for, I would say, a couple of months to see what's going on, what's selling, how long it's taking to sell and then have an educated offer on whatever property it is, while at the same time trying to secure that lowest mortgage rate possible for yourself," Jenny weighed in.
"All the balls in the air at the same time, and that's what you need to do," the Dolly Lenz Real Estate founder said. "And very likely, if you have good credit, will be successful. You will get that house."